As we enter the fourth quarter of the school year, it is time to celebrate the successes of our students. In doing so we also want to celebrate our former students who have moved on and are now in their final years of high school. Here is just a sample from JL Mann Academy of how Oakview Owls are performing! These results represent a longstanding tradition at Oakview of producing highly successful students who are well-prepared for college and career. Way to go Owls!
-2023 JL Mann Salutatorian
-4 of the Top 10 students in this year's senior class
-4 of the Junior Marshalls
-3 of 6 National Merit Scholar Finalists
The ACORN--March 19 Edition #15 Link
-Dr. Phillip Reavis, Principal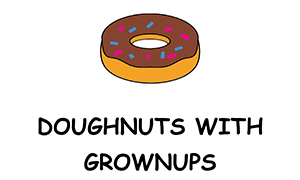 Doughnuts With Grownups!
Please join Oakview PTA for our Doughnuts with Grownups event in the Oakview Cafeteria from 7:00 am - 7:30 am. Doughnuts and coffee will be served. Students and their special guest will attend based on the first letter of their last name. Please see the list below to mark your calendar!
Last names beginning with...
Tuesday, March 28: A-Di
Wednesday, March 29: Do-Ki
Thursday, March 30: Kn-R
Friday, March 31: S-Z
*One adult per student
---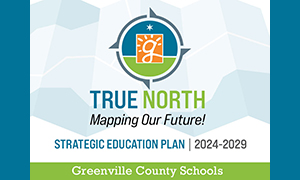 Strategic Education Plan
Every five years, Greenville County Schools pursues a comprehensive revision of its Strategic Education Plan. The purpose of the strategic planning process is to ensure GCS meets the diverse needs of our students and helps them grow in both knowledge and skills. Our focus is on continuing a plan that reflects community expectations for student academic achievement and career - and college-readiness.
There are multiple ways to provide input, and the first is a series of community input meetings.
Parents, students, staff and the community are invited to attend the community input meetings. The in-person meetings begin promptly at 5:30 pm and will conclude by 7 pm at the following locations:
April 11 - Blue Ridge High School
April 12 - Eastside High School
April 18 - Southside High School
April 19 - Fountain Inn High School
April 20 - Berea High School
A virtual community input meeting will be conducted by Zoom on April 18. It will begin promptly at 11:30 am and will conclude by 1 pm. Register for the Zoom meeting.
In addition to the in-person and Zoom meeting opportunities, input can be provided through surveys, which will be administered in the fall of 2023.
---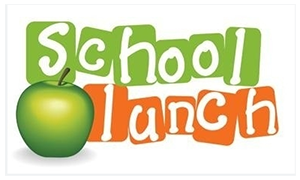 No Food From Outside Restaurants
We welcome your cafeteria visits and volunteering through Lunch Bunch each day! It means a lot to the students to see you here. We do ask, however, that you avoid bringing in food from outside restaurants for yourself or for your children. If you plan to eat with your children, you may order a school lunch or of course can pack your lunch. Weekly menus are posted on our school website.
If you are ordering lunch from our kitchen, please call in your lunch order to Rena Huffman, Food Service Manager, at 355-7108 or email her at rhuffman@greenville.k12.sc.us. Orders are due by 8:00 am the day they are being served. Rena and our wonderful kitchen staff look forward to serving you! Thank you for your understanding and cooperation.
---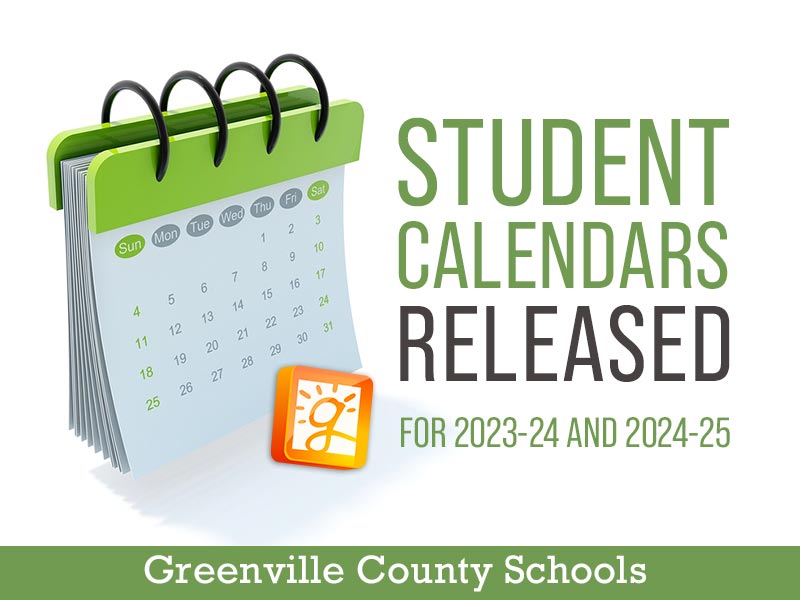 Student Calendars Released 2023-24 and 2024-25
Students will start the new school year on Tuesday, August 8, 2023. The last day of school will be Wednesday, May 22, 2024. The calendars reflect a shift to allow the fall academic semester to end prior to Winter Break. This adjustment will be academically beneficial to students, and the feedback received regarding this shift was extremely positive, with 74% of respondents in favor, as detailed below. Midterms, finals and state testing will be completed before students leave for winter break, rather than in January when they return to school after an extended break.
---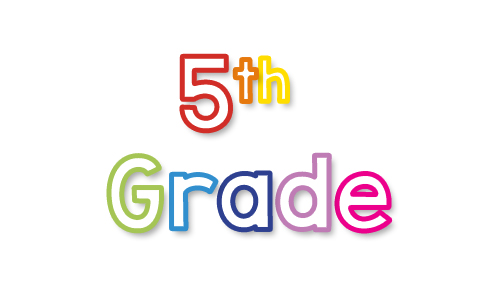 Middle School Info for 5th Grade Families
Mrs. Rabren's website has all of the information you need to know to plan for your Middle School transition! There you'll find Middle School Basics, Open House info, and more! She will continuously update it throughout the year as Middle Schools continue to send out information.
---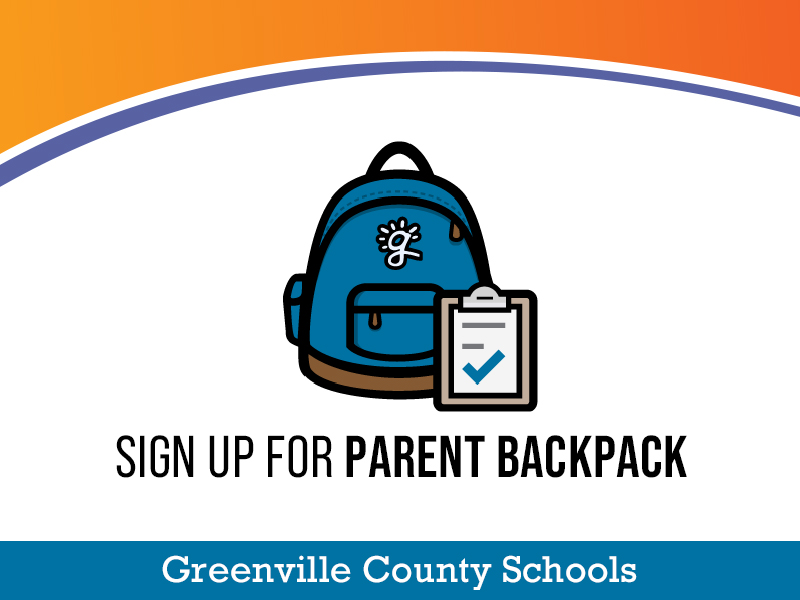 Sign Up for Parent Backpack
Having a Parent Backpack account gives you access to your child's grades and attendance, as well as information from teachers, your principal, and the district!


---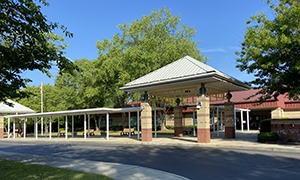 On Campus Tours Available
Come see firsthand all that Oakview has to offer! Our tours are offered most Fridays at 1:00 - be sure to check the school calendar for the most accurate dates. Reservations are not required but requested for larger groups if known in advance. Families not living in the Greenville area and unable to attend the regularly scheduled weekly tour may contact the front office at 864-355-7113.
Our school offers a variety of activities for students! Please check them out in our brochure -
---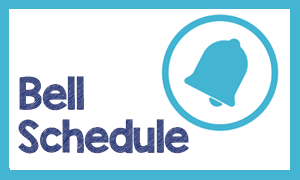 Bell Schedule
7:00am - Breakfast
7:30am - Classroom doors open
7:45am - School day begins
2:15pm - Dismissal
---

515 Godfrey Road ♦ Simpsonville, S.C. 29681 ♦ 864-355-7100 ♦ FAX: 864-355-7115
---