Trojan Vision:

Our vision is to create a culture in which the school and community foster academic excellence and the social development of all students in a safe and inviting learning environment.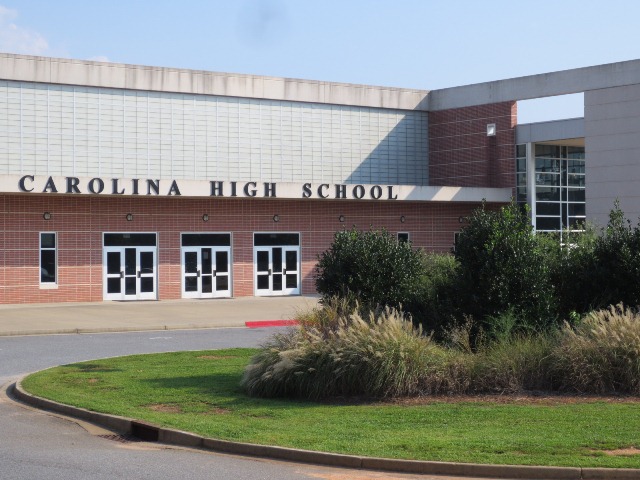 Trojan Mission:

Our mission is to help students reach their full potential through engaging experiences that are academically excellent and socially equitable.


Trojan Beliefs:
We believe that we can empower students to succeed as lifelong learners through individual and collaborative efforts.

We believe that all students will adhere to and reach the high expectations we set forth and model.

We believe that our diversity and challenges will make us stronger and not be an obstacle or excuse in our way.

We believe that we will treat all members of our school, our community and our stakeholders with the respect and dignity they deserve.

We believe our students and our parents are our customers and we will serve them to the best of our abilities, creating a dynamic partnership.
Carolina High School and Academy Alma Mater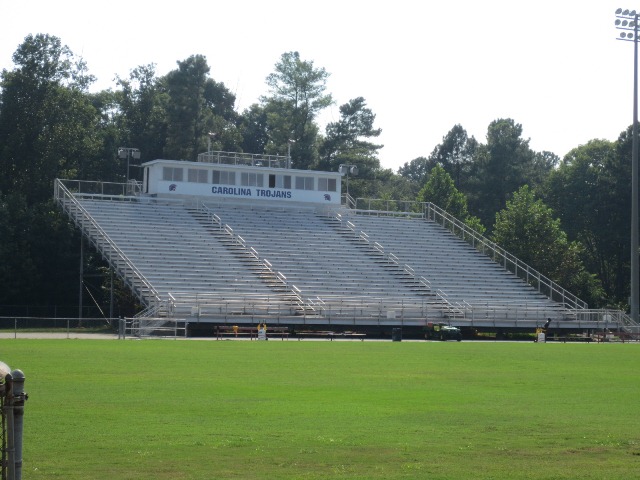 Oh, we love thee, Carolina that so proudly stands today;
And we will sing thy praises as we go along our way.
As we tread the path of knowledge to our goals that we seek here.
O let us cheer her on to victory and song and Carolina live forevermore.
Oh cheers for days gone by, we'll hold her honor high
And shout her praises ever to the sky.
For we love thee Carolina that so proudly stands today,
And we will not for get though we be far, far away
Trojan Colors:

NAVY

, ORANGE,

WHITE