A/B Treat Day!
8th Grade Job Shadowing
8th Grade Job Shadowing
8th Grade Job Shadowing
8th Grade Job Shadowing
8th Grade Job Shadowing
Bridge Building
Bridge Building
Genetics Lab
Genetics Lab
Genetics Lab
Genetics Lab
Genetics Lab
News and Notes
A Vote for the MMS Art Department
The MMS Art Department needs your help! Our art teacher, Mr. Wilson, has entered a painting of his into an art competition. The prizes will total up to $390 worth of art supplies which, if he wins, he will be using for his Mauldin Middle art classes.
The contest is based on public voting, so visit http://bit.ly/2mAMYsq every day from now through March 5 to place your vote! Only one vote is allowed per device within a 24-hour period -- this means you may vote from different computers and phones more than once a day.

New Shoes for the New Year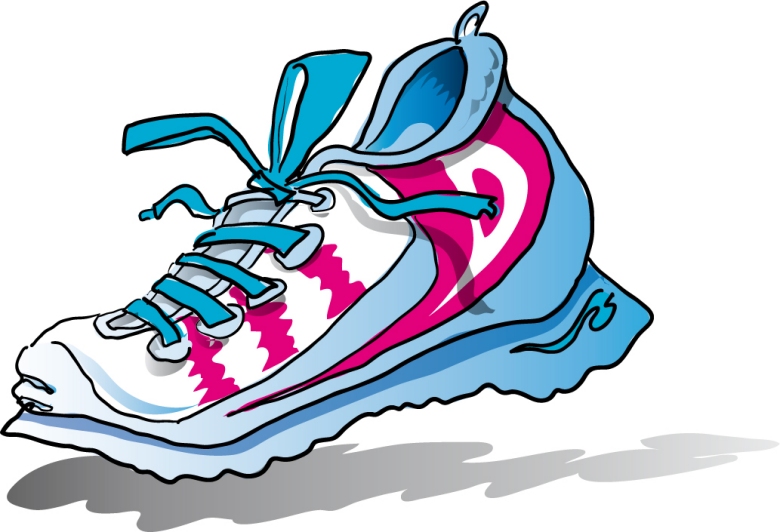 The MMS Beta Club is holding a shoe drive now through March 17. Please bring new or gently used shoes you are no longer wearing and would like to get rid of to Mrs. Leahey's room.

Virtual Classes Informational Meeting
Attention parents: Laura Herd, the Director of the Greenville County Virtual Program, will be in the Mauldin Middle School Media Center on Thursday, March 2 at 8:30 AM. She will be discussing the virtual program and the classes that will be offered during the 2017-2018 school year for rising 7th and 8th grade students at MMS.

Please join us for this informational meeting to learn more about the Greenville County Virtual Program!

Golden Strip Open House
Golden Strip is so excited about the opportunities for rising 9th grade students in our Career Exploratory Program! We have had a great response from students and parents at your school, especially since this program is now offered for one period, allowing students to select another elective such as foreign language, band, tutorial, etc. and still attend Golden Strip.
Our last Open House for prospective students will be held on Tuesday, February 28 from 5:30-7:00pm at Golden Strip Career Center! We would love to invite all 8th grade students and their parents. Attendees will be able to tour the building, speak with the instructors, and guidance will be available to answer registration questions. In addition, there will be a free hot dog dinner for all who attend!
Click here to view/download the Open House Flyer.

Click here to view/download the Career Exploratory Registration Form.

Royster Featured in "Education Week"
Congratulations to Greenville County Schools Superintendent W. Burke Royster, one of 14 district leaders from across the nation to be named a 2017 Education Week Leader To Learn From in a report released online and in print on February 22, 2017. The fifth annual Leaders To Learn From report continues Education Week's practice of focusing on leaders who are working to enact – and inspire – change in our nation's public schools.
Click here to read the full article.
Click here to read the Education Week report.

Mustangs Hoodies
Mauldin Mustangs gear is here! Show your school spirit and order an official Mauldin Middle Mustangs hoodie today.


Click here to download the order form.



Have You Moved?
As we are fast approaching the end of this 2016-2017 school year, it is vital that we have your accurate address information on file. If you have moved or plan to move before the 2017-2018 school year, please call the Registrar at 864-355-6774 or email kmonaghan@greenville.k12.sc.us.
Proof of Residencyrequires at least two documents from the following list:
Current electric and/or gas bill displaying service address and a billing date within past 30 days (you can bring 2 utility bills)
Closing statement or current mortgage statement for primary residence showing property address (not mailing address)
Current signed lease agreement with name and phone of landlord
Most recent state or federal income tax return
Current paid tax receipt on real estate owned by parent/legal guardian
Property tax form requesting homestead exemption
Current statement from DSS or other governmental agency which proves residency of the parent/legal guardian
Current paycheck stub with address of residence
Fly with the Eagles 5K
Join Mauldin Elementary School for their 2nd Annual "Fly with the Eagles" Family 5K Run/Walk on March 4, 2017. Your family will need to register ahead of time to participate. Click here to register online.

Registration ends February 28, 2017 at 11:59pm EST.


Fit's Cool School Challenge
Lace up your running shoes and start building your endurance up for Fit's Cool School Challenge! Students, parents, and teachers are encouraged to run with MMS at the 70th Annual Reedy River Run 5K. The race begins at 7:20 AM on Saturday, April 22, 2017 and starts at TD Bank (corner of S. Main Street and McBee Avenue) in downtown Greenville. Register online today at www.tdbankreedyriverrun.com. The earlier you register, the more money you'll save on your entry fee!

Entry Fees:

First 250 to register: $20
Entrants 251-500: $24
Entrants 500+: $29
On-site registration @ packet pickup April 20-21: $30
No race day registrations will be accepted
Stay Connected
This school year, stay connected with us! Take a look at our new school logo on Facebook @mauldinmiddleschool and like us today! You can also follow us on Twitter @Mauldin_Middle and on Instagram @mauldinmiddleschool.

Want to keep up with MMS sports? They now have their very own Twitter account: @mauldinmustangs. Follow us here for scores, game schedules, and player highlights.
---