News and Notes
GCS Job Fair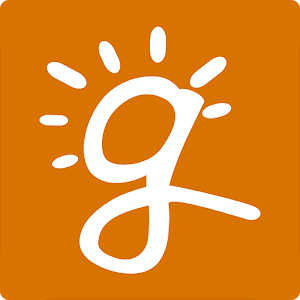 If you are interested in working at a job where you can make a difference in the quality of our community and receive great benefits, you are encouraged to attend the next GCS Job Fair! Greenville County Schools will be hosting a Job Fair with special focus on hiring custodians, head custodians, and plant engineers. Applicants interested in other hourly positions (bus drivers, bus aides, and food service operators) are welcome to attend. New pay increases went into effect on June 1!
The Job Fair will be on Tuesday, January 29 from 5:00 - 7:00 PM at Sullivan Lifelong Learning Center. For more information, visit the Greenville County Schools website.
---
School Geography Bee
Congratulations to our grade level Geography Bee winners!
The following students won the opportunity last week to compete in the school Geography Bee on Wednesday, January 23 at 8:30 AM in the Media Center. Good luck to all of our contestants!
6th Grade
Griffin Hay
Caleigh Wyrick
Mac Savage
7th Grade
Micah Peake
Ian Sucin
Noah DeShong
8th Grade
Kavon Burke
Nick Powell
Alana Atnip
Andrew Patterson
The school winner will get the chance to take the state Geography Bee qualification test, which could earn them the opportunity to compete in the South Carolina GeoBee.
---
Track Conditioning Cancelled Jan. 22-25
MMS students participating in track at Mauldin High School will not have conditioning this week. Please notify your ride home of this change.
---
Human Growth & Sexuality

Second semester Physical Education classes at MMS will be teaching students the unit on Human Growth & Sexuality February 4-16.
Parents/guardians of these students are invited to come by the MMS Media Center during school hours January 28-February 1 to review the materials that will be presented. Materials may not be checked out and may only be viewed here at the school. Please contact the Front Office with questions.
---
Curriculum Night

Curriculum Night at Mauldin Middle School is coming up on February 12 from 6:00 - 7:30 PM. During this event, administration, school counselors and teachers will discuss course information for rising 6th, 7th and 8th grade.
We look forward to seeing our current and future Mustangs at this event!
---
MES & MMS Run Wild 5K

Come Run Wild with the Mustangs and the Eagles at this family-friendly event! This walk/run benefits the Mauldin Elementary School Mighty Eagles and the Mauldin Middle School Mustangs. This is an event for all ages and all abilities! Walkers, runners, strollers... we welcome you all! For those who are into competition, the race is accurately measured and professionally-timed. There will also be a free Kids Dash after the race!
The run/walk will start and finish at MES and will be run on a 5K (3.1 mile) road course that utilizes a bit of both MES and MMS, too! Custom medals will be awarded for top overall male and female and top three places in each age group.
The big event will take place Saturday, March 9 at 4:00 PM. All proceeds will benefit the middle and elementary schools' PTAs. For additional information, including course map and registration, please visit our Run Signup site.
---
GCS Emergency Text Alerts

Due to changes in telecommunications laws, Greenville County Schools is now able to send emergency text messages to parents through the School Messenger system if their listed home phone number is text capable. If you are a parent who would like to receive emergency texts and currently have a landline listed as your home number, please fill out an Emergency Text Alert form and return it to our front office. If you already receive School Messenger communications on your text-enabled device, you do not need to fill out a form.
Emergency Alert Form | Formulario de alerta de emergencia
GCS does not send phone messages to families late at night or early in the morning, so a last-minute closing decision, especially one made early in the morning, is sometimes missed. Texting parents provides a less intrusive way to send emergency messages during these hours.
As always, the GCS website, social media platforms, and local media will be used to broadcast emergency messages.
---
Lost & Found

Lost items aren't always gone for good. Students who have misplaced jackets, sweatshirts, lunchboxes, and other non-electronic items should check our Lost & Found room. It is open every Tuesday morning from 8:00-8:30 AM.
View our Lost & Found photo album to see if you spot something that's yours.
Please Note: If you have lost an electronic device (such as a wireless mouse, a phone, etc.), please check with the front office. If you lost a Chromebook, please check with Mrs. Wylie.
---
Have you moved?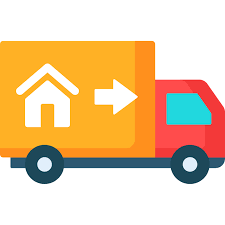 If you have moved or will be moving, you must contact the Registrar to update your information. Two proofs of residency are required for address verification at all Greenville County Schools.
For further details, please email Kathy Monaghan or call her at 864-355-6774.
---
New Clear Bag Policy for Athletic Events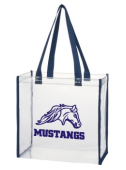 Greenville County Schools has a new clear bag policy for home athletic events beginning this school year. Spectators will be permitted to carry one large clear bag (a gallon size Ziplock style bag or a 12" x 6" x 12" clear bag, plus a small clutch purse 4.5" x 6.5"). Mauldin Middle School's PTA sells approved clear bags in the School Store every morning for $5.00.
GCS is continually reviewing safety and security. Utilizing a screening process that includes a clear bag policy will enhance safety inside athletic venues and speed the screening process along. The clear bag is easily and quickly searched and greatly reduces faulty bag searches. It also supports the Department of Homeland Security's "If You See Something, Say Something" campaign.
Read more about this new policy.
---