News and Notes
Orientations and 2019-20 Schedule Pick-Up
The new school year will begin soon! Mark your calendars and make plans to join us at Mauldin Middle School for orientation, schedule pick-up, and Meet the Teacher days in August just before the start of school. We look forward to meeting you!
Friday, August 16
9:00 AM – 11:45 AM
6th Grade Orientation and Schedule Pick-Up
11:45 AM – 12:45 PM
6th Grade Meet the Teacher
Monday, August 19
9:00 AM – 10:00 AM
8th Grade Schedule Pick-Up and Meet the Teacher
10:00 AM – 11:00 AM
7th Grade Schedule Pick-Up and Meet the Teacher
If you are unable to attend the grade level orientation/meet the teacher, student schedules can be picked up in the Main Office on Monday, August 19 from 4:30–5:30 PM.
---
2018-2019 School Supply Lists

Make sure your student is ready to start their school year right! Please note that some classes may require additional supplies, which will be announced by their teachers during the first few days of school.
View and download the supply list for your grade level:
---
Summer Registration Hours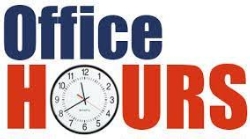 School registration will be available over the Summer months from 7:30 AM - 3:30 PM on the following dates:
Tuesday, June 25 - Wednesday, June 26
Monday, July 8 - Tuesday, July 9
Monday, July 15 - Wednesday, July 17
Tuesday, July 23 - Wednesday, July 24
Monday, July 29 - Wednesday, July 31
These dates are also noted on the Mauldin Middle School Event Calendar. Full-time office hours will resume on Monday, August 5.
If you have any questions about registration, contact our Registrar, Kathy Monaghan via email or by calling 864-355-6774.
---
Summer Reading Challenge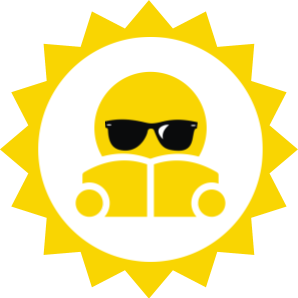 Looking for something to do this summer? You should try getting lost in the pages of a good book. (We'll make it worth your while!)
Download and print out this year's Summer Reading Log to keep track of how many pages you read. Set yourself a goal to read at least 500 pages between June 6 and August 20. If you do, turn in your Summer Reading Log to the Media Center by August 23 and you'll receive an invitation to the Summer Reading Luau!
You can also have your name entered into a prize winning drawing by doing the following:
Share a picture on Instagram of one of the books you read
Tag @mauldinmiddleschool and #GCSBookStack2019
In your post, comment on what you liked most about the book
Happy reading!
---
Attention Rising 7th Grade Parents

Important Notice about Tdap Vaccine: In accordance with South Carolina law, all 7th grade students must have the Tdap vaccination. Tdap is a combination vaccine that protects against three potentially life-threatening bacterial diseases: tetanus, diphtheria, and pertussis (whooping cough).
Mauldin Middle School requires that the vaccination (or exemption) be completed and all immunization certificates turned in to the school before the student starts orientation for the 2019-2020 year. Students will not receive their schedule if the school does not have all of their correct documentation on file. We appreciate everyone who has already completed the Tdap requirements. If you have not, please be advised of this policy and complete the requirements as soon as possible.
Please do not wait until the start of your child's 7th grade school year. This must be on file with our nurses prior to the start of 7th grade. Please email a proof of vaccination to Nurse Abercrombie, or fax it to 864-355-6988.
---