Announcements
Leopard Loop 5K

Please share with family and friends! Registration is open for the 2nd Annual Leopard Loop 5K on Saturday, September 21, at 9:00 am. ALL proceeds will go directly to supporting the students and staff of Lake Forest. We hope you make plans to attend now.
Registration is only $5 the first month. Registration goes up to $10 on July 21, and $15 on August 21. Race day shirts are optional, and they cost $10. You can select that option when registering.
---
Parent Portal
We hope that you have logged into the Parent Portal. It is an excellent tool that gives you access to your child's grades, attendance history, lunch account balance, and more. You can also sign up to receive emailed updates about your child's progress. Before using the Parent Portal, you must pick up your login and password in person from the front office. And bring your ID! The Parent Portal App is now available on Google Play and iTunes. Our district code is DZDX. More details about the Parent Portal can be found here.
---
Meet the Teacher
Our Meet the Teacher event will be held on Thursday, August 15 from 4:00-6:00 pm. This is a drop in event, so you can drop in to meet your teacher and see your classroom anytime from 4:00-6:00 pm.
---
New Student Orientation
Save the date! If you are new to Lake Forest, we would love to have you join us for our New Student Orientation on Tuesday, August 6, at 6:00 pm. You will receive important information about our school and a tour of the building. We hope to see you there!
---
Summer Reading Bingo
Remember to READ over the summer! Our Summer Reading Bingo sheets will give you some fun ideas for reading. Bingo sheets are due Friday, August 23rd to the media center. Participants will be invited to a Summer Reading Celebration! You won't want to miss it!
---
School Supply List
---
Student Registration
PARENTS PLEASE NOTE:
Dates for Registration are as follows:
Tuesday and Wednesday- June 25 and June 26
Monday and Tuesday- July 8 and 9
Monday- Wednesday- July 15-17
Tuesday and Wednesday- July 23 and 24
Monday -Wednesday- July 29-31
---
Summer Hours
All GCS schools and offices will operate on Summer Hours from Monday, June 10 through Friday, August 9. Offices will be open from 7:30 a.m. until 4:00 p.m. Monday through Thursday. All locations will be closed on Fridays.
---
New Administrative Assistant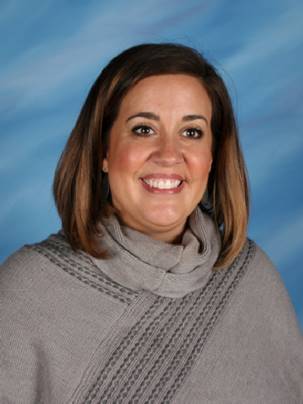 We would like to welcome Morgan Warner to the Lake Forest family. Please join me in congratulating Morgan on her new position as Administrative Assistant for the 2019-2020 school year. Morgan has extensive experience with balanced literacy and building strong, positive relationships with students. She is currently a second grade teacher at East North Street Academy. Prior to that, she served as a first grade teacher at Thomas E. Kerns. We look forward to having her as part of our family!
---
South Carolina School Report Card
Below is the link to our School Report Card, released November 29, 2018 by the State Department of Education. Based on a number of factors, each school in the state has been rated as excellent, good, average, below average, or unsatisfactory.
These report cards are very different from past report cards in our state. The new report cards factor in multiple data points, test scores and surveys. The report attempts to measure a school's academic achievement, student progress, college and career readiness and school climate. The reports will also include data on English Learners Progress, Student Safety, and Financial information. High School reports will factor in graduation rates, though the formula for determining the graduation rate has changed slightly from past years.
For the first time in South Carolina, NAEP (National Assessment of Educational Progress) scores will be used to help determine schools' ratings. NAEP tests students in every state in fourth grade and eighth grade in math, reading, science, and writing. The percentage of schools ranked in each category (from unsatisfactory to excellent) will align to the State's 2015 NAEP results, so about 15 percent of schools in South Carolina will be rated "excellent," 20 percent will be rated "good," 35 percent will be rated "average," 20 percent will be "below average," and 10 percent will be "unsatisfactory."
Along with the new rating system, the report cards feature several new pieces of data, including Education Value-Added Assessment System (EVAAS). EVAAS measures student academic growth year-after-year. EVAAS measures student academic position in relation to his/her peers from one-year to another. Growth among lowest performing 20% of students counts double toward each school's report card.
If you have any questions or concerns related to our school's ratings, feel free to contact our principals via email or phone.
---
School Visitors and Volunteer Guidelines
ALL VOLUNTEERS MUST RECEIVE DISTRICT APPROVAL PRIOR TO VOLUNTEERING AT ANY SCHOOL/CENTER OR CHAPERONING ANY SCHOOL FIELD TRIP. PLEASE ALLOW UP TO 2-WEEKS FOR THE APPROVAL PROCESS.
Greenville County Schools (GCS), in an effort to ensure the safety of all of our students, has implemented additional security checks for school volunteers. All volunteers must submit an online application to the district and receive clearance from the district before volunteering at any school/center or chaperoning any school field trip. Click here for more information.
---