News & Notes
Suggestions/Feedback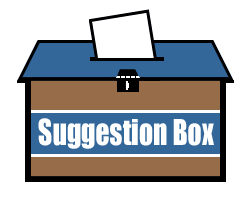 We value your feedback here at Lakeview Middle School. Feel free to share your suggestions or questions here, and we will process them within 24 School Hours. Thank you for your support!
---
Black History Month Student Survey

Students! Let your voice be heard! Fill out the Black History Month Interest Survey! Click here!
---
Holidays Around The World

We would like to invite you to come and share in our first ever "Holidays Around the World". Please visit our classrooms to share your customary holiday foods, crafts, songs, dances, etc. with our Lakeview students during the week of December 17th-20th. This is a great opportunity for our students to engage in unique cultural experiences without having to leave the classroom. Your child will bring home a form about this very special event. Please fill out the form and return it to your student's homeroom teacher by Friday, December 14th. Someone will get in touch with you to confirm your date(s) and time(s).
On behalf of the Lakeview Parent Involvement Committee, we want to thank you for taking time to show our students how much you care. Your willingness to share of your time and also your talents will have a lasting impact on our students!
---
After School Program Cancelled

Lakeview's After School Program is cancelled till Winter Break. It will begin again when we return from Winter Break on January 7th, 2019.
---
Congratulations to Mr. Alex Helms, Our Teacher of the Year!

---
Lakeview's Junior Beta Club

Leadership, characteristics, service, achievement, integrity and friendship - these are the guiding principles of Lakeview's Junior Beta Club. Today our new inductees were honored for exemplifying these qualities every day and we are ever so proud!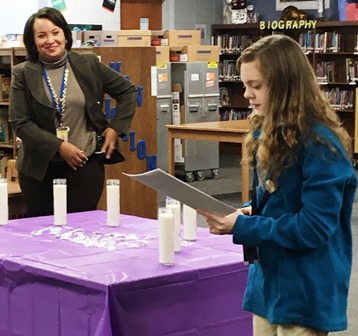 ---
ACE Awards

Nominate an 8th grade student who is an unsung hero! Someone who:
Accepts and meets challenges
Exhibits good character consistently
Plans for the future with a commitment to educational growth
Contributes to the school community
Nominate an 8th grade student by submitting this form by January 31st, 2019
http://coaches4character.com/ace-awards.html
---
Spotlight
Documents and Forms