News & Notes
Suggestions/Feedback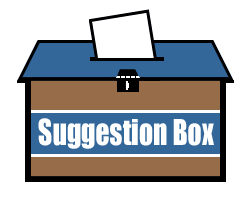 We value your feedback here at Lakeview Middle School. Feel free to share your suggestions or questions here, and we will process them within 24 School Hours. Thank you for your support!
---
CURRICULUM NIGHT

Join Us!
Lakeview Middle School's Curriculum Night
Wednesday, March 13, 2019
5:30 PM-6:30 PM
For Rising 6th, 7th, & 8th graders
Come meet our teachers and learn about our classes!
Lakeview Middle School
3801 Old Buncombe Rd, Greenville, SC 29617Join Us!
---
Lakeview Noche de Currículo

¡Únete a Nosotros!
Lakeview Noche de Currículo
Miércoles 13 de marzo de 2019
5:30 PM-6: 30 PM
Para alumnos de 6º, 7º y 8º grado de
¡Ven a conocer a nuestros maestros y aprende sobre nuestras clases!
Lakeview Middle School
3801 Old Buncombe Rd, Greenville, SC 29617
---
Tdap Vaccine for Current 6th Graders

Attention parents of current 6th graders. The Tdap vaccine is required by the state of South Carolina for all incoming 7th grade students. If your child will be a 7th grader next year and has not received their Tdap vaccine, they will have the opportunity to get the Tdap vaccine during the school day at no cost to you. A Tdap clinic will take place at our school on March 29th. Consent forms were sent home with your student today. If you would like for your student to participate in the Tdap clinic, you must return the paperwork to the school by March 13th. You do not have to be present for your student to receive the Tdap vaccine at the school clinic, but you must turn in properly completed paperwork by March 13th.
---
Next Level Developmental League

Lakeview girls who are zoned for Berea High School! Here is an opportunity to enjoy sports, play games and have fun! Please reach out to Coach Boone (864-915-5489) Coach Bostic (864-787-1304) or Coach Adams (864-304-8483) to find out all the details!
---
ATTENTION 8TH GRADE PARENTS!

Our school counseling department is in the process of conducting Individual Graduation Plan (IGP) conferences with all 8th grade students and parents. The South Carolina Education and Economic Development Act (EEDA) of 2005 requires middle schools to implement an IGP for 8th grade students. IGP conferences require that parents and students meet with a counselor to choose a career cluster. All 8th grade students will receive a letter at least a week before their scheduled day and time. We welcome you to meet with us at the scheduled time. If you would like to reschedule your meeting, please call Mrs. Odom at 355-6432.
---
¿Qué es ESOL y Por qué Mi Hijo Está en Una Clase de ESOL?

¿Qué es ESOL y por qué mi hijo está en una clase de ESOL? Haga clic aquí para obtener más información! También puede hacer clic aquí para el sitio web de WIDA.
---
How We Do Music at Lakeview!

The Elementary Tour of Honor Band and 8th Grade Orchestra performed at Duncan Chapel, Cherrydale, and Alexander Elementary. They played great and represented Lakeview VERY well!
---
Spotlight
Documents and Forms