News & Notes
Suggestions/Feedback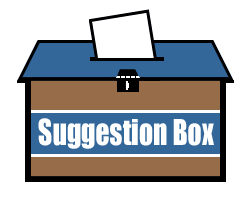 We value your feedback here at Lakeview Middle School. Feel free to share your suggestions or questions here, and we will process them within 24 School Hours. Thank you for your support!
---
Showing What You Know - Testing Season Mostrando lo que Sabes - Temporada de Pruebas

Testing season begins the week of April 22nd. So get plenty of sleep, eat breakfast and be ready to show what you know!
Also in preparation for testing, students will need to hand in their Chromebooks. Here is the schedule:
8th Grade - April 26th
7th Grade - May 1st
6th Grade - May 9th
La temporada de pruebas comienza la semana del 22 de abril. ¡Así que duerme bien, desayuna y prepárate para mostrar lo que sabes!
También en preparación para los exámenes, los estudiantes deberán entregar sus Chromebooks. Aquí está el horario:
8vo Grado - 26 de abril
7º grado - 1 de mayo
6to grado - 9 de mayo
---
It Is Official: Our Band is Excellent!

Congratulations to Lakeview's band who received an excellent rating from SCBDA! These fine people are living proof that hard work pays off! Special gratitude to Mr. Helms for being at the helm and making this success possible. (By the way, Mr. Helms is our Teacher of the Year! Coincidence? We think not!)
---
How We Do Music at Lakeview!

The Elementary Tour of Honor Band and 8th Grade Orchestra performed at Duncan Chapel, Cherrydale, and Alexander Elementary. They played great and represented Lakeview VERY well!
---
Spotlight
Documents and Forms