Announcements
Daily Announcements
Please click on the following link for today's Daily Announcements.
Click here to see Archived Daily Announcements.
---
Greenville County Schools Job Fair- January 29th
Are you or someone you know looking for a job? Greenville County will be holding a Job Fair on January 29th at the Sullivan Center- 206 Wilkins Street, Greenville 29605. Visit the GCS website at http://greenville.k12.sc.us for more information or click here to download a flyer: January 29th GCS Job Fair.
---
Important Changes to Remind Text Messaging for Verizon Customers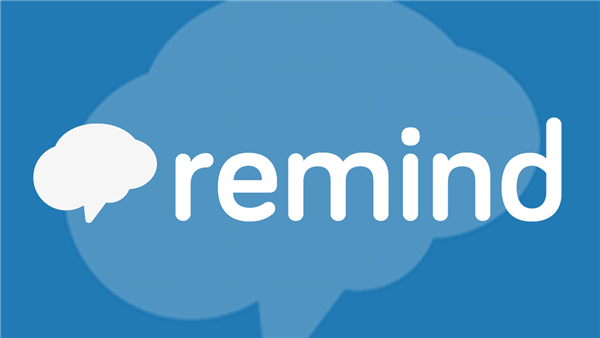 Parents- we know that many of you reply on the Remind Messaging service for update from your child's teachers. We were recently made aware of some changes that may impact you if Verizon is your cell phone carrier AND you use the Remind app. Remind absorbs the cost of charges from Verizon when a text is sent to your phone from your student's teacher via Remind. Verizon recently increased the fee they charge Remind and they can no longer absorb those costs so they will no longer be routing text messages via Remind to Verizon customers. If you are a Verizon customer, this means you can potentially miss important communication from your child's teacher(s).
This only impacts messages sent via text message through Remind, and only impacts Verizon customers. In order to ensure that you do not miss any messages that your child's teacher(s) sends through Remind, please download the Remind mobile app. or enable email notifications. This change will take place on January 28th.
---
Weekly Messenger from Dr. Davenport
Missed the Tuesday Messenger from Dr. Davenport? Listen to this week's message Weekly Messenger for the Week of Jan. 14-18, 2019.
Archived Tuesday Messengers can be accessed HERE.
---
Attention 6th Grade Parents-- Important Notice about Tdap Vaccine
In accordance with South Carolina law, all 7th grade students must have the Tdap vaccination. Tdap is a combination vaccine that protects against three potentially life-threatening bacterial diseases: tetanus, diphtheria, and pertussis (whooping cough).
Bryson Middle School requires that the vaccination (or exemption) be completed and all immunization certificates turned in to the school before the student starts orientation for the 2019-2020 year. Students will not receive their schedule and will not be allowed to attend school on the 1st day, if the school does not have the correct documentation on file. We appreciate everyone who has already completed the Tdap requirements. If you have not, please be advised of this policy and complete the requirements as soon as possible.
Please do not wait until the start of your child's 7th grade school year. This must be on file with the nurse prior to the start of 7th grade. Parents are encouraged to submit the documentation by May 31, 2019. Please feel free to fax proof of vaccination to 864-355-2194 or bring the documentation to the school. Thank you for your immediate attention to this matter. If you have any questions, please call the nurse at 864-355-2107.
---
AdvancED Parent Survey- Available through January 31st
Parents- please take the time to complete the AdvancED Parent survey. The Greenville County School District and Bryson Middle School will use the survey results to guide the district and school's strategic plans. The survey is available in both English and Spanish. The survey link is available now through January 31st. Climate and Culture Parent Survey (AdvancEd)
---
Save the Date: Curriculum Night January 28th 6:00-7:30pm
All current Bryson Middle Schools students and their families a are invited to Curriculum Night on January 28th.
Information sessions will be offered on 6th grade curriculum, strategies for success in Middle School, course options for the 2019-20 school year and more.
This event will begin at 6pm and end promptly at 7:30pm. We hope to see you on the 28th!
---
One School, One Book. - Refugee by Alan Gratz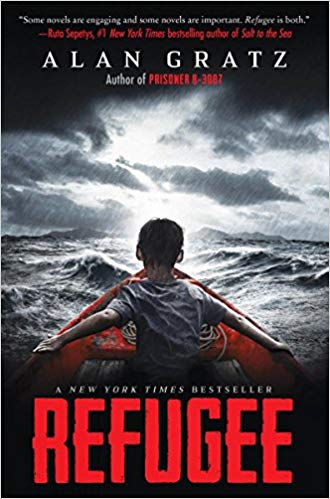 Parents- on January 9th we will begin reading the book, Refugee by Alan Gratz, as part of the program One School, One Book. Each student, teacher and staff member will read the book over several weeks and in April we will welcome author Alan Gratz here to Bryson Middle School as a visiting author. We encourage you to go ahead and purchase a copy of the book for your student. We have provided several links below where you can purchase a copy. We will have copies for each student to use here at school, however, the benefit of purchasing a copy for your child is that have their own copy to read, should they get behind/or miss class and also they can have their copy autographed by the author when he visits in April.
Refugee by Alan Gratz is available for purchase online from the following merchants:
Amazon Barnes & Noble Scholastic Books, Inc.
---
Change in Phone Number Form
Parents- If you do not currently have a cell phone number on file with us as the PRIMARY form of contact in an emergency and you wish to add a cell phone number to the contact list in order to receive texts in the event of school cancellation or other emergency schedule changes, please download the 2018 Change in Phone Number Form in English, or Spanish and complete it and submit it to the front office at Bryson Middle School.
---
SC School Report Cards 2018
The SC State Department of Education has released the 2018 SC School Report Cards. Here is a link to view Bryson MS's Report Card and an important letter explaining the changes to the State Report Card.
Bryson Middle School State Report Card 2018
Letter Re: New SC State Report Card
---
BMS STEAM Logo Contest
Attention students! We are having a logo competition to select a STEAM themed LOGO for our school!
The winner will receive a $50.00 gift card!
The rules are as follows:
ALL ENTRIES SUBMITTED ON 8.5 X 11 WHITE BOND PAPER
ALL ENTRIES MUST HAVE ONE BLACK AND WHITE AND ONE COLOR DRAWING SUBMITTED, FIGURES AND LETTERS/WORDS ARE ACCEPTABLE BUT MUST BE SCALED PROPERLY
WINNING ENTRY MUST CONVEY THE STEAM INITIATIVE HERE AT BMS
CANNOT USE COPYRIGHTED/TRADEMARKED ITEMS
WINNING ENTRY BECOMES THE SOLE PROPERTY OF BRYSON MIDDLE SCHOOL
ENTRIES WILL BE JUDGED BY A COMMITTEE BASED UPON, CREATIVITY, REFLECTION OF THE "STEAM" CONCEPT AND ARTISTIC TALENT
ALL ENTRIES MUST BE SUBMITTED TO MR. UREGEN, GTT TEACHER ROOM G107 BY MARCH 12, 2019 NO EXCEPTIONS!
---
Honor Roll Dress Down Privilege Guidelines
ATTENTION parents of Bryson Middle School Honor Roll students for the 1st Quarter of the 2018-19 School Year. Please review the guidelines for the Honor Roll Dress Down Privilege with your student. Honor Roll Dress Down Privilege Guidelines
---
ACE Award Nominations
The ACE Awards (Advocates for Character and Education) is an annual banquet honoring 70 male and female students in grades 8 and 12 from each of the 35 Greenville County middle and high schools. This award is designed to recognize true "unsung heroes" who all too often are not recognized for their accomplishments. Nominations are open now through January 31, 2018 at Coaches for Character -ACE Award Nomination Form. Nominate and honor Bryson Middle School 8th grade students!​
---
Nominate an educator for the Golden Apple Award
Ingles and WYFF News 4 want to reward the teachers who are going above and beyond. Each week, an area teacher will be selected to receive the Golden Apple Award and profiled Thursdays on WYFF News 4. These weekly winners will be chosen from your nominations by a panel of judges. At the end of the school year, a Teacher of the Year will be selected from the weekly winners.
Additional Information | Nomination Form
---
"Building a Better Graduate" Podcast- Dr. Burke Royster
Greenville County Schools has started a "Building a Better Graduate" podcast. Season 1, Episode 1 features Dr. Royster explaining Graduation Plus. We are always looking for new ways to educate the community about this important districtwide initiative. Click on the link below to view. You may also subscribe through AudioBoom.
https://www.greenville.k12.sc.us/Departments/main.asp?titleid=compodcast
---
Car Rider Arrival and Dismissal Locations 2018-19
Please see the map
HERE
for 2018-19 Car Rider Arrival and Dismissal locations at Bryson Middle School.
---
Donors Choose Projects at Bryson Middle School
Click here to support teachers with Donors Choose projects at our school.
---
Bryson PTSA Remind Sign-up Info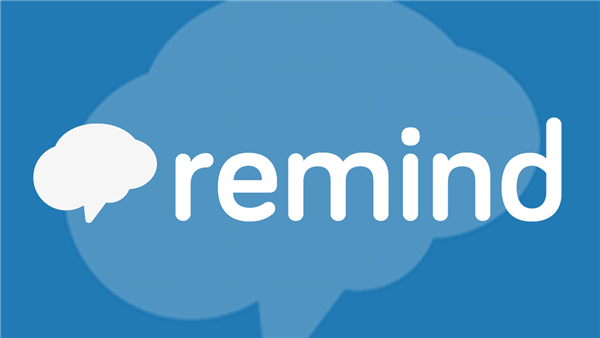 Want to be "in the know" about what is happening with our great Bryson Middle School PTSA? Then don't forget to sign up to receive updates and messages about events, fundraising and how you can get involved via Remind. Click HERE for instructions on how to sign up!
---
Register Now-- Bryson Middle School Extended Day Program
Registration is now open for the Bryson Middle School Extended Day Program.
The program meets from 3:30-6pm each day that school is in session.
Weekly, Half-Week and Daily rates are available.
Program includes light snack, homework time, physical activity and STEAM/Project Based Learning enrichment activities.
See flyer HERE for more information. Download EDP registration form HERE.
---