Announcements
Pick Up Student Medications
As our school year comes to an end, parents are responsible for picking up their student's medication. These may be picked up from Nurse Lawrence between the hours of 8:15am- 3:45pm on school days prior to June 5th. The school is not allowed to keep any type of medicine after the final day of school, whether prescription or non-prescription. Any remaining medications will be destroyed at 12pm on June 5th. MEDICATIONS CANNOT BE PICKED UP BY A STUDENT.
---
Daily Announcements
Please click on the following link for today's Daily Announcements.
Click here to see Archived Daily Announcements.
---
GCS Job Fair June 11th
Greenville County Schools will host a Job Fair on Tuesday, June 11 from 8:00 AM - 1:00 pm at Lifelong Learning at Sullivan Center, 206 Wilkins Street, Greenville (Directions). Anyone wishing to apply for bus driver, bus aide, custodial, or food service positions is welcome to attend.
For more information contact INFOLine at 355-3100 or visit the Employment section of our website. Download June 11 Job Fair Flyer.
---
Spring Musical
Bryson Middle Schools Fine Arts Dept. and PTSA present "Fun on 42nd Street" May 30th & 31st at 7pm in the Bryson MS Auditorium. Tickets are $5 each. Reserve tickets online for either performance (pay at the door) to giuarantee a seat, using our Online Reservation Form- Fun on 42nd Street Musical.
---
Weekly Messenger from Dr. Davenport
Missed the Tuesday Messenger from Dr. Davenport? Listen to this week's message Weekly Messenger for the Week of May 20-24, 2019
Archived Tuesday Messengers can be accessed HERE.
---
Register Now-- Bryson Middle School Extended Day Program
Registration is now open for the Bryson Middle School Extended Day Program for the 2019-2020 School Year.
The program meets from 3:30-6pm each day that school is in session.
Weekly, Half-Week and Daily rates are available.
Program includes light snack, homework time, physical activity and STEAM/Project Based Learning enrichment activities.
See flyer HERE for more information. Download EDP registration form HERE.
---
End of Year Chromebook Collection
Students will need to bring their Chromebook AND charger to school on their designated turn in day. Chromebooks and chargers will be inspected for damaged and assessed repair charges (if applicable). If a student still needs to make up a test (EOC/SC Ready/SC PASS) they will keep their Chromebook//charger and turn it in AFTER they have made up their test. All Chromebooks and chargers must be turned in by June 5th. Lost charger cost is $35 (cash only). Any student who does not turn in their Chroembook by June 5th will be charged the replacement cost ($286).
6th Grade: Team 6-1 (5/22) Team 6-2 (5/23) Team 6-3 (5/24)
7th Grade: Team 7-1 (5/22) Team 7-2 (5/23) Team 7-3 (5/24) **EXCEPT 7th graders taking Algebra 1
8th Grade: all teams//all students (CHANGE- Now 6/4)** Any 7th grader taking Algebra 1 will turn their Chromebook & charger in with 8th Grade during their Math block.
---
Final Report Cards- Send in a Self-Addressed Stamped Envelope
Parents- if you want your student's final report card mailed, please send in a stamped, self-addressed business sized envelope by June 5, 2019 and give to your student's homeroom teacher!
---
Governor's School to Offer Summer Camps: iTEAMS and CREATEng
This summer, the Governor's School of Science and Math (GSSM) will provide two weeks of summer camps: iTEAMS and CREATEng. Sterling School will be this year's host site. The camp will run the weeks of June 17-20 and June 24-27 from 8:30 – 4:00.
GSSM would like to invite all rising 6th, 7th, 8th, and 9th graders to apply. The deadline for camper applications is May 31st or until full.
Download a flyer for more information: : GSSM CREATEng 2019 and GSSM iTEAMs 2019
---
Middle School Summer School 2019
The dates for Middle School Summer School are June 17-July 18 (closed the week of July 1-4). Registration for Middle School Summer School begins May 1 and ends June 13. Summer school students can work AT HOME on coursework or in one of the designated labs if they do not have access to a computer. Cost is $150 per class. Register online at geenville.k12.sc.us/summerschool or in person at your student's home school. Download the Summer School 2019 Flyer for more information.
---
Bryson MS PTSA Needs Parent Volunteers for Leadership Positions for 2019-2020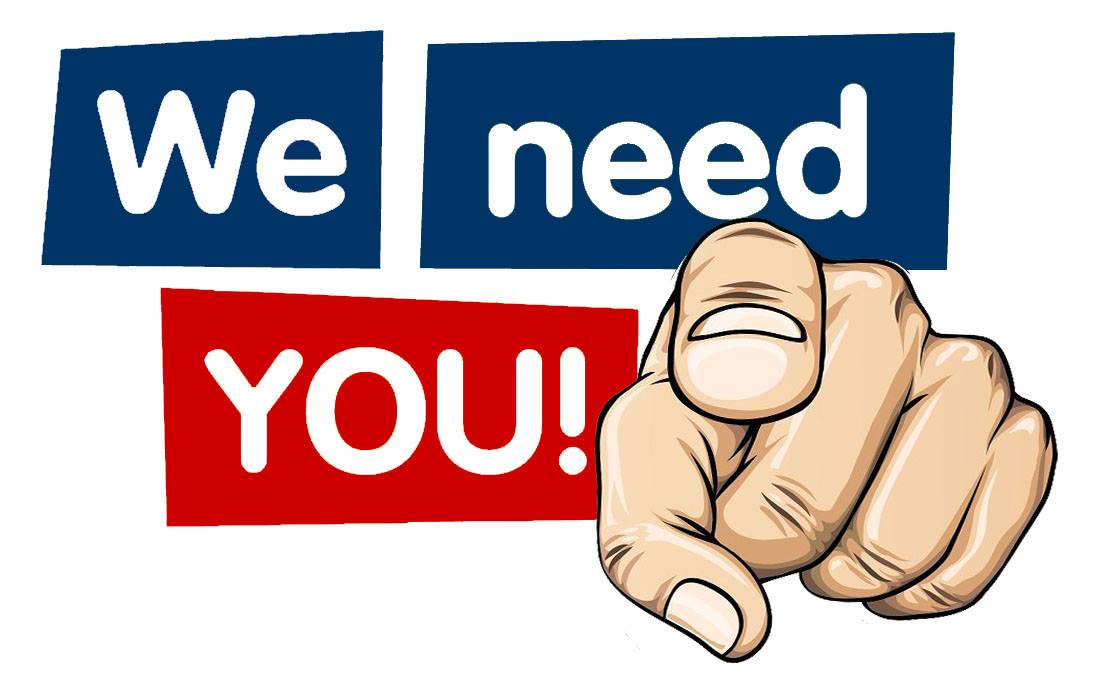 Attention current BMS 6th and 7th Grade Parents
Bryson Middle is in dire need of PTSA Board Members for next school year 2019-20. The positions that are being vacated by parents of 8th graders must be filled in order to have our PTSA exist in our school They are President, Vice- President, Secretary, and Treasurer. Think about this-- without a working PTSA next year, your child will not have a sponsored Spirit Week, they will not enjoy PTSA sponsored academic incentives each quarter. Also, money may not be available to fund some field trips, or offer a fun day of "Chillin' on the Green", or sponsor other educational events through PTSA Staff Mini-Grants.
Please consider responding to this request. Your child will always remember their time in middle school and your personal involvement.
You may contact the school at 355-2100 if you are interested.
WE NEED YOU!!!
---
Greenville County Schools Releases the 2019-20 Calendar
Greenville County Schools has released its 2019-20 calendar. Students will start the new school year on Tuesday, August 20, 2019. You can view the entire 2019-2020 School Year Calendar by following this link: Greenville County Schools Calendars. These dates are also on out Bryson MS Calendar on the front page of our website.
---
Course Catalogs- Rising 6th, 7th & 8th Grades
Below are the links for the course catalogs for all rising 6th, 7th and 8th graders. If you have any questions, contact your child's grade level guidance counselor.
Course Catalog- Rising 6th Graders
Course Catalog- Rising 7th & 8th Graders
---
Attention 6th Grade Parents-- Important Notice about Tdap Vaccine
In accordance with South Carolina law, all 7th grade students must have the Tdap vaccination. Tdap is a combination vaccine that protects against three potentially life-threatening bacterial diseases: tetanus, diphtheria, and pertussis (whooping cough).
Bryson Middle School requires that the vaccination (or exemption) be completed and all immunization certificates turned in to the school before the student starts orientation for the 2019-2020 year. Students will not receive their schedule and will not be allowed to attend school on the 1st day, if the school does not have the correct documentation on file. We appreciate everyone who has already completed the Tdap requirements. If you have not, please be advised of this policy and complete the requirements as soon as possible.
Please do not wait until the start of your child's 7th grade school year. This must be on file with the nurse prior to the start of 7th grade. Parents are encouraged to submit the documentation by May 31, 2019. Please feel free to fax proof of vaccination to 864-355-2194 or bring the documentation to the school. Thank you for your immediate attention to this matter. If you have any questions, please call the nurse at 864-355-2107.
---
Change in Phone Number Form
Parents- If you do not currently have a cell phone number on file with us as the PRIMARY form of contact in an emergency and you wish to add a cell phone number to the contact list in order to receive texts in the event of school cancellation or other emergency schedule changes, please download the 2018 Change in Phone Number Form in English, or Spanish and complete it and submit it to the front office at Bryson Middle School.
---
SC School Report Cards 2018
The SC State Department of Education has released the 2018 SC School Report Cards. Here is a link to view Bryson MS's Report Card and an important letter explaining the changes to the State Report Card.
Bryson Middle School State Report Card 2018
Letter Re: New SC State Report Card
---
Honor Roll Dress Down Privilege Guidelines
ATTENTION parents of Bryson Middle School Honor Roll students for the 1st Quarter of the 2018-19 School Year. Please review the guidelines for the Honor Roll Dress Down Privilege with your student. Honor Roll Dress Down Privilege Guidelines
---
Nominate an educator for the Golden Apple Award
Ingles and WYFF News 4 want to reward the teachers who are going above and beyond. Each week, an area teacher will be selected to receive the Golden Apple Award and profiled Thursdays on WYFF News 4. These weekly winners will be chosen from your nominations by a panel of judges. At the end of the school year, a Teacher of the Year will be selected from the weekly winners.
Additional Information | Nomination Form
---
"Building a Better Graduate" Podcast- Dr. Burke Royster
Greenville County Schools has started a "Building a Better Graduate" podcast. Season 1, Episode 1 features Dr. Royster explaining Graduation Plus. We are always looking for new ways to educate the community about this important districtwide initiative. Click on the link below to view. You may also subscribe through AudioBoom.
https://www.greenville.k12.sc.us/Departments/main.asp?titleid=compodcast
---
Car Rider Arrival and Dismissal Locations 2018-19
Please see the map
HERE
for 2018-19 Car Rider Arrival and Dismissal locations at Bryson Middle School.
---
Donors Choose Projects at Bryson Middle School
Click here to support teachers with Donors Choose projects at our school.
---
Bryson PTSA Remind Sign-up Info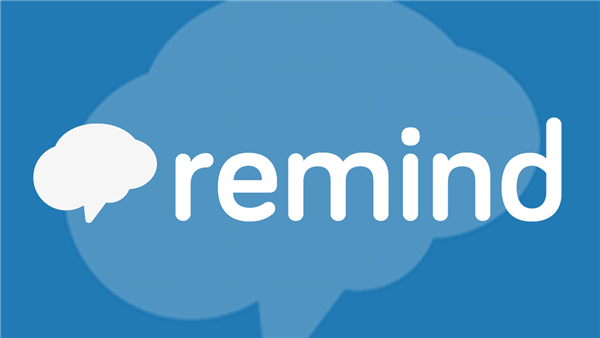 Want to be "in the know" about what is happening with our great Bryson Middle School PTSA? Then don't forget to sign up to receive updates and messages about events, fundraising and how you can get involved via Remind. Click HERE for instructions on how to sign up!
---