Announcements
Curriculum Night- January 30th

Attention parents of rising 6th, 7th and 8th grade students:
Please join us for Bryson Middle School's annual Curriculum Night on Monday, January 30th from 6:00 until 7:30 p.m. We will offer informative sessions about the 2017-18 school year that you will not want to miss. Come discover what Bryson Middle School has to offer as we move full STEAM ahead, and enjoy performances by our award- winning BETA Club too!
Click HERE to view the brochure for additional information.
---
Daily Announcements
Please click on the following link for the Daily Announcements.
---
Name Your Race!!

Attention Bryson Middle School Students! It's that time again! We will be hosting our second annual Fun Walk/ Run 5k Race! We again need your help to think of the name for this years race.
The winning student will not only have the privilege of naming Bryson Middle School's second Fun Walk/Run 5k Race event, but will also receive a free t-shirt (with the new race name) and free entry to participate in the walk/run event. Please locate and scan the QR code posters that are located in grade level hallways and the cafeteria to enter your ideas. Remember, YOUR RACE…YOUR NAME! Entries are due by Januay 26th. The winner will be announced on January 27th.
More details about the date of the Fun Walk/ Run Race coming soon!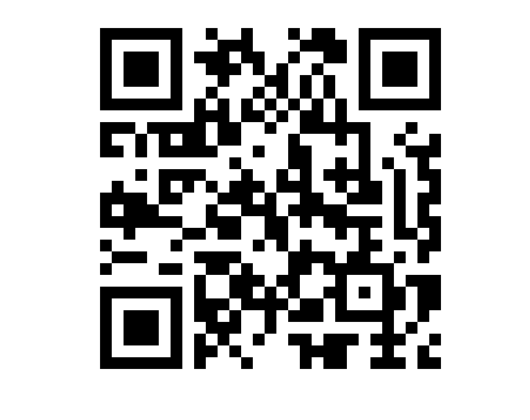 ---
Bryson Middle at Beta State Convention 2017
Congratulations to our Bryson Middle Betas! First place- Tower of Power, First place- Living Literature, First place- Pencil/Pen sketching, Third Place- Book Battle & Third Place- Songfest. Way to go!
We are so proud of you!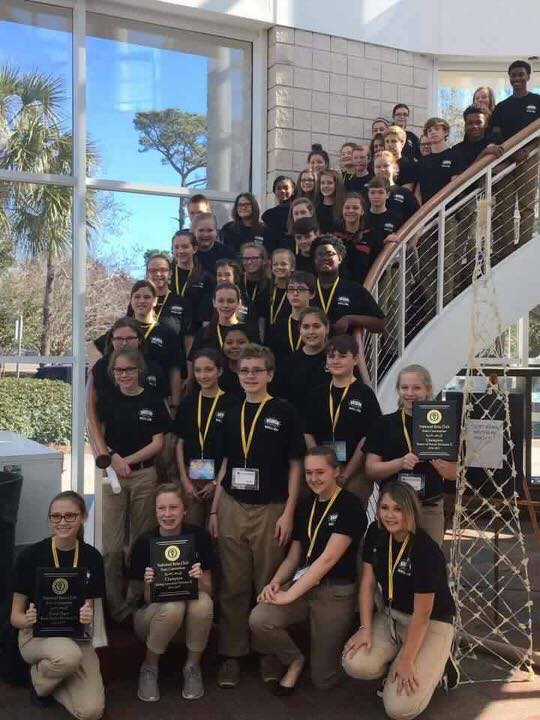 ---
Calendar adjustments due to snow days
Due to this week's snow days, the following changes have been made to the academic calendar:

Exams that were scheduled for Monday 1/9 will now be taken Tuesday 1/17
Exams that were scheduled for Tuesday 1/10 will now be taken Wednesday 1/18
The 2nd Quarter will now end on Wednesday 1/18
Report Cards will now go home on Wednesday 1/25
---
News from the Beta Club Convention
We are receiving periodic updates from our teachers and students at the Beta Club Conventionin Myrtle Beach this week. Click on the link below to view the photos they are sending us of our Betas in aciton at the convention.
View Beta Club Convention photos HERE.
---
Boys and Girls Basketball


Basketball season is here! Come on out and support our boys and girls basketball teams. Girls play at 5:30pm and the boys games begin after the girls game is finished. Click HERE to see the schedule. Go Bulldogs!
---
SIC sponsored Lunch and Learn Series scheduled
Grab your lunch and join us in the Media Center for our a "Lunch and Learn" series sponsored by the School Improvement Council (SIC). Each session is from 12:30-1:30pm.
The dates and topics are as follows:
Tuesday November 29th "What is a Chromebook and What is Google Classroom?" presented by Mrs. Barker, our Media Specialist.
Tuesday January 10th " Internet Safety" presented by Rick Floyd, GCS Information Security Specialist.
Tuesday February 21st "Bryson Middle- Full STEAM Ahead" presented by Bryson Middle School teachers, and
Tuesday March 14th " Project based Learning (PBL)" presented by Bryson Middle School students and teachers.
For more information about these "Lunch and Learn" sessions, click HERE.
---
Honor Roll Dress Down Incentive
In recognition of students who earned all A's or A's & B's, we will coontinue the "dress down incentive that we began last year. Click HERE to read the letter from Dr. Davenport outlining the details for the dress down incentive. We congratulate and applaud our students' efforts. Making the honor roll is a wonderful accomplishment. If you have any questions, please don't hesitate to contact the school.
---
My Energy Kit Challenge sponsored by Duke Energy: Get a Kit, Help Bryson Middle Earn Cash!



We need your help! This year our school is participating in an energy conservation program sponsored by Duke Energy. Through this program, our families and staff can take the My Energy Kit Challenge and request a FREE Energy Kit that contains items to save energy at home (and money on your electric bill if you are a Duke Energy customer).
For every 100 families at our school who request the FREE kit, we automatically win $250 for the school. Not only that, the school that requests the MOST kits wins $2,500!!
You can sign up for your kit by going to the following website: MyEnergyKit.org or calling 1-855-386-9548. Thank you for taking the My Energy Kit Challenge and helping Bryson Middle School.
---
ACE Award Nominations


The ACE Awards (Advocates for Character and Education) is an annual banquet honoring 70 male and female students in grades 8 and 12 from each of the 35 Greenville County middle and high schools. This award is designed to recognize true "unsung heroes" who all too often are not recognized for their accomplishments. Nominations are open now through January 31, 2017 at www.coaches4character.com/ace-awards. Nominate and honor Bryson Middle School 8th grade students!​
---
Advocating for Your Child's Success video
Please take a moment to view this video, "Advocating for your Child's Success" produced by Greenville County Schools.
The video can be viewed by clicking on this link: Advocating for your Child's Success video
---
BMS Junior Beta Club
Check out how our Betas are going above and beyond!
BMS Junior Beta Club Website
---
New GCS Volunteer Guidelines
Greenville County Schools, in an effort to ensure the safety of all of our students, is implementing additional security checks for school volunteers. Effective immediately, all volunteers must have an application and clearance before interacting with children in the schools and/or at school events. Volunteers are now identified by two different categories: Level I or Level II. Click here to access the forms. Please see this letter from the principal explaining the new guidelines. Parent Letter-English Parent Letter-Spanish
---
Text Line Information
Are you looking for the latest time-sensitive school-related updates regarding dismissal, pick-up times, field trips, school emergencies, etc.? Join our grade-level Remind text lines. Click on the grade level, and follow the directions.
6th Grade
7th Grade
8th Grade
---