Announcements
Daily Announcements
Please click on the following link for today's Daily Announcements.
Click here to see Archived Daily Announcements.
---
A.R.M.E.S. (Arts Reaching Middle and Elementary Schools) Nominations Open Now Through April 11th
A.R.M.E.S. (Arts Reaching Middle and Elementary Schools) is a tuition-free program for artistically gifted and talented students that will be enrolled in third through eighth grades in the fall of 2019. Classes in Creative Writing, Drama, Dance, Strings and Visual Arts are offered after school, at least twice a week during the school year. All A.R.M.E.S. classes are held at the Fine Arts Center.
The online nomination process to participate in next year's A.R.M.E.S. program is now open. Current second through seventh grade students may be nominated by a teacher, parent or other advocate. All interested students must have an online nomination form completed by April 11, 2019 to be eligible for the program. These students will then need to complete an audition to determine their eligibility.
Please print a completed online nomination form for your records before clicking the submit button. Once a nomination is submitted, the nominator will then receive an email confirmation. Parents will be notified by email of their student's audition time and date by April 30, 2019.
To apply to the A.R.M.E.S. program or for more information, please visit www.armesprogram.com.
---
Bryson MS PTSA Needs Parent Volunteers for Leadership Positions for 2019-2020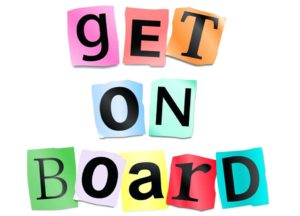 Attention current BMS 6th and 7th Grade Parents
BMS is in desperate need of parent volunteers for leadership roles in PTSA for the 2019-2020 school year. Half of this year's board members have children moving on to High School.
PTSA positions such as President and Secretary, etc. are not difficult roles, but necessary to have a functioning PTSA. Without these volunteers for next year, there will be no PTSA supported events such as Spirit Week, academic incentives, classroom and grade level mini-grants, awards, as well as other funded activities. Without a functioning PTSA, Bryson Middle will not have these "extras" that give your children something to look forward to.
Please consider joining the BMS PTSA. Call the school at 864-355-2100. Tell the front office clerks of your interest in PTSA, and give them your information. Someone will return your call ASAP!
PTSA meets 2 more times this year in April and in May. We'd love to have you come in and see what it's all about!
---
Weekly Messenger from Dr. Davenport
Missed the Tuesday Messenger from Dr. Davenport? Listen to this week's message Weekly Messenger for the Week of March 18-22, 2019.
Archived Tuesday Messengers can be accessed HERE.
---
Job Fair-Bus Drivers, Bus Aides, Custodians and Food Service Operators March 26th Thomas E. Kerns ES
The Human Resource Operations Department will host a Job Fair on Tuesday, March 26, 2019, at Thomas E. Kerns Elementary School, 6650 Frontage @ White Horse Road, Greenville, SC. This fair will take place from 5-7 pm. We will be hiring for the following positions: Bus Drivers, Bus Aides, Custodians and Food Service Operators. Hiring managers will be on hand to speak with and answer questions from interested applicants. Contact: Vickie Sims, Classified Recruiter, 355-7794.
---
Alan Gratz, Author of Refugee to Visit Bryson MS April 10th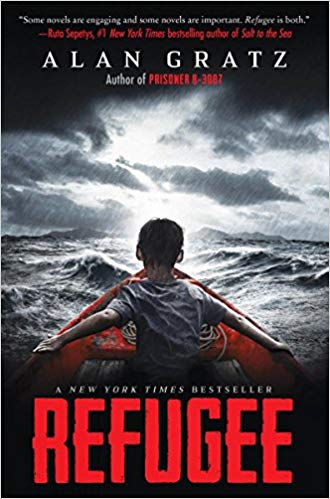 Alan Gratz, the award winning author of Refugee, the book we have been reading together as part of the One Book, One School program, will visit Bryson Middle School on April 10th. All students will have the opportunity to hear Mr. Gratz speak about his books and the writing process. Fiction Addiction, a local independent book store, is providing copies of Mr. Gratz's book for purchase by any student or staff member who is interested in purchasing a copy of one of his books to have it autographed on the day of his visit. To order a copy, download the order form below and return it along with payment to the Bryson MS Media Center by March 27th. All checks should be made payable to Fiction Addiction and if paying cash, please bring EXACT change. Order forms are also available in the front office at Bryson MS and in the Media Center.
Download and order form HERE.
---
Greenville County Schools Releases the 2019-20 Calendar
Greenville County Schools has released its 2019-20 calendar. Students will start the new school year on Tuesday, August 20, 2019. You can view the entire 2019-2020 School Year Calendar by following this link: Greenville County Schools Calendars. These dates are also on out Bryson MS Calendar on the front page of our website.
---
GED Testing Dates and Times Expanded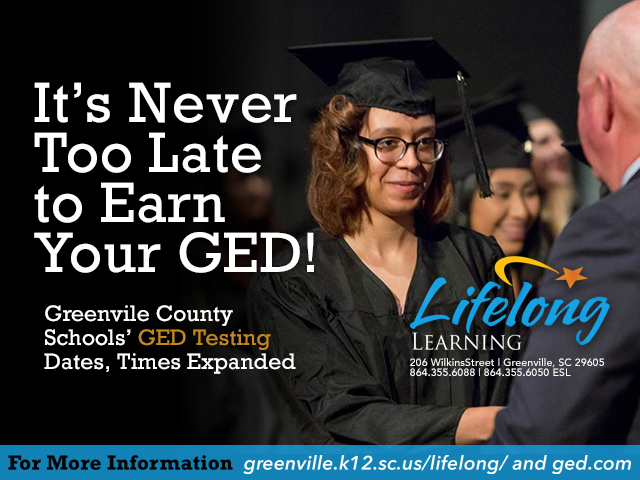 Could you or someone you know benefit from earning their GED? Lifelong Learning at Sullivan Center has expanded GED Testing dates and times to meet the needs of adults who are ready to earn their GED credential. Click HERE to view more information on the Greenville County Schools website.
---
Course Catalogs- Rising 6th, 7th & 8th Grades
Below are the links for the course catalogs for all rising 6th, 7th and 8th graders. If you have any questions, contact your child's grade level guidance counselor.
Course Catalog- Rising 6th Graders
Course Catalog- Rising 7th & 8th Graders
---
Greenville Alternative Teacher Education (GATE) program now accepting applications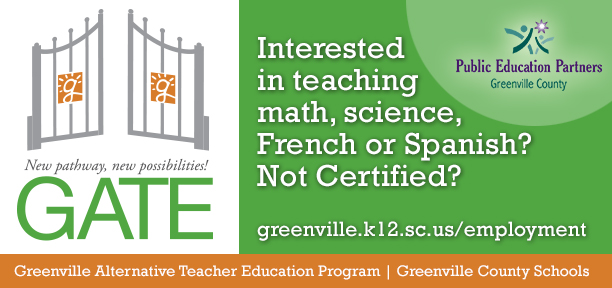 The Greenville Alternative Teacher Education (GATE) program is currently accepting applications through March 31, 2019. The Greenville Alternative Teacher Education (GATE) program is an exciting, innovative, new pathway to a career in teaching. The first district-based, job-embedded alternative certification program in South Carolina is designed to increase the number of exceptional math, science and world language teachers in Greenville County middle level and secondary schools. Visit the Greenville County Schools website for more information and to apply at http://www.greenville.k12.sc.us
---
Attention 6th Grade Parents-- Important Notice about Tdap Vaccine
In accordance with South Carolina law, all 7th grade students must have the Tdap vaccination. Tdap is a combination vaccine that protects against three potentially life-threatening bacterial diseases: tetanus, diphtheria, and pertussis (whooping cough).
Bryson Middle School requires that the vaccination (or exemption) be completed and all immunization certificates turned in to the school before the student starts orientation for the 2019-2020 year. Students will not receive their schedule and will not be allowed to attend school on the 1st day, if the school does not have the correct documentation on file. We appreciate everyone who has already completed the Tdap requirements. If you have not, please be advised of this policy and complete the requirements as soon as possible.
Please do not wait until the start of your child's 7th grade school year. This must be on file with the nurse prior to the start of 7th grade. Parents are encouraged to submit the documentation by May 31, 2019. Please feel free to fax proof of vaccination to 864-355-2194 or bring the documentation to the school. Thank you for your immediate attention to this matter. If you have any questions, please call the nurse at 864-355-2107.
---
Change in Phone Number Form
Parents- If you do not currently have a cell phone number on file with us as the PRIMARY form of contact in an emergency and you wish to add a cell phone number to the contact list in order to receive texts in the event of school cancellation or other emergency schedule changes, please download the 2018 Change in Phone Number Form in English, or Spanish and complete it and submit it to the front office at Bryson Middle School.
---
SC School Report Cards 2018
The SC State Department of Education has released the 2018 SC School Report Cards. Here is a link to view Bryson MS's Report Card and an important letter explaining the changes to the State Report Card.
Bryson Middle School State Report Card 2018
Letter Re: New SC State Report Card
---
Honor Roll Dress Down Privilege Guidelines
ATTENTION parents of Bryson Middle School Honor Roll students for the 1st Quarter of the 2018-19 School Year. Please review the guidelines for the Honor Roll Dress Down Privilege with your student. Honor Roll Dress Down Privilege Guidelines
---
Nominate an educator for the Golden Apple Award
Ingles and WYFF News 4 want to reward the teachers who are going above and beyond. Each week, an area teacher will be selected to receive the Golden Apple Award and profiled Thursdays on WYFF News 4. These weekly winners will be chosen from your nominations by a panel of judges. At the end of the school year, a Teacher of the Year will be selected from the weekly winners.
Additional Information | Nomination Form
---
"Building a Better Graduate" Podcast- Dr. Burke Royster
Greenville County Schools has started a "Building a Better Graduate" podcast. Season 1, Episode 1 features Dr. Royster explaining Graduation Plus. We are always looking for new ways to educate the community about this important districtwide initiative. Click on the link below to view. You may also subscribe through AudioBoom.
https://www.greenville.k12.sc.us/Departments/main.asp?titleid=compodcast
---
Car Rider Arrival and Dismissal Locations 2018-19
Please see the map
HERE
for 2018-19 Car Rider Arrival and Dismissal locations at Bryson Middle School.
---
Donors Choose Projects at Bryson Middle School
Click here to support teachers with Donors Choose projects at our school.
---
Bryson PTSA Remind Sign-up Info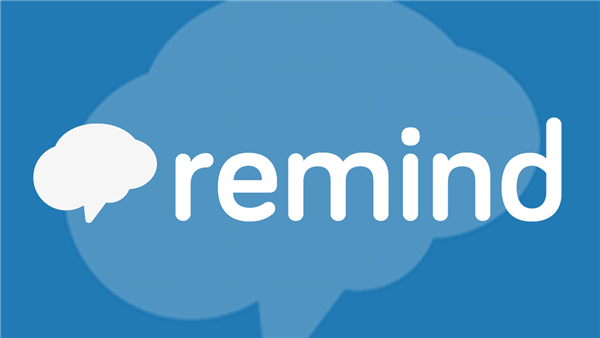 Want to be "in the know" about what is happening with our great Bryson Middle School PTSA? Then don't forget to sign up to receive updates and messages about events, fundraising and how you can get involved via Remind. Click HERE for instructions on how to sign up!
---
Register Now-- Bryson Middle School Extended Day Program
Registration is now open for the Bryson Middle School Extended Day Program.
The program meets from 3:30-6pm each day that school is in session.
Weekly, Half-Week and Daily rates are available.
Program includes light snack, homework time, physical activity and STEAM/Project Based Learning enrichment activities.
See flyer HERE for more information. Download EDP registration form HERE.
---