Announcements
Red Ribbon Week Oct. 24-28th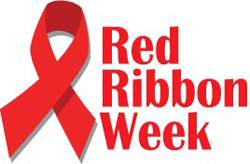 October 24th through October 28th will be Red Ribbon Week. Students are encouraged to participate in the activities to celebrate a drug-free lifestyle. Click here for the details for each day.
---
Orders and money from Make Up Pictures Due Nov. 5th
Please turn in money and orders from "Make Up" pictures by Nov. 5th. Thank you.
---
Guidance Department Parent Survey
The Bryson Middle School Counseling Department welcomes your feedback on the following survey:


Scan the QR code or click HERE for the link.


---
Advocating for Your Child's Success video
Please take a moment to view this video, "Advocating for your Child's Success" produced by Greenville County Schools.
The video can be viewed by clicking on this link: Advocating for your Child's Success video
---
BMS Junior Beta Club
Check out how our Betas are going above and beyond!
BMS Junior Beta Club Website
---
New GCS Volunteer Guidelines
Greenville County Schools, in an effort to ensure the safety of all of our students, is implementing additional security checks for school volunteers. Effective immediately, all volunteers must have an application and clearance before interacting with children in the schools and/or at school events. Volunteers are now identified by two different categories: Level I or Level II. Click here to access the forms. Please see this letter from the principal explaining the new guidelines. Parent Letter-English Parent Letter-Spanish
---
Text Line Information
Are you looking for the latest time-sensitive school-related updates regarding dismissal, pick-up times, field trips, school emergencies, etc.? Join our grade-level Remind text lines. Click on the grade level, and follow the directions.
6th Grade
7th Grade
8th Grade
---