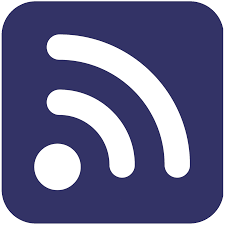 Click here for the Weekly SchoolMessenger Call
Upcoming Events
BOOSTERTHON PLEDGES DUE

Thank you for supporting our Boosterthon fundraiser this year. Now is the time to make sure we complete pledge payments so that we can meet our goal. If you have any questions about how to finalize your payment, please don't hesitate to contact the school or one of our PTA board members. Thanks again.
Guidance Corner

Featured University
The featured university this week is Xavier University a small historically Black college, in New Orleans Louisiana. Students from all backgrounds and all over the US and around the world attend Xavier. A film about Xavier University was made in the 1920's by William E. Harmon a wealthy real estate developer who became interested in the achievements of African Americans during the Harlem Renaissance. In 1922 he established the Harmon Foundation in New York City to recognize those achievements not only in the fine arts, but also in business, education, farming, literature, music, race relations, religious service and science. His hope was that exposing those achievements would break down racial barriers. Xavier continues to do this. If you are interested in small southern schools, Xavier could be a great school for you!


This week's featured career is Forestry Engineer. They manage the overall land quality of forests, parks, rangelands, and other natural resources. They often spend most of their time outdoors in all kinds of weather and conditions. If you haven't explored the forest talk to your parents about going out to Paris Mountain or other forests nearby. If you love being outdoors, this could be an amazing career for you! What cluster is this career in?


Terrific Kid traits for third quarter are being friendly and inclusive. A friendly person is kind and shows an interest in others. An inclusive person makes sure all students are included in groups, when working or playing. No one is left out when we are friendly and inclusive. Be TERRIFIC!
Class Pictures
Class pictures will be on January 31st. Students will need to dress in uniform.
Family Fitness Night
Please join us for Family Fitness Night on Monday, January 23, 2017 from 6:00pm to 7:30pm. Activities will include CrossFit, Zumba, Martial Arts and Yoga.
Help PTA Earn Money For AJW!
You can help PTA earn money for AJW. Click here to learn a few simple ways you can help.
Documents and Forms
Student Enrollment Forms
Visitor and Volunteer Application