Weekly Announcements Slideshow
Upcoming Events
---
Important Documents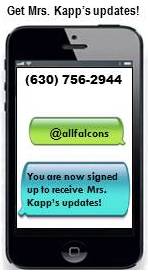 Back to School Newsletter
Please read our Back to School Newsletter for important information. CLICK HERE to view.
2016-2017 Summer Enrollment
Must be Parent/Legal Guardian to enroll student.
At least two documents are REQUIRED for proof of residency (see Enrollment Packet Checklist for approved documents). You will also need an ID, birth certificate, immunizations and last report card.
Sevier Middle School Counseling Department personell will be available on the following days for 2016-2017 enrollment.
Tuesday, June 28 & Thursday, July 7 (8:00 - 3:00pm)
Monday, July 11 & Wednesday, July 13 (8:00 - 3:00pm)
Monday, July 18 - Thursday, July 21 (8:00 - 5:00pm)
Monday, July 25 & Wednesday, July 27 (8:00 - 3:00pm)
Monday, August 1 - Thursday, August 4 (8:00 - 4:30pm)
We WILL NOT be open for enrollment on Thursday, August 11and Friday, August 12 due to our Open House.
Normal office hours will resume on Monday, August 8. (7:30 - 4:00pm M - F.)
CLICK HERE to access the 2016-2017 Enrollment Packet.
Back to School Orientation
Make plans to attend our Back to School Orientation.
6th Grade Orientation will be held Thursday, August 11th from 4:00pm – 6:00pm.
7th & 8th Orientation will be held Friday, August 12th from 3:30pm – 6:00pm.
Meet your teachers, pick up your schedule, make your school picture, and make your school I.D. Add money to your lunch account and buy your P.E. uniform ($25 for a shirt/shorts set, or $15 shirt and $12 shorts sold individually) . 7th graders will complete required vision screening. 7th graders must turn in their Tdap immunization record by School Orientation to receive their schedules. Yearbooks, PTA memberships and spirit gear will also be on sale.
CLICK HERE for School Supply Lists. Please note that only string bags/cinch sacks will be allowed to carry materials between classes if students choose. Any books bags will remain in lockers. Students may bring a device sleeve to protect their chromebooks or laptops. The 6th & 7th grader Dell Chromebook 11 is 12" long, 9" across, and 1" deep. 8th grader Dell 3340 13" laptops are 13" long, 10" across, and 1 1/2" deep.
School starts on August 16 at 8:30am. Classes end at 3:25.
Dress Code Update
Sevier Student Dress Code -- Amended to include this change: Official and unaltered Sevier T-shirts or Spirit-wear or closed-neck Sevier hoodies will be allowed without a collared shirt on ANY day. On game days only, school athletes (MS or HS) may wear their jerseys (with sleeves) without a collar underneath.
D Team Football
Sevier 7th and 8th graders coded for Wade Hampton High School and interested in playing planning D Team football at Wade Hampton High School this year, please visit Coach Klatt's website for important information regarding the upcoming meeting on August 5th. Click HERE for Coach Klatt's website.
School Athletics Update
All Greenville County Schools are now using www.PlanetHS.com for school athletics. This is the method for completing all required athletic forms in order to participate in any school athletic program. Both students and parents will have to create accounts, then link them together in order to finish the forms. There is also an option to receive updates and notices via text and/ or email. CLICK HERE for instructions and to access the complete manual.
Student Athletic Transportation Form
Every athlete that will need transportation from Sevier Middle to Wade Hampton High School must complete and return the Student Athletic Transportation form. This form is required to be turned in no later than the first day of school for fall sports and at least 2 weeks in advance for all other sports. If a student athlete participates in more than one sport, only one form needs to be completed. CLICK HERE for the form.
Volleyball Tryouts
Volleyball Tryouts will be held August 1st -3rd from 3:00 - 5:00. Completed 3 page physical form and a birth certificate are required on first day of tryouts to participate. Summer volleyball camps are encouraged.
Rosetta Stone
Parents who would like to learn English and become more involved in their child's academic achievement now have a free program available. Rosetta Stone Community Solution will provide an opportunity to learn and develop English Language Skills. The program is available on a first come, first serve basis. It is accessible from any internet access point at home, work or on your phone.
If you're interested, please contact your child's ESOL teacher, Mrs. Alicia Haack. She has an access code to share and general login instructions. Contact Mrs. Haack at ahaack@greenville.k12.sc.us. The district has more information at the following GCSD website.
Media Center Announcements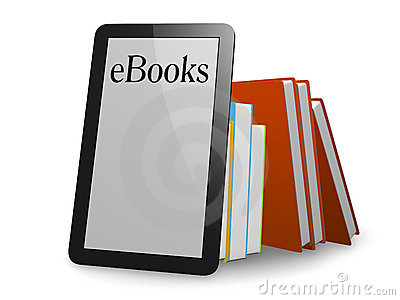 Enjoy our ebooks and audiobooks through Overdrive. This is a District program available to all students and staff. Enter the program through Destiny or through this link: https://greenville.libraryreserve.com. Choose "all Greenville County schools" and then use your district login and password.
SYNC is a free summer audiobook program for teens 13+. Running May 5th - August 17th 2016, SYNC will give away two complete audiobook downloads a week (30 titles) - pairs of high interest titles, based on weekly themes. In 2014, 26 titles were given away over 13 weeks. In 2015, 28 titles were given away over 14 weeks. Visit the website for more details http://www.audiobooksync.com.
Summer Reading Lists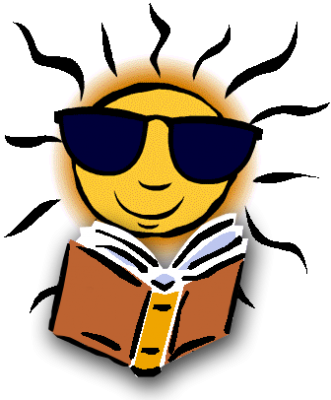 Summer Reading Lists are now available. CLICK HERE for the Middle School Reading list. CLICK HERE for the High School Reading list.