Weekly Announcements Slideshow
Upcoming Events
---
Important Documents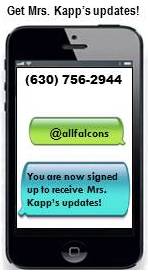 Course Catalogs
Please click on the following links to access student course catalogs.
--GCS District course catalog website
--Sevier MS Rising 6th Grade Course Catalog
--Sevier MS Rising 7th & 8th Grade Course Catalog
--Wade Hapton HS Rising 9th Grade Course Catalog
--Greenville HS Rising 9th Grade Course Catalog
Burke Royster Named Leader to Learn From
Congratulations to Greenville County Schools Superintendent W. Burke Royster, who is named a 2017 Education Week Leader To Learn From. The fifth annual Leaders To Learn From report continues Education Week's practice of focusing on leaders who are working to enact – and inspire – change in our nation's public schools. CLICK HERE for the article.
Greenville Drive Reading All Stars Program


Sevier Middle School students have the opportunity to participate in the Greenville Drive Reading All-Stars Program, a reading incentive program aimed at promoting reading and academic success among youth across the Upstate. Students are challenged to read 400 pages in 4 weeks from February 17 - March 17th. Students who complete the challenge will be honored at the Celebration Game on April 24th. These students will receive free admission, recognition on the DriveVision, access to the pre-game meet the Drive Players event, a chance to throw the First Pitch, a Greenville Drive Reading All-Stars hat or visor, and a free reading level appropriate book for their personal library. ClICK HERE for the information letter. CLICK HERE for the Reading log.
WHHS Insight Night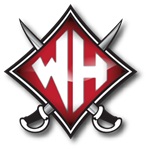 All rising 9th graders planning to attend Wade Hampton High School in 2017-18 are invited to WHHS for an up close look on Thursday March 2nd from 6:30-7:30 in the WHHS auditorium. The event will begin at 6:30 with some brief remarks by Mr. Williams and the Freshman Academy administrator, Mr. Foster. Members from all academic departments will be on hand to answer questions regarding course recommendations and registration. Student Council members will be on hand to provide tours of the building and give some advice on surviving high school. All athletic teams, clubs, and organizations will be on hand to give future Generals a look at all that WHHS has to offer.
Spring Sing
Congratulations to the following students who made the Spring Sing auditions and will be participating in the Greenville County Spring Sing Concert on March 14: Willow Baker, Macie Batson, Bailey Betsill, Jacob Bishop-Pirrone, Erica Bonilla, Amya Bruster, Makayla Collins, Camille Creps, Alexander Espinoza, Rachel Hamby, Francis Hernandez, Danny Ho, Caise Lavallee, Noah Milholin, Hayden Moody, Christy Phan, Lexie Pust, Vicky Pilz, Kayla Ruff, Delaney Shabel, Jahzier Thorne, Kennedy Tillery, Kameron Watson, and Kayla Wood.
WHHS Cheerleading Meeting
There will be a Cheerleading interest meeting Thursday, March 9, 6:30 p.m. WHHS P.E. Classroom. Anyone interested in trying out for Football spirit, Competitive, or Basketball spirit are urged to attend. For more information go to the following website. wadehamptoncheer.blogspot.com
ESOL Assessment
ACCESS for ELLs (Assessing Comprehension and Communication in English State-to-State for English Language Learners) is a secure large-scale English language proficiency assessment given to Kindergarten through 12th graders who have been identified as English language learners (ELLs). It is given annually by The World-Class Instructional Design and Assessment (WIDA) Consortium member states to monitor students' progress in acquiring academic English. This WIDA test will be administered to ESOL students at Sevier Middle School who have not yet tested proficient in English. The testing window at Sevier Middle School is to commence February 4 and goes through March 24th. This year's ESOL students' listening, reading, writing and speaking will be assessed using this new WIDA online assessment. The Sevier Middle School ESOL students will start WIDA testing on February 28, 2017 and will continue testing until all testing domains have been completed. Please have your students come to school and bring their computers fully charged.
GC Middle School Boys Basketball Champions
Congratulations to our boys basketball team for defeating Hughes Academy at the championship game of the playoffs. They have earned the title of Greenville County Middle School Boys Basketball Champions, capping off their undefeated season!
ARMES Program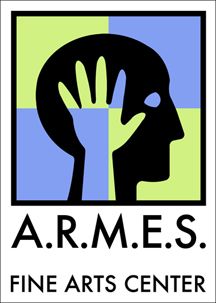 ARMES (Arts reaching Middle and Elementary Schools), is a tuition-free program for gifted and talented students in 3rd- 8th grades who live in Greenville County. Classes in Drama, Dance, Strings, and Visual Arts are offered after school, twice a week during the school year. All ARMES classes are held at the Fine Arts Center. If you are interested in more information, please visit their website www.armesprogram.com. If you are interested in nominating your child, please complete the online process between February 1st and April 5th, 2017. No nominations will be accepted after the closing date.
School Athletics & PlanetHS
All Greenville County Schools are now using www.PlanetHS.com for school athletics. This is the method for completing all required athletic forms in order to participate in any school athletic program. Both students and parents will have to create accounts, then link them together in order to finish the forms. Students must use their student email to create their account (ex.: jdoe5432@greenvilleschools.us). CLICK HERE for instructions and to access the complete manual.
Sevier Hat Days
Students who purchased official Sevier ball caps may wear these on the 2nd and 4th Wednesday of the month from January 25 through May 10. There is a limited supply of ball caps available for purchase for $20 each.
Sexual Education Preview & Opt-Out forms
As part of the Greenville County Schools Health Education Curriculum, students taking PE/Health Education at Sevier will take part in an age appropriate, abstinence based Sexuality Education Course. Students may be excluded from the sexuality education component of the Health Education Program if the curriculum conflicts with the family's beliefs. Prior to instruction, schools mail parents information regarding the opportunity to preview all sexuality education instructional materials, and the parent's right to exempt his/her child from any portion or the entire unit. Sevier will have its Sexuality Education materials on display from 1/23/17 - 2/4/17 . Opt-Out forms have been mailed home. CLICK HERE for a copy or visit the front office for an extra copy. Parents wishing to exempt their child from the Sexuality Education Course must complete the Opt-out form and deliver it to the front office in person. Students may not turn in Opt-Out forms. Second semester classes will be held from 2/6/17 - 2/17/17 for boys and from 2/21/17 - 3/3/17 for girls.
Report Bullying
Students are encouraged to report any instances of bullying, whether they are the target of bullying or a bystander. Please CLICK HERE to report a bullying incident.
School Volunteer Procedure
Greenville County Schools (GCS), in an effort to ensure the safety of all of our students, is implementing additional security checks for school volunteers. Effective immediately, all volunteers must submit an application to the school and receive clearance from the district before interacting with children in the school or chaperoning any school field trip. Volunteers are now identified by two different categories: Level I or Level II. Please review the details from the district website HERE and submit your volunteer applications to Sevier's front office.
One to One Device Requirements
Before purchasing device insurance to allow a student to take their device home, parents must watch the following One-to-One Device Orientation video and complete the online form. Staff will verify prior to accepting payment. This is a one-time fee. Those who have already paid the $25 premium will not have to pay a second time.

View the following instructional video. (CLICK HERE to view)
Complete the online form (CLICK HERE to access)
Print and complete the 1 to 1 Device Agreement to have ready to turn in with payment. (CLICK HERE to access)
Yearbook on Sale

Yearbooks are are on sale for $35, the lowest price of the year. Prices will increase as the school year continues. The option for personalization is $5 extra and icons may be added to personalization for $3.00 per icon. This option will end February 24th.Turn in order forms and payments to the front office or order online. CLICK HERE for an order form. CLICK HERE to order online.
Anyone purchasing a yearbook by Friday, February 10th will be entered in a drawing for prizes: gift cards, full fly cards, and other prizes.
PTA Business Sponsors


Thank you to the following businesses for their sponsorship: Vision Screenprinting & Graphics, Sharp Business Systems, Sliced Tomato Productions, Hunt Orthodontics, Pro Pitch Hit Run, Mathnasium of Greenville-Taylors, Craft Stove Store, Beauty for Ashes Counseling, Atticus Creative, ProCore Pest Control, Summers Orthodontics, Professional Engineering Associates, Wings on the Run, House of Raeford Farms, Play It Again Sports, The Original Harvey's Family Restaurant, Babb Professional Painting, SuperCuts, Mark Thoennes Builders & Stina Thoennes Realtor, Money Mailer, Cross Mechanical, Tipsy, Taco, Fox Fire, and the Calder Brothers Corporation. A special thanks goes to Vision Screenprinting and Graphics who are creating the sponsor banners that will be displayed on our fence. CLICK HERE to view our sponsors page.