Weekly Announcements Slideshow
Upcoming Events
---
Important Documents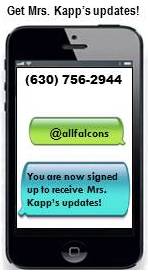 Red Ribbon Week
Participate in Red Ribbon Week! There will be daily themes, activities and trivia contests. Remember that dress code applies. Pay close attention to Costume guidelines for Friday's Character Day. All guidelines must be followed.
Monday: Declare Freedom from Drugs: Wear Red, White & Blue
Tuesday: Lobby to Stay in the Game "Be Drug Free" : Wear Sports Paraphernalia
Wednesday: Vote to be Drug Free and Wear Red
Thursday: Elect to be a "Jeanius" : Wear Falcon Blue or Sevier Shirts and Jeans
Friday: Show Your Character and "Be Drug Free"- Dress as Literary Character or Grade Level Word or Concept
COSTUME GUIDELINES
On Oct. 28, students in every grade level are permitted to dress to represent a literary character or a grade level word or concept. (Ex: covert, automation, Juliet (fr. Shakespeare)...) Event is free.
NO ghoulish or witches/monster, violence-focused attire/costume.
Attire must not be distracting or disruptive.
A label naming your character or word must be displayed on the costume.
No masks, excessive makeup, or look-alike weapons are allowed.
Collar is not required — modesty IS required.
If in doubt about the appropriateness of any attire, DON"T wear it.
Falcon Anglers Club Sponsors Needed
The Falcon Anglers Fishing Club is currently seeking sponsors. Businesses that contribute $50 or more will have their logo displayed on the back of our angler's fishing jerseys, worn at all fishing tournaments and group fishing outings. All donations are tax deductible. Individuals that would like to donate without sponsorship are also welcome. CLICK HERE for more information.
Volunteers Needed
We have volunteer opportunities for the following events. Your support and involvement is appreciated.
Volunteers are needed Monday during lunch shift to assist in Red Ribbon Week activities. Please CLICK HERE to learn more and sign up.
Our 7th & 8th Grade Mixer is scheduled for Friday, October 28. Volunteers are needed to sell tickets during lunch Wednesday - Friday, donate needed items, and help at the Mixer. Please CLICK HERE to learn more and sign up.
7th & 8th Grade Mixer
The 7th & 8th Fall Mixer will be held Friday, October 28, from 3:30pm - 5:30pm. There will be a DJ, games, activities, and $1 concessions. Art students will have their "haunted house" visual art work on display for judging, and those students that participate in Red Ribbon Week's Character Day will be able to participate in a costume contest with prizes given. Permission forms will go out on Tuesday. Tickets will be on sale for $5 during lunch Wednesday - Friday. Volunteers are needed to donate items and work ticket sales and during the mixer. Click HERE to learn more and sign up.
ACE Award Nominations

The ACE Awards (Advocates for Character and Education) is an annual banquet honoring 70 male and female students in grades 8 and 12 from each of the 35 Greenville County middle and high schools. This award is designed to recognize true "unsung heroes" who all too often are not recognized for their accomplishments. Nominations are open now through January 31, 2017 at www.coaches4character.com/ace-awards. Nominate and honor Sevier middle school 8th grade students!
Fuss Free Fundraiser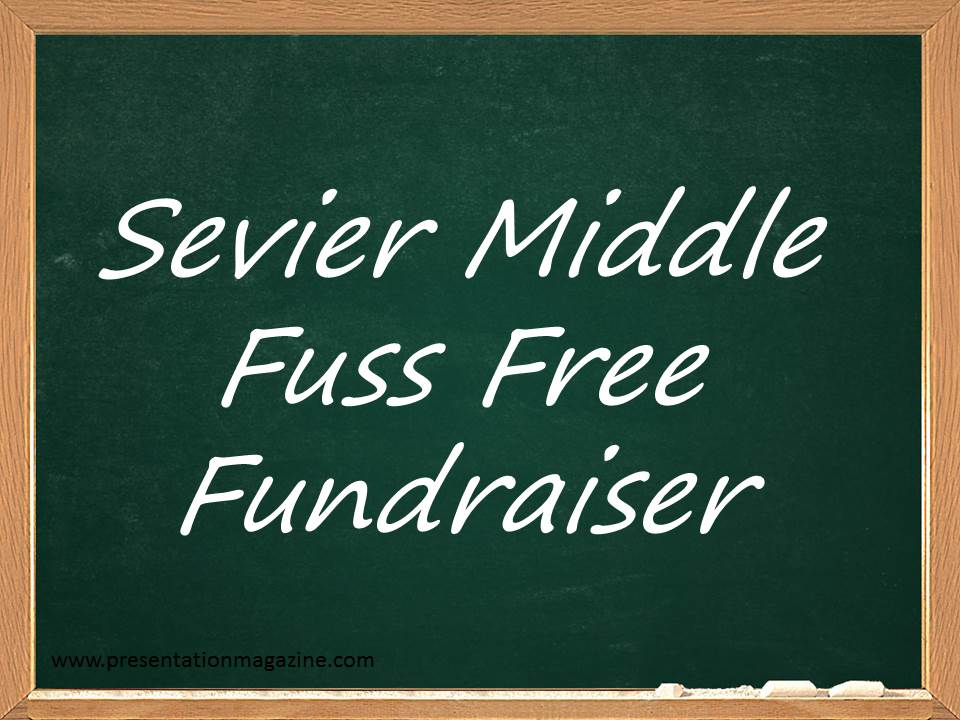 We would like to thank the PTA for providing Ice Cream to our students and staff, in celebration of reaching our $5,000 benchmark goal for our Fuss Free Fundraiser. We have raised $6,900 from business sponsorships and Sevier family donations. We are only $3,100 short of meeting our $10,000 goal. As we are quickly approaching our October 31st deadline, we continue to welcome all donations. We will have a grade level competition with the winning grade level receiving extra wellness time. CLICK HERE for a Fuss Free Fundraiser form. Businesses may CLICK HERE for a sponosorship form.
Report Bullying
Students are encouraged to report any instances of bullying, whether they are the target of bullying or a bystander. Please CLICK HERE to report a bullying incident.
8th Grade Washington DC Trip
Please CLICK HERE to access information regarding the 8th Grade Washington DC trip scheduled for March 8 - 11, 2017. Please make note that the first $100 payment due date has been extended to October 25th.
2016 Veterans Day Ceremony
Please join us for our 20th annual Veteran's Day Ceremony on Friday, November 11, beginning at 10:00 a.m. The Veterans Day ceremony at Sevier is very special – unique to Sevier as we attend school each day on the grounds of the World War I Army facility – Camp Sevier. We will honor all veterans and active military, beginning the day with speakers in each classroom. ALL members of the community are invited to attend this extraordinary event. We guarantee you will leave with an overwhelming feeling of pride in our country and your school! Any veteran who is willing to share a story or two with small groups of students needs to be at school at approximately 8:20am. Special seating will be available for all veterans. Please call the school if you are willing to speak with a student group or need special accommodations (355-8200). Students and parents, please CLICK HERE to print out a copy of the invitation letter to give to your family or friends that are veterans that may be interested in attending.
Wall of Honor Submissions
Sevier proudly displays a Wall of Honor that names people who have been identified by Sevier Middle School students, faculty, and friends as individuals who have served in any branch of the military at any time. The information has been accumulated since the first Return to Camp Sevier event, observed on November 11, 1996. Each year, as new students and faculty arrive at Sevier, the list grows longer. CLICK HERE to print out a submission form to have your loved one's name placed on our Wall of Honor. We will include the name(s) you supply on the updated list. Please understand that we can only list what we can read, so it is very importatant that all information you provide is spelled correctly and legibly.
Volunteers and Items Needed
PTA is hosting a luncheon after the ceremony for our Veterans and are in need of volunteers willing to donate food items or their time to make this event possible. Volunteer sign-ups will be posted soon.
Basketball Tryouts
Basketball Tryouts begin October 31. Students must have a completed physical and birth certificates in hand to tryout. Only physicals taken after April 1, 2016 are accepted.
Basketball Tryouts: GIRLS– Oct. 31 (4:00- 5:40); Nov.1-3 (5:40-7:20)
Boys Basketball Tryouts: Oct. 31 (5:40-7:20); Nov.1-3 (4:00-5:40)
Those students interested in trying out for basketball need to go to
PlanetHS.com
and submit the required athletic forms in order to participate. Go on PlanetHS.com and create an account. Both student and parent must create an account and link them in order to fill out all the necessary forms. See Sevier website.
Parent Contact Information
Parents, CLICK HERE to take a moment to submit your contact information if you did not have the opportunity to do so at Open House. Please check "Yes" to the PTA contact information option to receive information regarding volunteer opportunities and PTA updates.
School Volunteer Procedure
Greenville County Schools (GCS), in an effort to ensure the safety of all of our students, is implementing additional security checks for school volunteers. Effective immediately, all volunteers must submit an application to the school and receive clearance from the district before interacting with children in the school or chaperoning any school field trip. Volunteers are now identified by two different categories: Level I or Level II. Please review the details from the district website HERE and submit your volunteer applications to Sevier's front office.
Join the Chess Club


Chess Club will hold a Parent Informational meeting Thursday, October 20, at 3:45pm in the cafeteria. Students interested in joining the Chess Club should complete the attached permission form. Forms may be returned to Mrs. Haack before, during or after the meeting. CLICK HERE for a permission form with details. Students who are unable to attend the meeting are still welcome to join. See Mrs. Haack in Rm 202.
One to One Device Requirements
Before purchasing device insurance to allow a student to take their device home, parents must watch the following One-to-One Device Orientation video and complete the online form. Staff will verify prior to accepting payment. This is a one-time fee. Those who have already paid the $25 premium will not have to pay a second time.

View the following instructional video. (CLICK HERE to view)
Complete the online form (CLICK HERE to access)
Print and complete the 1 to 1 Device Agreement to have ready to turn in with payment. (CLICK HERE to access)
School Athletics & PlanetHS
All Greenville County Schools are now using www.PlanetHS.com for school athletics. This is the method for completing all required athletic forms in order to participate in any school athletic program. Both students and parents will have to create accounts, then link them together in order to finish the forms. There is also an option to receive updates and notices via text and/ or email. CLICK HERE for instructions and to access the complete manual.
Yearbook on Sale

Yearbooks are are on sale for $35, the lowest price of the year. Prices will increase as the school year continues. The option for personalization is $5 extra and icons may be added to personalization for $3.00 per icon. Turn in order forms and payments to the front office or order online. CLICK HERE for an order form. CLICK HERE to order online.
Enrichment Program
Our Enrichment program begins September 23rd and is held 18 Friday mornings during the school year. Please CLICK HERE for details.
PTA Business Sponsors


Thank you to the following businesses for their sponsorship: Vision Screenprinting & Graphics, Sharp Business Systems, Sliced Tomato Productions, Hunt Orthodontics, Pro Pitch Hit Run, Mathnasium of Greenville-Taylors, Craft Stove Store, Beauty for Ashes Counseling, Atticus Creative, ProCore Pest Control, Summers Orthodontics, Professional Engineering Associates, Wings on the Run, House of Raeford Farms, Play It Again Sports, The Original Harvey's Family Restaurant, Babb Professional Painting, Mark Thoennes Builders & Stina Thoennes Realtor, and the Calder Brothers Corporation. A special thanks goes to Vision Screenprinting and Graphics who are creating the sponsor banners that will be displayed on our fence. CLICK HERE to view our sponsors.