Weekly Announcements Slideshow
Upcoming Events
---
Important Documents & Links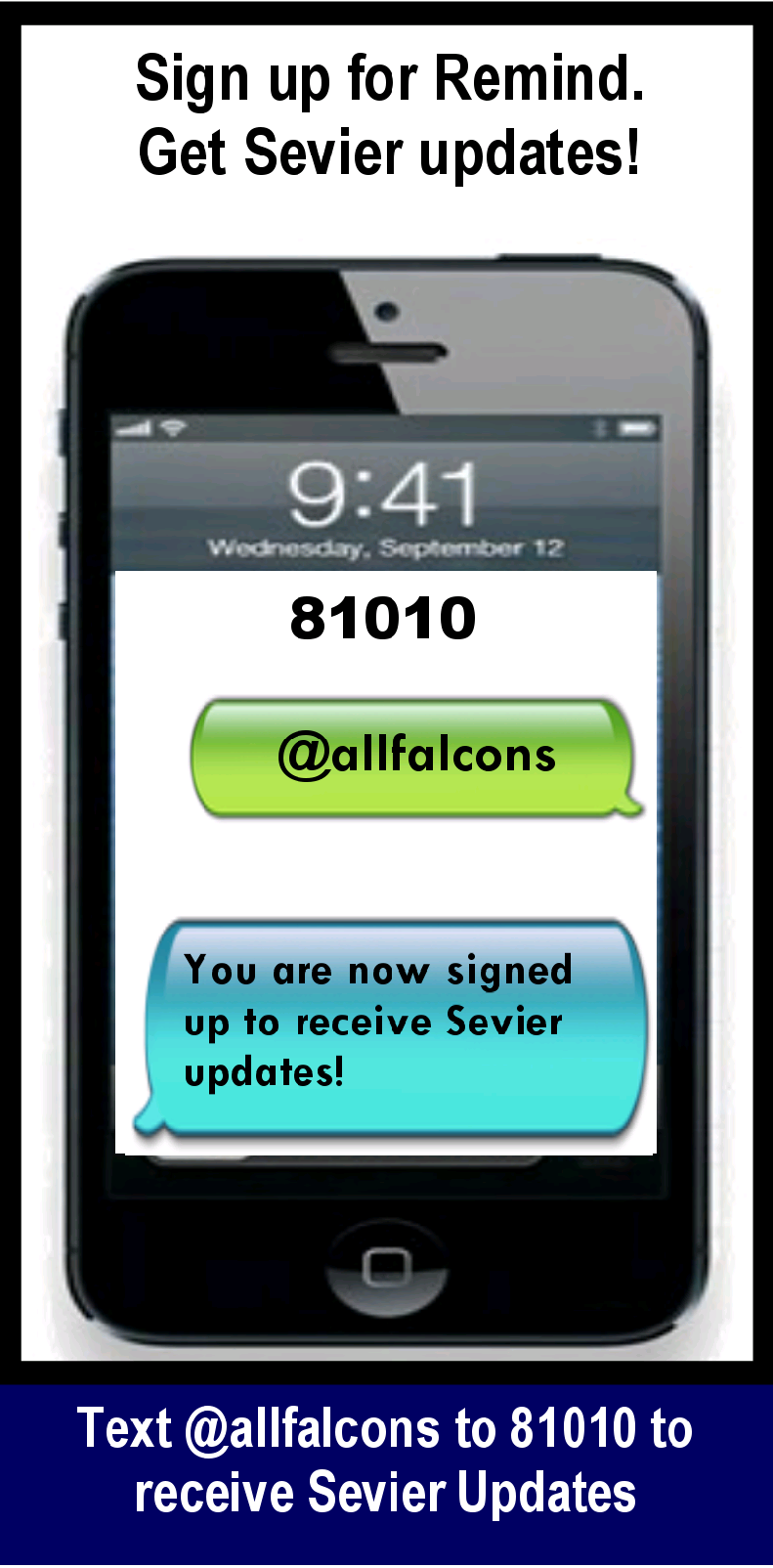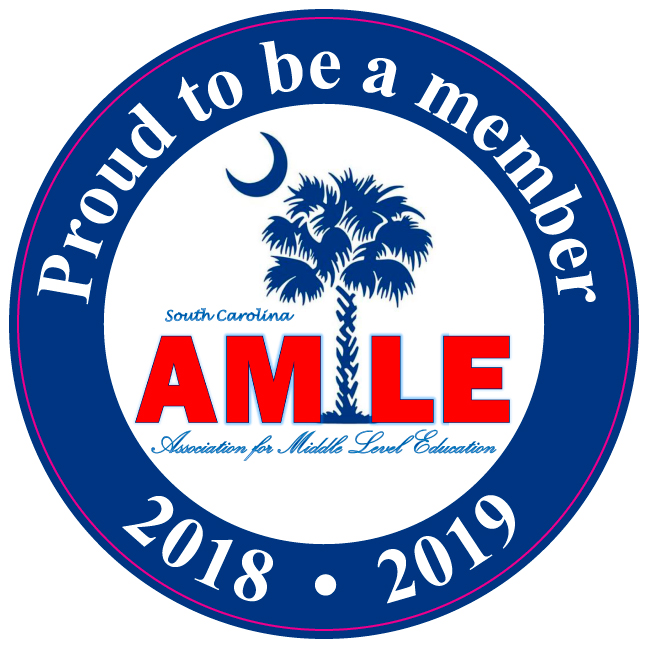 Announcements
3/25 Girls Soccer Game Rescheduled for 3/26

The girls soccer game scheduled for March 25th at Lakeview has been rescheduled for Tueasday, March 26th. The games begins at 5:30pm and admission is $3. Please adhere to the GCS District Clear Bag Policy for sporting events.
Spring Sports Remind

Stay informed with spring sports updates by joining Sevier Spring Sports Remind. Sevier families that have athletes in Spring Sports are strongly encouraged to take advantage of this communication tool. To begin receiving spring sports remind text messages, text to 81010 and use the message @springsms
To receive spring sports remind emails, send a blank email (from the email account to check most frequently) addressed to
springsms@mail.remind.com
(no subject line needed).
WHHS Football Information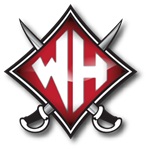 Please review the attached
Wade Hampton HS Football Flyer
provided by WHHS's new Head Football Coach Travis Miller. The flyer contains information regarding spring and summer works, requirements for participation, and contact information.
Greenville Tech Summer Camp

Adventure Tech summer camps will run from June 3 - August 1, 2019. Pre-teens and young teens in Greenville County can explore career pathways at Greenville Technical College this summer. In addition to STEM and Culinary camps, this year GTC is adding game development, coding, drones, veterinary medicine and much more! Rising 6th through 8th graders are invited to explore these fun, hands-on learning experiences taught by leaders in the field.
State Report Card Summary

An Important Message From Mr. Maguire

Recent media reports have highlighted the dangers of teens using e-cigarettes, specifically Juuls, and the growing number of teens experimenting with them. I have put together a brief report on these devices, their impact on teens, and how we plan to address this trend at Sevier. Please review the report so you can partner with us to prevent this from becoming an issue in our community. Thank you.
Safety Announcement
Return to School After Illness Guidelines

The Medical Health Services of Greenville County Schools would like to remind parents, in an effort to decrease the spread of contagious illness, to please follow the attached
guidelines
that allow a student to return to school after an illness.
Receive GCS Emergency Text Messages

In an effort to better communicate with parents during times of emergency, the GCS Communications Department has implemented a text messaging system that will text a student's primary contact phone number. Parents that currently have a landline listed as their "Primary Contact Phone" and wish to receive texts about school cancellations or other emergency schedule changes must complete the attached
Change in Phone Number form
. We also have a
Spanish Change in Phone Number Form
available. Parents who already list a cellular phone as their primary contact will not need to take action to receive this service.
Rosetta Stone

There is a new program available to parents who would like to learn English and become more involved in their child's academic achievement. The program is free to parents and is on a first come first serve basis. Rosetta Stone® Community Solution for K-12 is a program available to the parents of our English Language Learners.
This program will provide the parents of our English Language Learners with an opportunity to learn and develop their English Language skills. It will also enable parents to increase their engagement in their child's school and contribute to improving their child's educational achievement. The online lessons from Rosetta Stone® Community Solution for K-12 allow parents to use this program at home, work, on their phone, or anywhere they have access to the internet.
If you would like to have access to this program, please contact our ESOL teacher, Caroline Fernandez by email at
efernandez@greenville.k12.sc.us
or call 355-8226. Mrs. Fernandez will be able to provide you with a code to access the program and share general log-in instructions. For more information regarding Rosetta Stone, please visit
GCSD Rosetta Stone webpage
.
One to One Device Procedure

Before students may take home the device, parents are asked to review the One to One Device Student Handbook, sign the user agreement, and pay the annual $25 Device Fee.
Students whose devices need repair must have a parent complete the attached Device Repair Form. Students will then turn in their form and device to the Media Center.
Students who are having trouble accessing the internet with their school device when using their home WiFi should review the attached authentication process document for troubleshooting.
GCS Clear Bag & Search Policy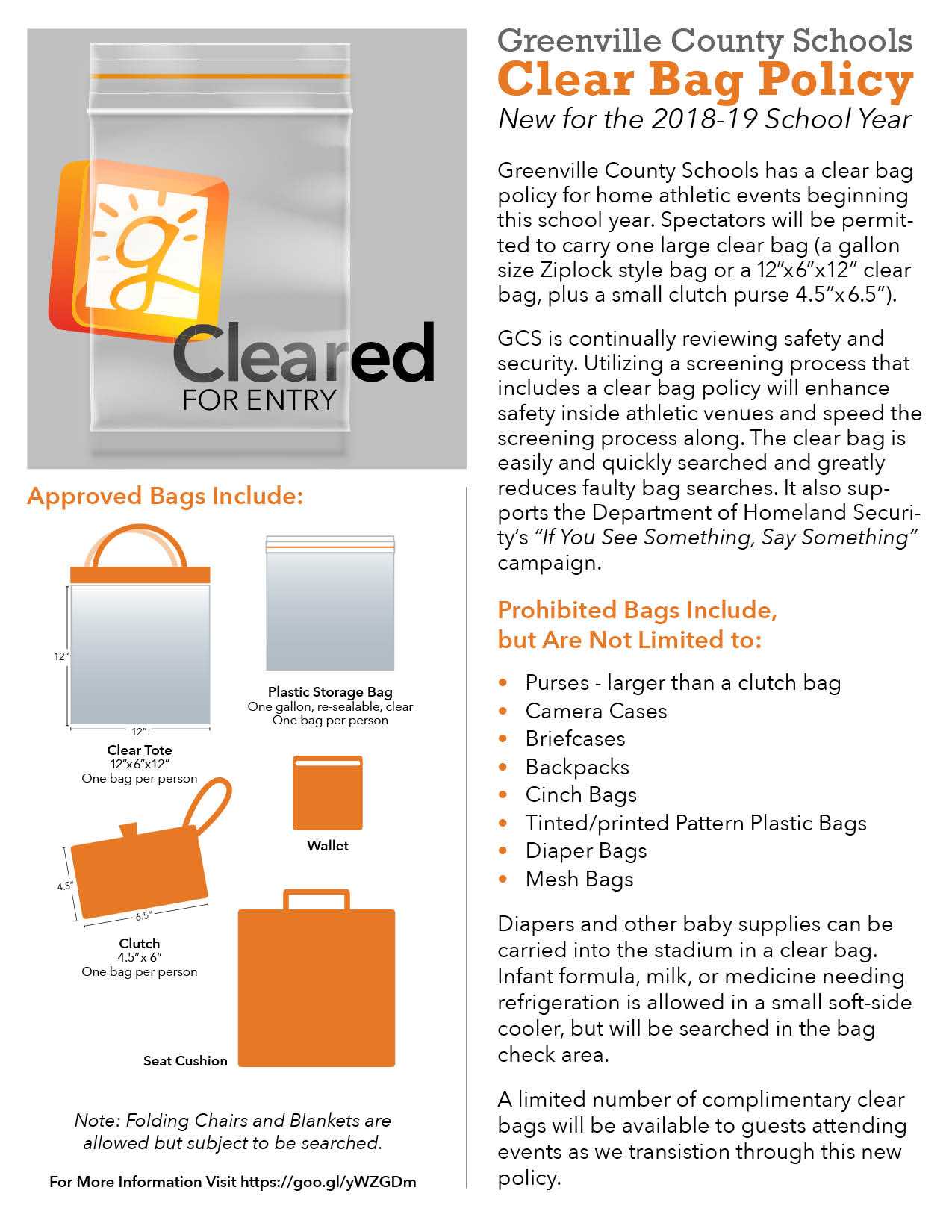 Beginning with the opening of the 2018-19 athletic season, Greenville County Schools is instituting a clear bag policy for all athletic venues. This means spectators prohibited from entering athletic venues with camera cases, briefcases, backpacks, cinch bags, large purses, and similar items. Approved bags include clear, gallon-sized zip storage bags, clear totes (12"x 6"x 12") and small purses. Folding chairs and blankets will be allowed, but are subject to search. For more information, visit the GCS Clear Bag announcement link.