Quick Links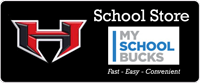 Quick Teacher Links
Announcements
Character Word of the Week
Forgiveness - Clearing the record of those who have wronged me and not holding a grudge
"The weak can never forgive. Forgiveness is the attribute of the strong." ~ Mahatma Gandhi
Daily Announcements
Please click on the following link for the Daily Announcements.
Guidance Information
Curriculum Night - Class of 2021
Curriculum Night - Upperclassmen
ACT Testing Schedule
ACT Precode Schedule 2/21/2017
ACT Students Testing Schedule 2/28/2017
Students NOT Testing Schedule 2/28/2017
Virtual College Visit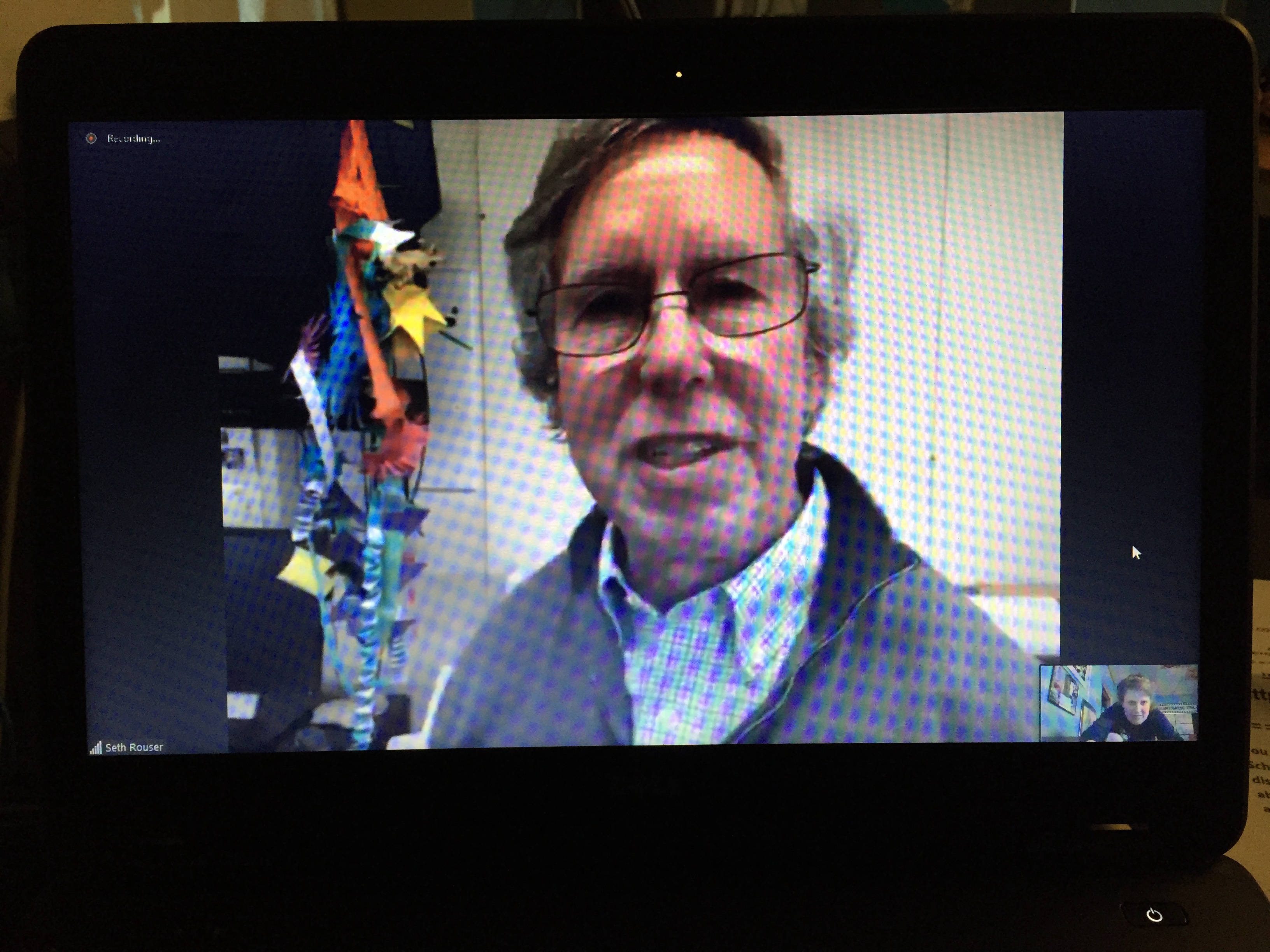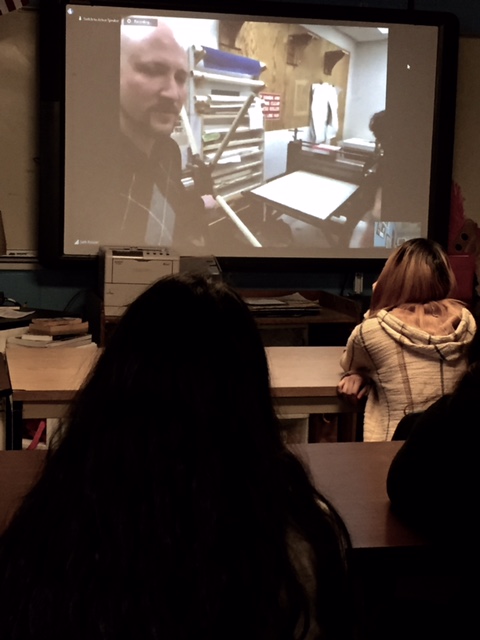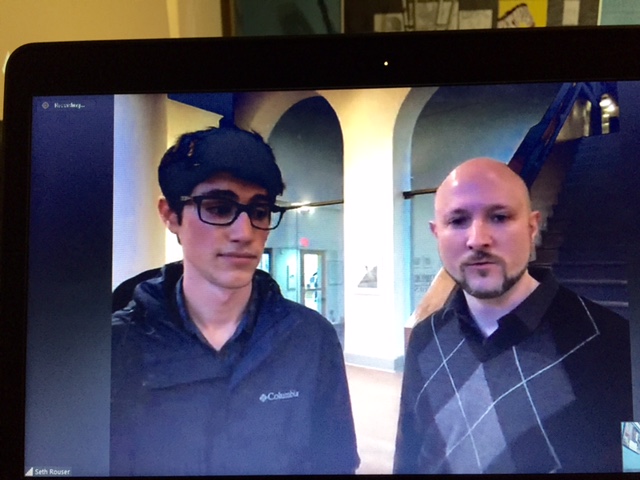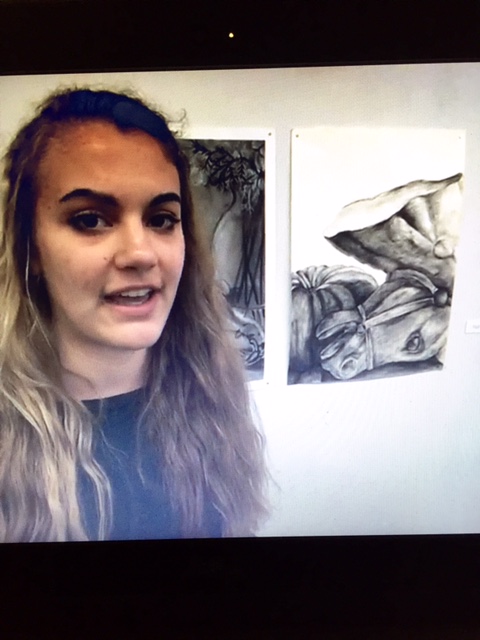 On February 10, 2017, several students participated in Hillcrest's first virtual college visit. HHS Art instructor, Eva Esrum, reached out to her former student, Winthrop University Assistant Professor of Art, Seth Rouser, to form a collaboration through a Zoom video conference call. One of the goals was to make a college visit possible and free for all of her students and anyone in the District who would like to join in. Winthrop University's Fine Arts Department prepared a quality presentation which included nine professors and a number of present and former Winthrop art students. They spoke about departments within the visual arts and careers that pertain to them. Seth served as host and tour guide as students were taken through studios, classrooms and the Winthrop Galleries. The last part of the presentation included a former Winthrop student speaking about his new job working in the gallery and several current Foundations students speaking about their art on display. Upon the conclusion of the presentation, HHS students in attendance agreed that the video conference call was interesting and helpful.
Class of 2017 Senior Hall of Fame
These student were chosen by the faculty as the seniors who are well-rounded, diligent in academics, eager to participate in extra-curricular activities, and strong in character. They will be featured in the senior section of the yearbook as shining examples of outstanding Rams.
Congratulations to Maggie Fowler, Erin McDowell, Amari Houston, Elizabeth Vera, Colby Patton, Gustavo Martinez-Salas, Katie Mader, Wright Garrett, Noah Calvert, Parker Bentley, Reeves Willis, and Samantha Madak!
Spirit Week
Thank you for all of the hard work and support from everyone! Congratulations on a job well done!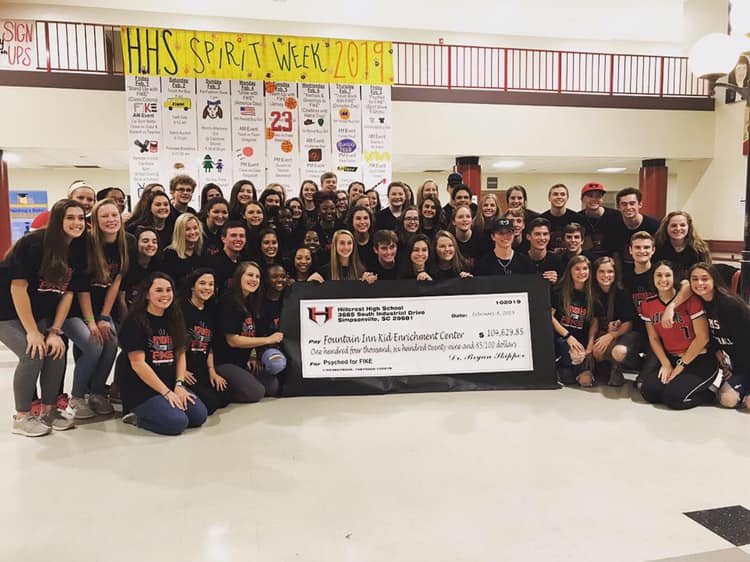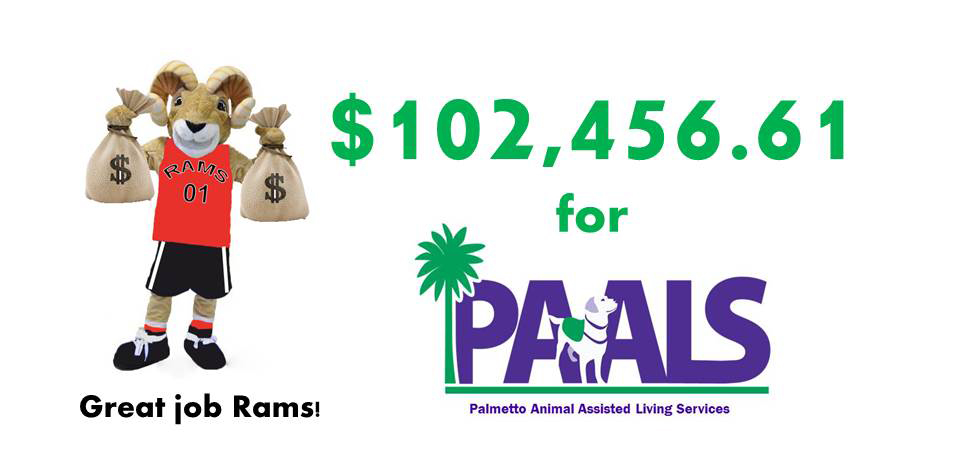 Greenville Tech Placement Test
Please sign up to take the placement test if you are a 10th or 11th grade student interested in Early College or a 12th grade student interested in attending Greenville Tech following graduation.
10th and 11th Grade:
February 10th @ 8:45 in Media Center:
Sophomores and Juniors click here to sign up!
Deadline to sign up is Feb. 7th!
12th Grade:
March 13th in HHS Auditorium:
Seniors click here to sign up!
Deadline to sign up is March 6th!
2017 Yearbook