Quick Links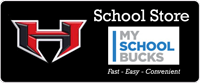 Quick Teacher Links
Announcements
Character Word of the Week
Boldness - Confidence to say or do what is true, right and just
"Whatever you can do, or dream you can, begin it. Boldness has genius, power and magic in it." ~ W.H. Murray
Daily Announcements
Please click on the following link for the Daily Announcements.
Proaxis Art Challenge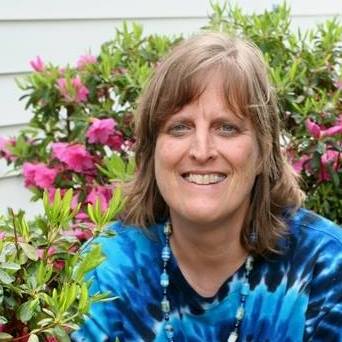 Ms. Esrum wrote an article about the project, The 2015 Proaxis Art Challenge, and submitted it to Arts & Activities magazine last year. The article is called, "Partnering: Creative Career Exploration." It has been published in their October 2016 issue which can be accessed at this link. To read the magazine article, please click here.
Arts & Activities is the nation's leading Art Education magazine. It is used as a text in college Art Education programs. The magazine has been in business for 84 years. Hard copies of the October issue will not be available until the end of the month.

Congratulations to Ms. Esrum!
Senior Portraits
Any senior who did not have senior pictures made at school may schedule an appointment at Images by Piedmont Portraits.
206 N. Poinsett Highway
Travelers Rest, SC 29690
Phone: 864-834-4261
Dates: Saturday, October 1st and Saturday, October 8th
Times: 10 a.m. to 2 p.m.
Reflections
National PTA Reflections is America's oldest and largest arts education program of its kind. The program was developed in 1969 by Colorado's PTA President Mary Lou Anderson to encourage students to explore their talents and express themselves. Since then, the Reflections Arts Program has inspired millions of students to reflect on a specific theme and create original artwork. Each year, students in Grades Pre-K through 12 are recognized for bringing the theme to life through Film Production, Dance Choreography, Literature, Music Composition, Photography, and Visual Arts.
Last Year Hillcrest had 42 entries! One of our visual art entries actually went to state and won in her category. The deadline for entry is October 12.
The rules and entry forms for students for each medium of art are found with the link below. Entry forms will be in the office starting next Tuesday 9/12.
Reflections Poster Summary of Rules General Rules Student Entry Form
Literature Visual Arts Music Photography
If you have any questions please contact Annette Heffner the Reflections Chairperson for Hillcrest High School at annheff@charter.net.
College Application Day
College Application Day will be October 19, 2016 (Seniors Only). Seniors must sign up to attend the October 19, 2016 College Application Day in the Media Center. Counselors & College Representatives will be available to assist Seniors with completing Admissions Applications. Some schools will offer fee waivers during this event. Click here to sign up for this event. Deadline to sign up is October 12th.
ASVAB
ASVAB will be October 19, 2016 (All Juniors / Seniors Considering Military Enlistment). ASVAB is a free Career Planning Program providing individualized Aptitude Assessment, Career Planning Tools, & Career-Interest Alignments (both military & civilian). ASVAB is required for military enlistment eligibility and military occupation eligibility. All Juniors will participate. Seniors who wish to participate must register before September 27, 2016 in the School Counselors' Office.​
PSAT Information
Event: PSAT
Location: Hillcrest High School
Date: Wednesday, October 19, 2016
Time: 8:45am-12:15pm
Registration Fee: $15 (for anyone who is not a 10th grader at Hillcrest High School)
Registration Dates: September 12-21, 2016 (School Counselors' Offices)
Yearbook Ad Design




To design your ad and order at Hillcrest High, click here.
New Guidelines for School Volunteers
Greenville County Schools (GCS), in an effort to ensure the safety of all of our students, is implementing additional security checks for school volunteers. Effective immediately, all volunteers must have an application and clearance before interacting with children in the schools and/or at school events.
Click on link to review the details.
Comprehensive Health Education/ Sexual Health and Responsibility Calendar
The dates for Comprehensive Health Education/ Sexual Health and Responsibility at Hillcrest High School are as follows:
Parent Preview: September 6-12
Instruction: September 13 - October 3