Dynamic Duo - Teenage MN Turtles
Dynamic Duo
Clinton aka Mrs. McConnell and Trump aka Ms. Edwards
Ping Pong Tournament
Student Buyout to view Ping Pong Tournament
Math Teachers Make Their Mark with Color
Mermaid Man and Barnacle Boy aka Ms. Snyder, Ms. Johnson
National Art Honor Society and Art Club Students
Quicklinks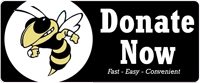 Announcements
Tiger Burn
The annual Tiger Burn for Greer/Blue Ridge game is Thursday night at Dooley Field 6pm. Cookout is $6. Come out and watch the Tiger Burn! Art students created a wonderful Bubba to burn!
Teen Read Week
Teen Read Week™ Win prizes -such as a selfie stick, or ear buds, by answering the daily trivia questions. If you have overdue fines, you can read your fines away! 15 minutes = $1.50 in fines, max of 60 minutes - $6. Students can come in and read in the library or advisory during the week and have supervising teacher initial that students have read. Take a "Book Shelfie" a selfie with a book and submit to library to create a display of all our readers. Join the Book Swap on Friday, November 2 at 8 am. Students can bring in any number of appropriate paperback books starting now and exchange them for books others have brought in. See library staff or media center webpage for more information.
College Application Day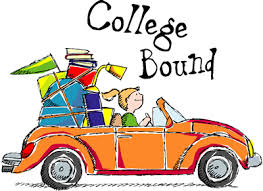 Greer High School's College Application Day will be held on Friday, October 28th. Representatives from several colleges, the military, and other volunteers will be here on College Application Day to help seniors work on an application in the Media Center. Several colleges will waive their application fee for students who participate including Coastal Carolina, College of Charleston, Converse College, Columbia College, Greenville Tech, Newberry College, Spartanburg Methodist College, Winthrop University and possibly others. Students who participate will also receive a goodie bag and will be entered into a drawing for a door prize.
Spirit Week Campaign
This week's Spirit Week fund raiser is for the Greer Community Ministries. Greer Community Ministries' mission statement is "No elderly, homebound or disadvantaged person in the Greater Greer area will go hungry." If you would like to contribute to this campaign, you may use the Donate Now button on the left side of the web page.
Golf Tournament Fundraiser for Baseball Field

GHS Baseball Team will sponsor a Golf Tournament Fundraiser. The tournament is Friday, November 4, 2016. There are several sponsor opportunities including Hole Sponsorships and Tournament Banner Recognition. All proceeds will go towards laser grading the infield playing surface. Contact Matt Landreth 355-5786 for more information.
Spirit Week Activities Announced


The week of October 24-28 is the annual Spirit Week. There are many exciting activities and ways that you can show your Jacket Pride including Pajama Day, Ping Pong Tournaments, the Big Game against Blue Ridge, and a Sadie Hawkins Dance. See page for all the details.