Miss LeFlambeau 2017 Emma Kate Rhymer
Students of the Month
Sophomores Visit Bonds Career Center
Sophomores Visit Bonds Career Center
Sophomores Visit Bonds Career Center
Sophomores Visit Bonds Career Center
Sophomores Visit Bonds Career Center
Sophomores Visit Bonds Career Center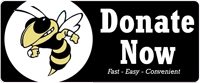 Announcements
Congratulations to Superintendent Royster

Greenville County Schools Superintendent W. Burke Royster is one of 14 district leaders from across the nation to be named a 2017 Education Week Leader To Learn From in a report released online and in print. The fifth annual Leaders To Learn From report continues Education Week's practice of focusing on leaders who are working to enact – and inspire – change in our nation's public schools. Please see the district website for the entire article.
Students show School Bus Drivers Love
Over 30 Greer High School students, faculty and staff arrived early to school Tuesday morning to paint and show their appreciation to the district's bus drivers during the district's "Love the Bus" campaign. View story from Greer Hive Times. Channel 7 WSPA interviewed Greer High School Principal Justin Ludley on the importance for the event. Our students did a fabulous job painting the bus. Art teacher: Allison Duncan Check out these videos of WSPA's visit to GHS Tuesday morning.

Freshmen Students of the Month
Congratulations to the following students who are our Freshmen Students of the Month. These students were recognized by their teachers for their scholastic efforts,good citizenship and positive attitudes. Micaiah Corbitt,Shikerria Foster, Damaris Garcia and Alia Geesey
"GreerMade" Video
Please check out the video "GreerMade" located under the Students' Tab. This video highlights the manufacturing industry and area Greer Schools's efforts to prepare our students for manufacturing jobs. Our students highlighted in the video did an excellent job expressing their enthusiasm for the program. Video link.
Attention Juniors! Free Academic Outreach Summer Camp
Have you ever wondered how mathematics and science are actually used to improve the processes to build things like BMW vehicles? Did you know these improvement tools and processes are also used by other industries and organizations such as healthcare, finance and the U.S. Armed Forces? The camp will be held June 19-23 and June 26-30 at USC Upstate's George Dean Johnson, Jr. College of Business & Economics. Participants are required to attend both weeks. Students must be rising seniors and apply online at www.uscupstate.edu/aocamp The camp is free! Applications are due March 1, 2017.
Lady Jacket Varsity Basketball Team Honors and Upcoming Games
Lady Jackets Basketball Honors! Greernville County PAA All-Star Game - Tori Henderson and Jonae Rawls will be representing Greer High in the Greenville County All-Star Game. It will be played at Greenville High School on March 10th. Start time is 6:00. Greenville County vs Spartanburg County All-Star Game - Diamon Shiflet, Marshea Murray, and Tori Henderson will be representing Greer High on the Greenville County Team. The game will be played at Dorman High School, on March 11th. Start time is 6:00. North vs South (South Carolina) All-Star Game - Marshea Murray will represent the upper state in the North/South all star game. The game will be played at Lexington High School, on March 18th, at 1:00. North Carolina vs South Carolina All Star Game - Diamon Shiflet will represent South Carolina in the NC vs SC all star game. the game will be played at Socastee high School, located in Myrtle Beach, SC. Game time is set for 1:00.
Pennies for Patients


The Beta Club is sponsoring Pennies for Patients Feb. 13-March 3
rd
. Since 1994, millions of dollars have been raised by elementary, middle and high school students throughout the country. The funds, collected during the three-week period, benefit The Leukemia & Lymphoma Society. This year we are hoping that Greer High School will shoot for the stars and raise $1200! Let's help beat cancer!
Free Summer Program - Chinese Language and Culture


STARTALK, a free Chinese culture and language day camp will be held at Wofford College in Spartanburg. The program offers a two-week free intensive program on Wofford's campus with 8 additional online modules offered throughout the rest of the summer to forty-five 6-12th graders in Spartanburg, Greenville, and other nearby counties. Transportation will be provided to and from Pelham Road Shopping Center in Greenville. Additionally, the program offers weekend workshops or individual/small group online sessions in the fall of 2017 to cement the knowledge gained during the summer program. The application opens on February 15 and the application deadline is June 2. Students will be admitted on a rolling basis and are encouraged to apply soon. If you have any questions, visit
website
or contact by email at startalk@wofford.edu. Apply soon as only fifty students will be accepted.
Race to Livewell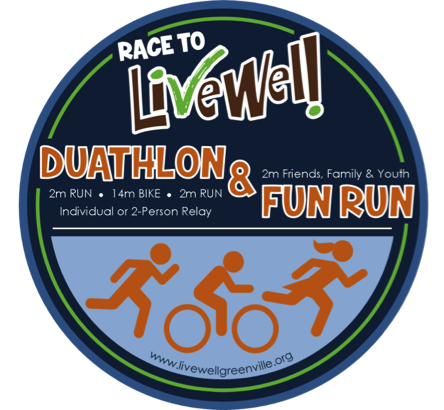 GHS student body is invited to participate in the 1st annual Race to Livewell Duathlon (2mile run/12 mile bike/2 mile run) and 2-mile FUN RUN on Saturday, March 11 at 11 am @ SC-Technology and Aviation Center. This event is being created as a fundraiser to help suport community initiatives like Livewell At School, while also emphasizing the mission of making the healthy choice the easy choice in Greenville County. To register go to www.racetolivewell.eventbrite.com. For the Duathlon Promo Code GreerH5 for $5 off the $5 registration fee. For the FUN RUN use Promo Code GreerH2 for $2 off. Students and their guests will pay just $8 to participate (instead of $10).
Healthy Careers Summer Academy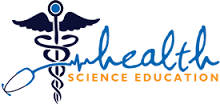 Are you interested in the fields of Dental Medicine, Medicine, Nursing, Occupational Therapy, Pharmacy, or Physician Assistant? Apply to attend the all expenses paid course in Charleston, SC from June 4-9. Students who complete the course also receive a $200 stipend. The deadline for submission is March 31st. See flyer for eligibility requirements and application process.