Announcements
FOLLOW THE LINK BELOW TO ACCESS WEEKLY NEWS IN THE GREER HIVE TIMES

---
GHS 2019 PROM INFORMATION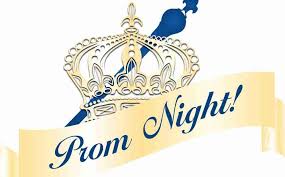 The Greer High School Junior/Senior Prom will be held on Saturday, April 6 from 8:00 – 11:00 pm at Flour Daniel. Prom tickets will go on sale Monday, March 18 during all 3 lunches. Students may purchase tickets at a discounted price of $25 each this week, March 18 - 22. Next week, March 25 – 29, tickets will be $30. There will be no tickets sold after Friday, March 29. In order to purchase a ticket, all student fines must be paid. This includes textbooks, chromebook/technology fees, senior graduation dues, parking tickets, media center debts, athletics, etc. Students and parents must also read and sign the GHS Prom Contract before purchasing a ticket, which can be found on the website and can be picked up at lunch.
---
PURCHASE YOUR CAR MAGNETS NOW!
Show your school spirit! The IB students are selling Greer High Yellow Jacket Car Magnets for $6.00 each. Buy one for every car in your family. Pre-order forms will be available during lunch shifts beginning Wednesday 3/11/2019 or you may order from Mrs. Smith in Room 52.
---
FRESHMAN ACADEMY IGP CONFERENCE SIGN-UPS
Ms. Henry would like to invite ONLY current 9th grade parents/guardians to attend an Individual Graduation Plan (IGP) conference. At this conference we
will be discussing your student's future academic and career plans as well as registering him/her for classes next school year. Appointments will begin February 25th to April 4th, 2019. Ms. Henry will add more dates and time slots if necessary. Choose one date and time for your conference and indicate your student's name in the comment section. Please click the link below to sign up! Please email Ms. Henry directly at crhenry@greenville.k12.sc.us if you have questions and/or concerns! Thank you for your time and she looks forward to seeing you!
Please click this link to sign up: https://goo.gl/18viyh
---
COACH PERRY WINS BIG AT SC ATHLETIC ASSOCIATION AWARDS CEREMONY
Congratulations for Coach Travis Perry for THREE great awards that he was recognized for at the South Carolina Athletic Administrators Association Awards Ceremony last week. Coach Perry was awarded the SCAAA Braveheart Award, the NIAAA State of Merit Award, and the Region 2-AAAA Athletic Director of the Year!
---
GIVE ME FIVE
Give Me Five: Please complete a short survey that is meant to measure the effectiveness of Greenville County Schools in communicating with external audiences such as parents, community members, and business partners.
---
JOB FAIR 2019 - Tuesday, March 26
5 pm - 7 pm at Thomas Kerns Elementary. Full time positions with benefits will be available. New pay increases effective July 1, 2018. For more information, download the flyer here.
---
CHANDLER CREEK ELEMENTARY SALUTES OUR 2019 GRADUATES
2019 graduates: Did you attend Chandler Creek Elementary? If you answered YES, then Chandler Creek would like to honor you with CHANDLER CREEK SALUTE TO GRADUATES. You are invited to Chandler Creek Elementary on May 31, 2019 to walk in a processional wearing your cap and gown. Current Chandler Creek students will line the halls and applaud your accomplishments. Your participation will give the students a chance to set goals for their future graduation. Parents are welcome for this special photo opportunity.
If you would like to participate in this event, RSVP by calling the Chandler Creek main office line at 355-2401 or send an email to jrmills@greenville.k12.sc.us
---
GREENVILLE TECH - ACCUPLACER - APRIL 4TH
Attention all Seniors who plan to attend Greenville Technical College next year! A representative from Greenville Tech will be here on campus Thursday, April 4th to administer the Accuplacer placement test to seniors who have applied or will be applying to Greenville Tech. There is no cost for the test, but if you do not take it here at Greer High you will need to make arrangements on your own to take it at Greenville Tech.Sign up by Monday, April 1st by clicking this link: https://goo.gl/forms/hXFMhJQem1U1fgUy1
---