Upcoming Events
---
Quicklinks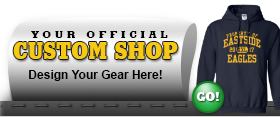 ---
Documents and Forms
---
Spotlight
Attendance Online
Excuses for absences can now be entered online! Follow this link, fax 864-355-9775, or email scmitche@greenville.k12.sc.us. All forms must be verified, so always include contact information. Early dismissal requests must be submitted by 9:30AM on the day of the early dismissal.
---
Sexuality Health Education
Instruction in sexuality health will occur in PE 1 classes March 23 - April 20, 2018. Parent preview of materials is available March 12 - 16, 2018.
---
Exam Schedule for Second Semester
The exam schedule has been finalized for second semester. Along with End of Course Exams (US History, Biology, Algebra 1, English 1) and class exams, Advanced Placement exams will take place May 7th - 18th (refer to the College Board site or AP teacher for details).
---
Make Up Days

Greenville County Schools is now scheduled to use all three of our Make Up Days as noted on the publised GCS Calendar. Therefore, the following days are now scheduled to be school days: Monday, March 19th; Friday, March 30th; Friday, April 27th. The additional three days used this year have been forgiven by the school board and will not need to be made up. More details can be found in this article from GCS.
---
Student Parking 2018-2019
Starting in the 2018-2019 school year, Mr. Drango will accept other driving awareness courses that are comparable to Alive at 25. Budget driving school and 911 driving school have already been accepted as alternative courses you can complete to get a parking pass next school year. If you took another course than those just mentioned, you will need to print out the contact information and summary of the course and Mr. Drango will review prior to it being accepted. Please understand, you will need to have completed a driving awareness course and it must have been approved.
Approved:
Alive at 25
Budget Driving School
911 Driving School
---
Pay Fees Online

Students and Parents are now able to pay senior dues and fees (Art, Science, Spanish) online :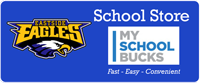 ---