Announcements
Valentine Candy Grams

---
Job Fair - January 29th

Greenville County Schools will host a Job Fair on Tuesday, January 29 from 5:00 - 7:00 pm at Lifelong Learning, 206 Wilkins Street, Greenville (Map and Directions). Anyone wishing to apply for bus driver, bus aide, custodial, or food service positions is welcome to attend.
Bus Driver $14.62-$18.32
Bus Aide $10.43-$15.90
Custodian $11.25-13.18
Food Services $10.77-$13.18
GREAT BENEFITS, including health and dental, retirement, sick leave, and free life insurance, are available for employees who work 30 or more hours per week. Training is provided.
If you are interested in working at a job where you can make a difference in the quality of our community and receive great benefits, you are encouraged to attend this event.
For more information contact INFOLine at 355-3100 or visit the Employment section of our website.
---
Report Cards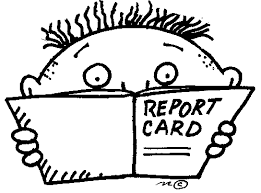 Report cards will go home with your students on Wednesday, January 23rd. Parents and guardians, please remember to sign and return to your child's teacher.
---
Popcorn Day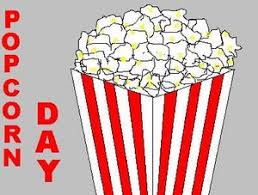 Popcorn will be on sale during lunch on
Friday, January 25th
Popcorn will cost $1 / serving
---
Box Tops for Education

Help Cherrydale earn money by collecting Box Tops for Education. Cut the box top off participating products and glue to a collection sheet. Students can bring the sheet in on Friday morning for a prize. Print your collection sheet here: Box Top Collection Sheet
---
Stay Healthy at School

In an effort to decrease the spread of contagious illness at school, the school district would like to remind you of the following:
If your student has fever, they must be fever free for 24 hours before returning to school (this means without the use of fever reducing medications). Fever is defined as a temperature of 100.4 or greater. 
If your student has diarrhea, they must be diarrhea free for 24 hours before returning to school (this means without the use of diarrhea suppressing medication). Diarrhea is defined as 3 or more episodes of loose stools in a 24 hour period.
A student must not come to school if vomiting 2 or more times in 24 hours. A student should have 1 or 2 meals without vomiting before returning to school. Please do not send your child to school if they have a fever, vomiting or diarrhea the night before or morning before school they must stay home that day and the day afterward (24 hours).
If you have questions concerning your student's health, please contact Erica Small, RN, BSN our school nurse. Thank you for your assistance in decreasing the spread of illness.
---