News & Notes
Parent & Family Engagement Meeting

Topic: Review of Needs Assessments, Creation of Title I Plan FY18, School-Based Health Centers
Present by: Mrs. Graham, Dr. Sarah Griffin
When: Thursday December 15, 2016 from 12:00 P.M to 1:00 P.M.
Where: BMS Title I Office
Door Prizes!!!
We Provide Lunch!
For More Information Please Contact:
Mrs. Graham at 355-1734 or Mrs. Restrepo at 355-1773
REUNION DE COMPROMISO PARENTAL Y FAMILIAR
Tema: Revisión de Evaluaciones de Necesidades, Creacion del Plan annual de Titulo I para el año 2018, Base Escolar del Centro de Salud
Presentado Por: Sr. Graham, Dr. Sarah Griffin
Fecha: jueves 15 de Diciembre del 2016, de 12:00 P.M a 1:00 P.M.
Lugar: Oficina de Titulo I de la BMS.
Sorpresas!!!
Proporcionamos el ALMUERZO!
Para mas Informacio por favor contactar a Mrs. Restrepo al 355-1773
ACE Awards Nominations Now Open!

The ACE Awards (Advocates for Character and Education) was created by Greg Blatt, Founder and Executive Director of Coaches 4 Character. It is an annual award given to 68 male and female students from each of the 34 Greenville County middle and high schools. This award is designed to honor true "unsung heroes" who all too often are not recognized for their accomplishments. The selection process, established by Greenville County school counselors, focuses on identifying and selecting students who often go unnoticed for one reason or another, but have accomplished great things in their community, church or school.

If you would like to nominate a Greenville County 8th or 12th grader, please complete and submit this nomination form or go on-line to www.c4caceawards.com/ace-awards.html. All nominations must be submitted by January 29, 2016. An ACE Awards Advisory Committee at each school will choose finalists from among those nominated to complete an application for the ACE Award. One male and one female will be chosen from each middle and high school in Greenville County. All ACE award recipients will be recognized at the ACE Awards ceremony in the spring.



Middle School 'Perfect Attendance' Criteria
From Our District Office: The definition of an absence at a Greenville County Middle School is missing more than one-half of any singular class period for which a student is enrolled, or multiple class periods for which a student is enrolled, during a school day. Absence in any part of the school day for a minimum of more than one-half class period, even if the student was present for all portions of that same school day, by definition excludes a student from being determined to have Perfect Attendance.


8th Grade Individual Graduation Plan Sign Up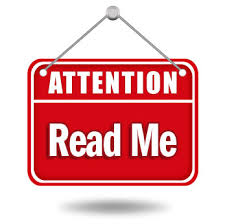 The State of South Carolina requires that every 8th grader participate in an Individual Graduation Plan conference (IGP). Along with parents/guardians, every 8th grader at Berea Middle School will meet with a counselor to select a career cluster and discuss high school plans and high school graduation requirements.

Parents may sign up for the IGP Conference by contacting the School Counseling Office at 355-1711.

The conference will take place in the Counseling Office at your chosen date and time. If you do not select a date and time, an invitation will be generated and mailed to you. As the conference day approaches, our office staff will call parents to remind them of the meeting and send students home with a notice.