News & Notes
SC SDE Report Cards Released

The South Carolina Department of Education (SDE) released report cards today that rate each school in the state as Excellent, Good, Average, Below Average, or Unsatisfactory. In Greenville County Schools (GCS), 72 of 85 schools earned ratings of Average, Good, or Excellent, which means they meet or exceed the criteria to ensure all students meet the Profile of the SC Graduate. Under the new system school districts continue to receive a report card, but are no longer rated. The last rating for GCS was excellent.
Click here to view Berea Middle School's Report Card
Click here for printable version of BMS Report Card

Click here if you would like to learn more about the rating system and read the school districts official statement regarding the ratings.
ACE Awards Nominations Now Open!

The ACE Awards (Advocates for Character and Education) is an annual award given to 72 male and female students from each of the 35 Greenville County middle and high schools. This award is designed to honor true "unsung heroes" who all too often are not recognized for their accomplishments. The selection process, established by Greenville County school counselors, focuses on identifying and selecting students who often go unnoticed for one reason or another, but have accomplished great things in their community, church or school.

If you would like to nominate a Greenville County 8th or 12th grader, please or go online to coaches4character.com and click the nominate button at the top of the page. You can also complete a paper application, available in the School Counseling Office. All nominations must be submitted by January 31, 2019. An ACE Awards Advisory Committee at each school will choose finalists from among those nominated to complete an application for the ACE Award. One male and one female will be chosen from each middle and high school in Greenville County. All ACE award recipients will be recognized at the ACE Awards ceremony on May 15, 2019.
8th Grade: IGP Sign Up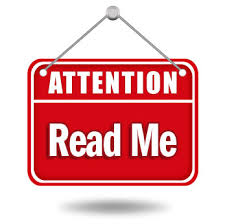 The State of South Carolina requires that every 8th grader participate in an Individual Graduation Plan conference (IGP). Along with parents/guardians, every 8th grader at Berea Middle School will meet with a counselor to select a career cluster and discuss high school plans and high school graduation requirements.


Parents may sign up for the IGP Conference by:
Calling Ms. Andino in the school counseling office at 355-1711

The conference will take place in the Counseling Office at your chosen date and time. If you do not select a date and time, an invitation will be generated and mailed to you. As the conference day approaches, our office staff will call parents to remind them of the meeting and send students home with a notice.