News & Notes
Back To School Night
Our annual "Back-To-School Night" will take place August 11th, from 5:00pm to 6:30pm. At Back-To-School Night, you can meet our staff, learn more about Berea Middle School and pick up your class schedules! We hope to see you there!




Back To School Supply list
Daily Required Materials:

Wooden Pencils
Colored Pencils
Loose-Leaf Notebook Paper
Hand-Held Pencil Sharpener
2 binders (size 1 1/2" or more)
Highlighters
Pencil Cap Erasers
Pencil Pouch
Given to Homeroom Teacher at Start of Year

1 eight-pack of wooden pencils
1 pack of loose leaf paper
Kleenex
3x5 Index Cards

Download the printable list here.


2016 Uniform Information
As has been announced since last Spring, Berea Middle School is implementing a uniform dress code beginning August, 2016.

Students will be required to wear "Khaki" style pants, shorts, skirts, or jumpers in the following colors: khaki, navy, or black. Shorts, pants, or skirts may be no shorter than 3 inches above the knee.

Shirts are to be a polo/golf-style knit, short or long sleeve in the following colors: green, gold, black, white and gray. There can be no stripes or patterns. Emblems/ logos can be no larger than inches on the left chest. Any color Berea T-shirt is also considered dress code appropriate.

Jeans and other clothing can be worn on specifically announced days.

Uniforms like those pictured belowe are available at WalMart, Old Navy, Sam's, Ross, and many other stores. Jackets, sweaters and hoodies, must also conform to the color and emblem requirements stated above for the shirts.

For more information, please call 355-1700.


2016 Summer School & EPIC Camp Information

SUMMER SCHOOL
Online registration and payment for summer school can be completed at the following link:
www.greenville.k12.sc.us/summerschool
. The registration deadline is
Friday, June 10th
. You can also register at Berea MS on Monday, June 6
th
; Tuesday, June 7
th
between 11:45 and 3:45; or Wednesday, June 8
th
between 7:45 and 11:45. Cash or certified checks only.
EPIC CAMP
Register your rising 6th grader for Epic Summer Camp, August 1-4 here at Berea Middle School! You can register online at www.epicsummercamp.com, camp #156. Or pick up an application at your child's school or in our front office. Registration deadline is June 11, 2016. Camp is free and fun, fun, fun!


8th Grade Individual Graduation Plan Sign Up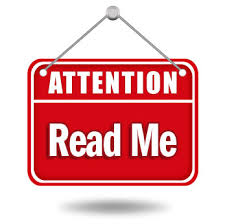 The State of South Carolina requires that every 8th grader participate in an Individual Graduation Plan conference (IGP). Along with parents/guardians, every 8th grader at Berea Middle School will meet with a counselor to select a career cluster and discuss high school plans and high school graduation requirements.

Parents may sign up for the IGP Conference in one of three ways.

Sign up at the IGP laptop station during our Back-To-School Night, August 11th, 5:00pm - 6:30pm

Beginning August 7th

, call our School Counseling Office at 355-1711 to set up your conference.
The conference will take place in the Counseling Office at your chosen date and time. If you do not select a date and time, an invitation will be generated and mailed to you. As the conference day approaches, our office staff will call parents to remind them of the meeting and send students home with a notice.