News & Announcements
Veterans Wall of Honor
Hillcrest Middle School will be creating a wall of honor to recognize those in our community who proudly call themselves veterans and have served in the United States Armed Forces. Please complete the form below form if you would like to add a veteran's name to our wall of honor. It can be a community member, family member, friend, neighbor, or yourself personally.
---
GCS Collaborative Art Project
Please click the link below to view the virtual art exhibit that was created by each middle school in Greenville County. For Hillcrest Middle School, each square in the project was completed by an 8th-grade student using a wax-resist method with crayon and watercolor. Take a look at the great piece created by our 8th-grade students!
---
GCS is Hiring!
HR Operations will host a job fair on next Tuesday, October 26, 2021, from 5-7 pm at Thomas E. Kerns Elementary School. This hiring event will focus on hiring bus drivers, bus aides, custodians, and food-service operators for the 2021-22 school year. Click the link below for more information!
---
Technology Safety Workshop
Attention parents! Please take advantage of this workshop hosted by Rick Floyd, District Internet Safety Services. This event will be held on November 2nd from 6:30-7:30 PM. Please click the link below for more information on how to access this Zoom Webinar.
---
COVID Information
COVID-19 Notification Form
Please use this Google Form below to notify Hillcrest Middle School staff of students who are COVID positive, have been exposed to someone who is COVID positive, or may exhibiting symptoms of COVID-19.
COVID-19 Close Contact Information
Please view the link below to see the most up-to-date information about COVID close contact.
Student Quarantine Expectations
Please view the following document to know how your student will receive their work and continue learning in the case that they are required to mandatory quarantine due to exposure.
Student Quarantine Expectations
Testing Sites
In partnership with DHEC and Mako Medical Laboratories, GCS employees and students are able to get free drive-through COVID-19 testing beginning September 13th! Please click the link below to learn more about the 3 testing sites and hours of operation!
---
8th Grade IGP Conferences
All 8th Grade students are required to have an IGP (Individual Graduation Plan) Conference before they can register for High School courses in the spring. This meeting is an opportunity for students to discuss their current post-secondary plans/interests, as well as learn information about the transition to High School. Each meeting will be facilitated by a school counselor and both student and parent/guardian must attend.
Please click on the link below to sign-up for a conference starting in October:
IGP Conference Sign-Up Link
---
Social Emotional Learning
The district has created a Social Emotional Learning resource page. Please check it out for more information.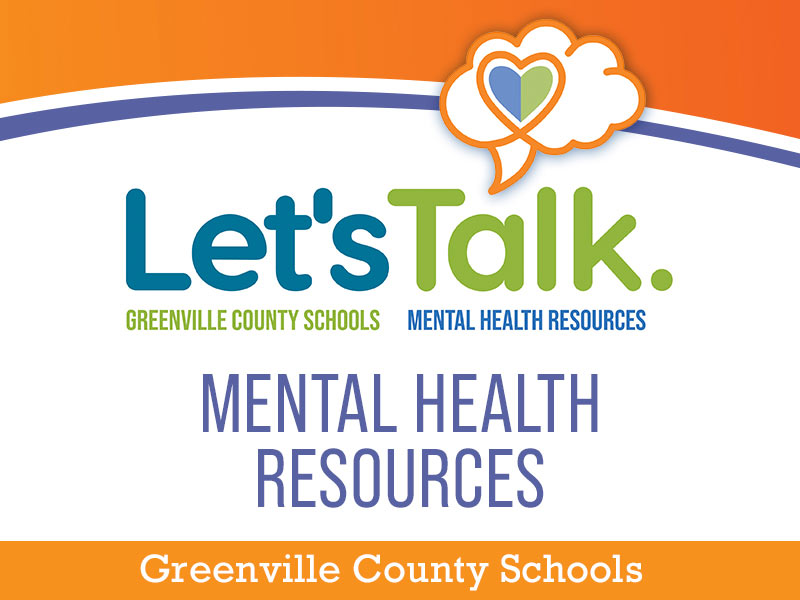 SC Hopes - The South Carolina Department of Mental Health now offers a statewide support line for individuals whose mental health has been impacted by the COVID-19 pandemic. Callers are connected to SCDMH Staff who can provide support for mental health and/or substance use issues and information about other resources that may help. The toll-free support line is available to all South Carolinians 24/7 at 1 (844) SC-HOPES (724-6737). Additionally, VP 803-339-3339 is available for those who are deaf and hard of hearing.
---
Substitute Teachers
Please use the link below to access the daily PAWS lesson plans!
---
"Caring, Committed, Connected"