News & Announcements
ACCESS Testing
ESOL students will participate in state ACCESS testing. The testing window for this assessment is January 23 - March 10. We will complete the majority of our testing from January 30 - February 8. Letters will go home on Monday, January 23 for the specific students involved in this testing. If you have any questions about ACCESS testing, please contact your child's ESOL teacher: Kelly Hueble at 355-8827 or khueble@greenville.k12.sc.us.
---
Greenville Middle School Event for Rising 6th Graders
---
Believe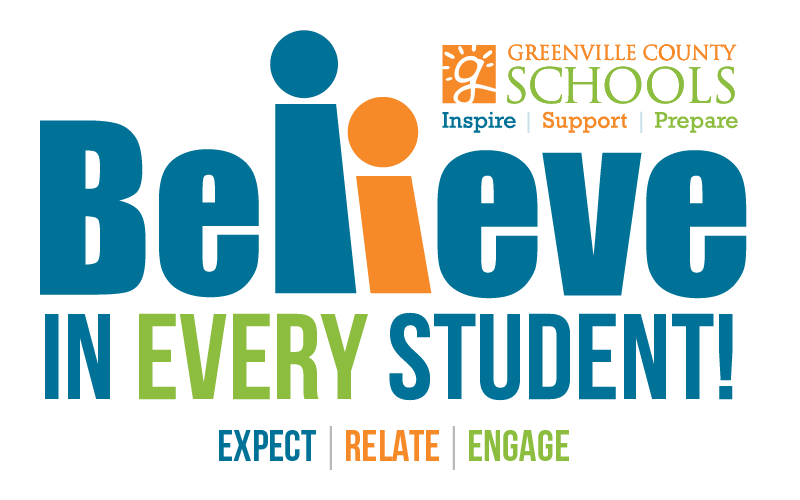 ---
Stay Informed
Do you want to stay informed of your child's attendance, grades, lunch balance, and other important announcements? All parents can sign up for Parent Backpack. This will be very helpful in communicating so please sign up. Click HERE on how you can create a free account.
---
---