Announcements
Save the Date
Save the date for the following MHS beginning of the year events to receive your chromebook, ID, parking pass, and for the Mav Experience.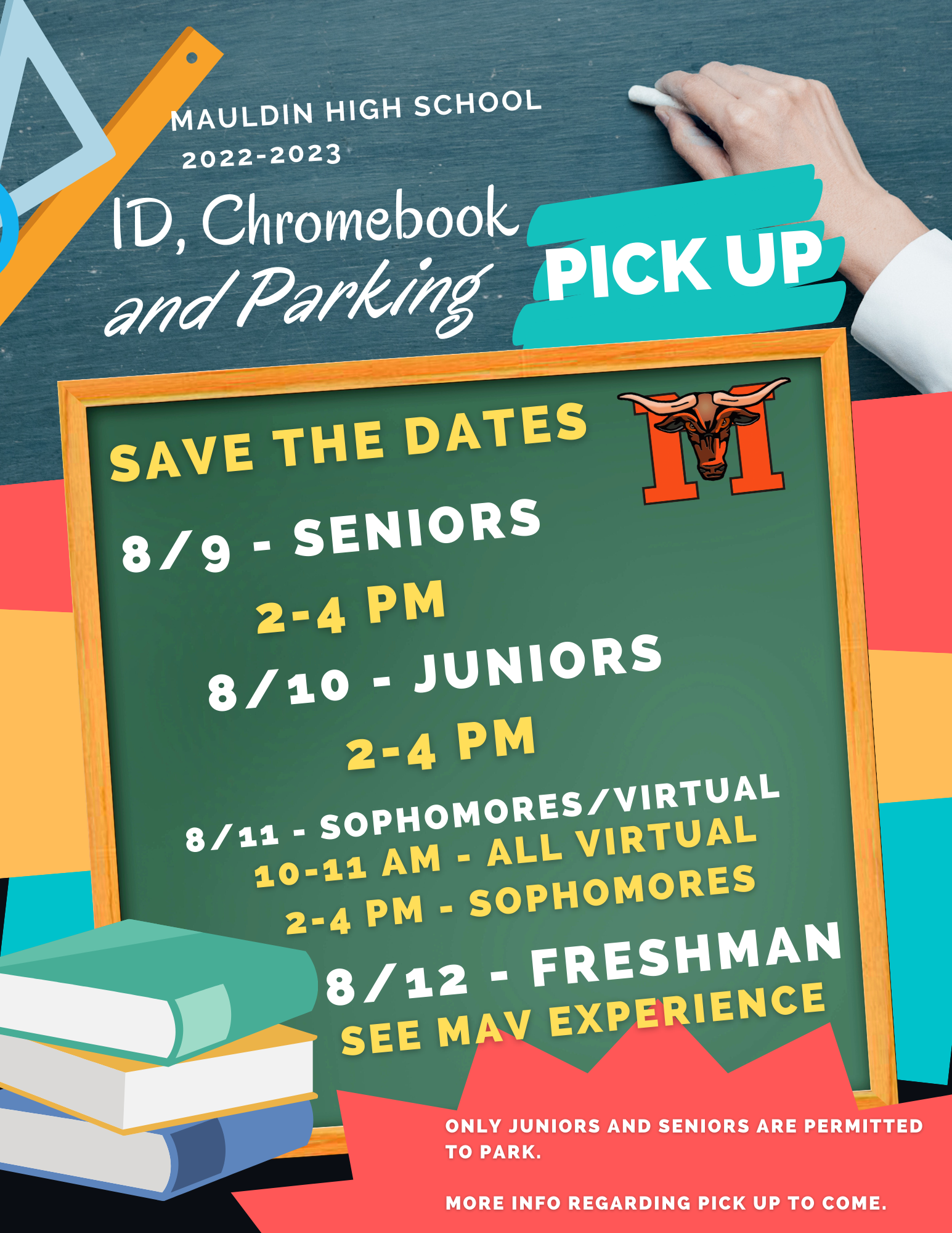 ---
Swim Team Tryouts
Mandatory tryouts will be held starting on Mon August 1st through Tues August 2nd from 7 PM until at least 9 PM at Forrester Woods Pool. They are Mandatory to be on the team.
All swimmers new and potential must click on this link to fill out required forms:
If your forms are incomplete you will NOT be able to tryout for team.
Note: when you click the link you will see Eligibility Packet. That section only has the Physical Form. You also need to click on Planet HS Help Sheet where it tells you the web address for Planet HS. When you go to actual Planet HS web address you need to create an account or log in to your existing account to access the other forms needed.
Please contact Coach Toby Goodlett, Allan.goodlett@gmail.com with any questions.
We look forward to a great swim season!
---
Senior Portrait Info
For more information on senior portraits for the Class of 2023 visit the MHS Yearbook website. Please note, you must sign up for a time to take your portraits through the link provided on the website. Please read all details. To have your picture in the MHS Yearbook you will need to take your senior portrait at one of the listed times.
---
2022-2023 Student Parking Info
2022-2023 Student Parking details have been released. To find out all the details visit the Student Parking page.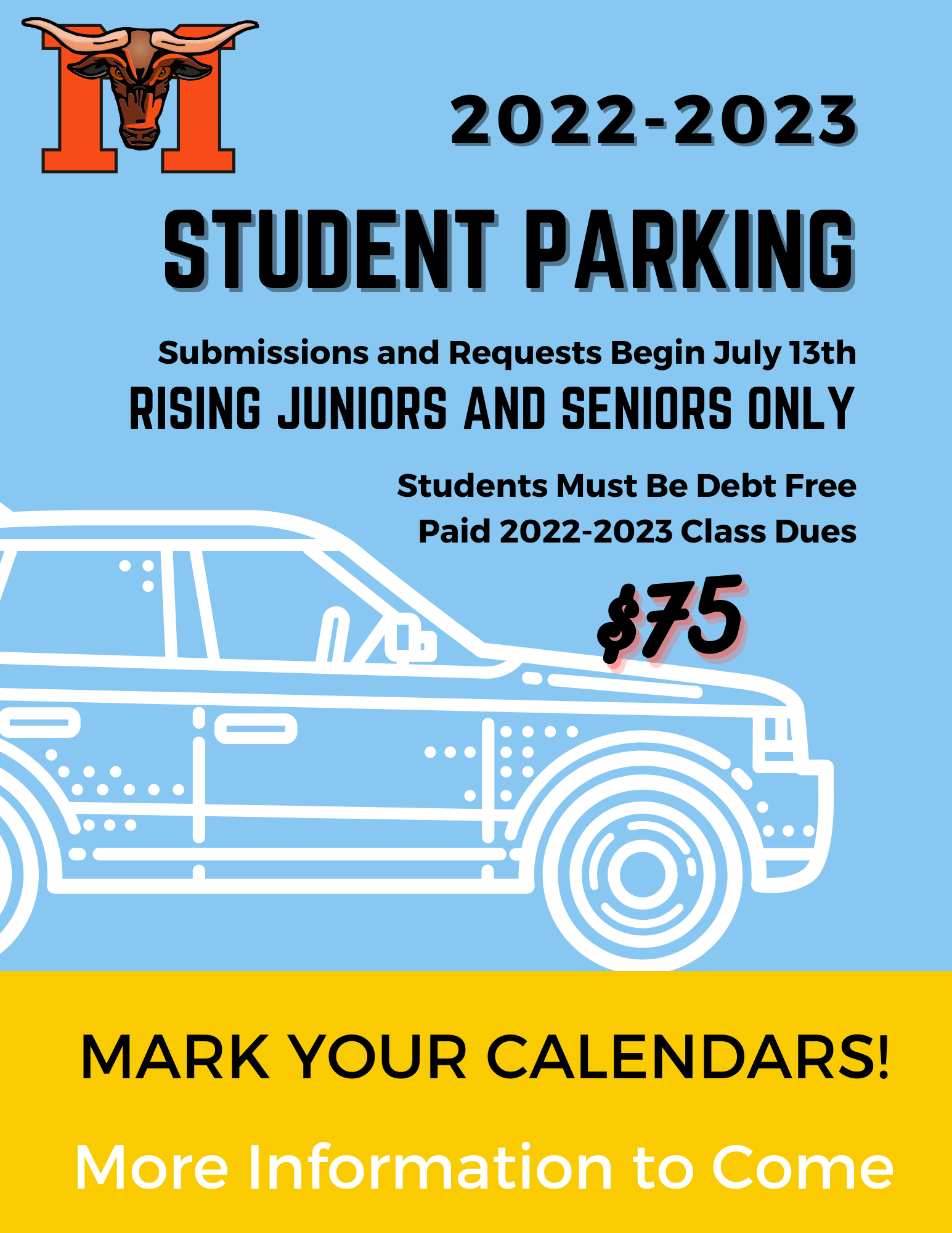 ---
Mauldin High School Summer Front Office & Guidance Hours
Front Office Hours
Monday – Wednesday - 7:30 – 5:30
Thursday - 7:30 – 5:00
Friday - Closed

Guidance Office
Monday – Wednesday - 7:30 – 5:30
Thursday - 7:30 – 5:00
Friday - Closed
Guidance registration clerk assistance
Monday – Thursday - 9:00 – 3:30
---
Athletics Youth Summer Camps
MHS Athletics is excited to offer Youth Camps this summer! Please check the webpage linked below to register or learn more about these terrific opportunities!
Youth Camps
Cheer Camp
Mini Mavettes
Volleyball Camp
Baseball Camp
---
AP Classes Summer Assignments
Some of our AP courses require completion of summer assignments. AP students are encouraged to check their teacher's website for summer assignments. Questions can be directed to those teachers.
Below are summer assignments that have been shared:
---
Requesting a Transcript in SchooLinks
Rising seniors and current students in need of transcripts are asked to use the information below to request transcripts.
Use this flyer for a quick guide to requesting a transcript
If you need more detailed instructions, please use this presentation.
---
Rising Senior Resources
Juniors, this is a resource to help you prepare for Senior Year and college applications! If you are getting a head start on your applications this summer, or just need some direction for next year and beyond, please take a look at this flyer and utilize the links.
---
Graduation 2022 Handshake Photos
Mauldin Class of 2022 Graduation Ceremony Pictures by Images Portraits.
Each senior will be photographed receiving their diploma
Use this link to view the graduation ceremony hand shake pictures
Hand shake pictures will be post on the link below 48 hours after
Images Contact Info: www.images-sc.com | Email: saycheeze@images-sc.com
---
Cheer Payments
Members of the MHS Cheerleading program can use the link below to make necessary payments.
---
Volleyball Summer Practice Schedule
Below is the Volleyball summer practice schedule for May-July. Tryouts will be August 1 and 2, 9 AM -12 PM. Any questions can be emailed to: mauldinhsvolleyball@gmail.com.
---