Announcements
Supplies!
---
Orientation Friday, August 16
Hello Ralph Chandler Middle School parents and guardians. We are excited to launch the 19/20 school year with your student and want you to have the following information about our upcoming orientations, which include meet the teacher, for all 6th, 7th, and 8th grade students.
For incoming 6th graders, orientation will take place on Friday, August 16th beginning at 11 am. Parents are asked to escort their student into the building and remain with them until 11:15 at which time students will participate in activities with their teachers. We ask that parents return for student pickup by 1 pm.
For rising 7th graders, orientation will take place on Friday, August 16th beginning at 3 pm. Parents are encouraged to attend with their students to receive all necessary information.
For rising 8th graders, orientation will take place on Friday, August 16th beginning at 5 pm. Parents are encouraged to attend with their students to receive all necessary information.
Should you not be able to attend during the earlier times, teachers and staff will be available from 5-6 pm to assist.
We look forward to seeing you on August 16th for your student's orientation at Ralph Chandler Middle School. Welcome back!
---
Attention Rising 7th Grade Parents

Important Notice about Tdap Vaccine: In accordance with South Carolina law, all 7th grade students must have the Tdap vaccination. Tdap is a combination vaccine that protects against three potentially life-threatening diseases: tetanus, diphtheria, and pertussis (whooping cough).
Students will not receive their schedule if the school does not have all of their correct documentation on file this includes an immunization record or an exemption form. We appreciate everyone who has already completed the Tdap requirements. If you have not, please be advised of this policy and complete the requirements as soon as possible.
Please do not wait until the start of your child's 7th grade school year. This must be on file with our nurse prior to the start of 7th grade.Please fax proof of vaccination to 864-452-0365 or email to kmccue@greenville.k12.sc.us
---
8th Grade Chattanooga Trip
8th grade families: The first bus to Chattanooga is full, but don't despair! We have a long waitlist started and at the time of this announcement, we only need 13 more travelers to get a second bus. Please click HERE on this link to add yourself to the waitlist.
As a reminder, the trip is October 23-25 and the cost of a quad room is $419 with the balance in full due September 20th.
If you have any questions about the trip itself, reach out to Sara Ritchie at sritchie@greenville.k12.sc.us. If you have any questions about payments, problems with the Orange Sky website, or to remove your child from the trip, please contact Jessica Fulmer at jessica@orangeskytravel.com.
---
RCMS Happenings....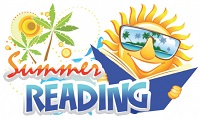 Summer Reading! Blossom with Summer Reading! Get all of the details and suggestions for great books HERE. You can print the BINGO form HERE also!
Interested in receiving text messages about school cancellations and other schedule changes?
The GCS Alert Form-English and GCS Alert Form-Spanish can be found by clicking the appropriate link. The form is only for parents who currently have a landline listed as their "Primary Contact Phone" and wish to receive texts about school cancellations or other emergency schedule changes. Parents who already list a cellular phone as their primary contact will not need to take action to receive this service. Additional information from the District can be found HERE.
Scroll through the RCMS "Art Gallery" - Our students are so talented, keep checking back for new entries!

Our Basic Daily Schedule can be found HERE.
Parents, please be reminded that our school policy regarding early dismissal asks that parents not seek an early dismissal after 2:45. Early dismissals at any time are disruptive to the school day and are particularly problematic in the last 30 min. of our instructional day.

RCMS Grade Level Policies can be found HERE and also under the Parent and Student tabs, above.
2016-2017 Greenville County School District Report to the Community can be found HERE

Spirit Nights: Spirit Nights are fundraising nights when restaurants give a percentage of their sales during the time frame to the school. Be sure to mention Ralph Chandler when you order! Check our calendar for all Spirit Night opportunities!
Free Breakfast for Students - All students can receive a school breakfast for free regardless of their status.
Meal prices are as follows: Student Lunch Paid $2.50 - Reduced Lunch $.40
Library News:
---
RCMS Panther Sports News!

Tickets for RCMS Athletic Events now available to purchase online through GoFan.com, Click the Link to go to the RCMS Page YOUR GOFAN HOMEPAGE LINK: https://gofan.co/RalphChandlerPanthers On game day, bring your phone and show purchase, it's that simple!

RCMS Athletic Packet available by clicking HERE All students interested in playing any athletic sport MUST fill out Athletic Packet in full and turn in to Coach McCartney. If a Physical is at the High School, it is the student's responsibility to get a copy for RCMS. You can find the Athletic Handbook HERE.
---
SC-AMLE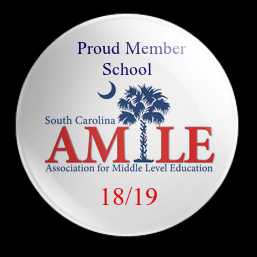 ---