Announcements
AdvancED Survey for Parents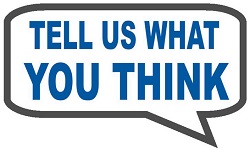 Parents, here's the link to the AdvancED Survey for our school. Your input is important to us! Thank you for your time.
---
Congratulations!
Ralph Chandler Middle rocked the house at the National Beta Club Convention Junior Division in Myrtle Beach this week.
RCMS Beta Club Sponsors Ms. Skardon, Mrs. Rossello, Mrs. McDougal and Mrs. Hill (with the help of parent Andria Kinninger) all worked so hard to prepare these kids to give their very best. We are proud to say through much determination, the kids truly succeeded by bringing home the following awards:
*5th place Jr Sculpture
Franka Fenzel
*5th place 6th grade math
Andrew Hutchens
*4th place Jr Mixed Media
Ava Kinninger
*3rd place 8th grade Social Studies
Larson Tazuma
*3rd place Service Learning Showcase
Emma Dickson, Maggie Dunlap, Ashlyn McCain, Rachel Decker, Kelsey Barber, Emma Basham
1st place Songfest
All students
We are so excited to have represented not only Ralph Chandler but even Greenville County Schools for the state of SC! Beta rocks!
---
Rising 6th Grade Parents
Please join us on February 8th at 6:00 pm for Parent Curriculum Night.
---
ACE Award Nominations
ACE Awards nominations are now open! We are seeking nominees who are true "Unsung Heroes" and have overcome tremendous odds to achieve wonderful things in their churches, schools, homes, or communities but have not been recognized for doing so. Students can be nominated by teachers, community members, parents, friends.
To nominate, click HERE! Nominations close on January 31.
---
8th Grade Parents-
On February 20, 2019, fifty eighth graders from Ralph Chandler Middle School will participate in the National Assessment of Educational Progress or NAEP. This test is administered directly by the National Center for Education Statistics, within the U.S. Department of Education. The students were randomly selected by NAEP to participate and this letter has been sent home on paper to the families of students who have been chosen to participate. If you have any questions about this testing program, please feel free to contact Sarah Evanson-Atkinson, Instructional Coach, at sevanson@greenville.k12.sc.us or 864-452-0303.
---
We're Hiring!
We are currently seeking teachers in the following areas for the 2019-2020 school year: Middle Level Math and Gateway to Technology (Science/Math/or Engineering focus requested). You can find the complete listing of our open positions HERE. (Once on the job listing page, click on the Location drop down, choose Ralph Chandler Middle and you can view the current positions available at our school.) Please visit the District Human Resources page for additional information.
---
6th Grade Field Trip
We will be offering a 6th grade field trip to Biltmore House in Asheville, NC. This is a great opportunity for your son and/or daughter. Educational travel adds further context and substance to classroom material and reinforces concepts learned throughout the school year. School trips from long-lasting positive memories for students.
This trip is being planned and organized by Ralph Chandler Middle School 6th grade ELA and Orange Sky Travel (link to visit site). The date for this field trip is March 5, 2019. The per person student price is $129.00 and the cost for adult chaperones is $149.00.
View the flyer HERE! Contact your child's ELA teacher with questions or concerns.
---
4K Pre-Registration
4K Pre-Registration for 2019-2020 is January 16-March 12, 2019 Parents may pre-register at any district elementary school or child development center. Children do not have to live in the school attendance area to pre-register at that location. Pre-registration does not guarantee enrollment in a GCS 4K program. Children selected for 4K programs must demonstrate academic/developmental needs and/or risk factors such as low family income and low parent education level. Screened children will be ranked district-wide and those most at-risk for school success will receive initial assignments. Parents must present their child's birth certificate, immunization certificate or religious exemption certificate, two proofs of residency (same as 5K) and photo ID. 4K pre-registration ends March 12, 2019. Elementary School Clerks will receive additional pre-registration information. 4K Screening is March 27-29, 2019. Click here for specific pre-registration procedures and student enrollment forms.
---
A Reminder from the Nurse
Illnesses are beginning to creep up in our area. Please remind your child to cover their cough, wash their hands frequently (especially after using the bathroom or blowing their nose).
Per district policy:
· If your child has a fever (100.4 or higher), they should not come to school. They must be fever free for 24 hours without medication to return to school.
· If your child is vomiting or has diarrhea, they should not attend school. They should be diarrhea free for 24 hours before returning to school. They should also be able to eat 1-2 meals without vomiting before coming back to school.
· If you follow these policies, this should help prevent the spread of these illnesses.
---
Attendance

You can find answers to questions you may have regarding your child's attendance. Please feel free to call the Attendance Clerk, Judi Davidson, for any questions at 452-0301.
Here are a few reminders to help you and your student have a successful year at RCMS.
*School starts promptly at 8:30 a.m.
*No early dismissals after 2:50 p.m.
*Student are allowed to have 10 excused parent notes each year
*School is dismissed at 3:15 p.m.
*A parent must send a note for ANY absence or the absence remains unexcused.
*Student should be picked up from school no later than 3:45 p.m.
Submit an Absent Note for your Child's Absence
Email a Scanned Doctor's Excuse – jdavidson@greenville.K12.sc.us
Doctor's Notes or Parent Notes can also be faxed to (864) 345-0365
---
RCMS Panther Sports News!

Tickets for RCMS Athletic Events now available to purchase online through GoFan.com, Click the Link to go to the RCMS Page YOUR GOFAN HOMEPAGE LINK: https://gofan.co/RalphChandlerPanthers On game day, bring your phone and show purchase, it's that simple!

RCMS Athletic Packet available by clicking HERE All students interested in playing any athletic sport MUST fill out Athletic Packet in full and turn in to Coach McCartney. If a Physical is at the High School, it is the student's responsibility to get a copy for RCMS. You can find the Athletic Handbook HERE.
---
RCMS Happenings....
Interested in receiving text messages about school cancellations and other schedule changes?
The GCS Alert Form-English and GCS Alert Form-Spanish can be found by clicking the appropriate link. The form is only for parents who currently have a landline listed as their "Primary Contact Phone" and wish to receive texts about school cancellations or other emergency schedule changes. Parents who already list a cellular phone as their primary contact will not need to take action to receive this service. Additional information from the District can be found HERE.
Scroll through the RCMS "Art Gallery" - Our students are so talented, keep checking back for new entries!

Our Basic Daily Schedule can be found HERE.
Parents, please be reminded that our school policy regarding early dismissal asks that parents not seek an early dismissal after 2:45. Early dismissals at any time are disruptive to the school day and are particularly problematic in the last 30 min. of our instructional day.

RCMS Grade Level Policies can be found HERE and also under the Parent and Student tabs, above.
2016-2017 Greenville County School District Report to the Community can be found HERE

Spirit Nights: Spirit Nights are fundraising nights when restaurants give a percentage of their sales during the time frame to the school. Be sure to mention Ralph Chandler when you order! Check our calendar for all Spirit Night opportunities!
Free Breakfast for Students - All students can receive a school breakfast for free regardless of their status.
Meal prices are as follows: Student Lunch Paid $2.50 - Reduced Lunch $.40
What is the BETA CLUB?
The National Junior Beta Club is a student honor society that recognizes high academic achievement, promotes excellent character and social responsibility, encourages service to others, and fosters leadership skills. Find out more HERE.
Library News:
Sign up HERE for Mornings in the Media Center! From 7:45-8:15 you can participate in Makerspace activities and check out library materials! The library is open to everyone from 8:15-8:30 (without signing up) to get, return, or renew books.
CHECK YOUR EMAIL for overdue notices!
---
GATE
---
SC-AMLE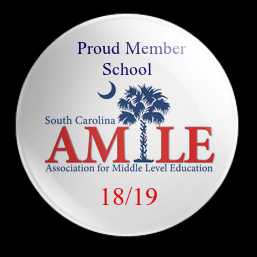 ---