Job Fair 1/24/2017
Click the picture below for full details










Tuesday, January 24 at Wade Hampton High 5:00-7:00 pm
---
Southside High School Open House
Southside High School will have their Winter Magnet Open House Monday, February 6, 2017 beginning at 6:00pm. Get all the details HERE.
---
ACE Award Nominations
We are now accepting nominations for the ACE awards! This award will be given to one eighth grade boy and one eighth grade girl who serve as positive role models, demonstrate good character, and may otherwise go unrecognized. Nominees do not need to be involved in athletics, have exemplary grades, or be perceived as school leaders. We are most interested in recognizing our unsung heroes, who have accomplished great things in their school, community, or church. To submit a nomination, please click HERE or pick up an application in the front office. All nominations are due to Mrs. Lamb, 8th grade school counselor, by January 31.
---
RCMS Panther Sports News!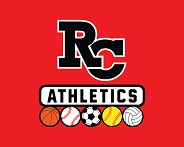 Important NOTICE: Please read carefully. Effective Immediately, NO player may participate in any Spring sports conditioning opportunity if they are missing pages 4-9 on the Athletic Packet. All Coaches have been instructed to sit any player who has been identified as missing paperwork; the player WILL NOT be permitted to condition. Please check with Coach McCartney in Room 110 or email at (gmccartney@greenville.k12.sc.us) if you have any questions. Pages 4-9 in addition to Physical are now required to participate. Players were notified of this requirement by all Coaches.
Weather Reminder: As we begin outside sports, please be reminded we are dealing with Winter Weather. Be prepared for dates to be cancelled due to rain, snow, ice or extreme cold. Also, please come to conditioning with appropriate dress for the cold weather. Any player who does not have appropriate clothing to deal with cold weather, will be sent home from conditioning and practice.

Congratulations!
On Saturday, January 14, Woodmont wrestlers Cooper Strange (8th grader at Ralph Chandler MS) and Miles Scott (8th grader at Woodmont MS) both finished in 1st place in their respective weight classes at the Hillcrest HS JV/MS State Qualifying Tournament. As a result, both will be competing at the 2017 South Carolina Middle School State Wrestling Tournament on January 21st at Lexington High School. We congratulate both young men on their success this season and on their upcoming state tournament!

---
RCMS Happenings....

Spirit Nights: Spirit Nights are fundraising nights when restaurants give a percentage of their sales during the time frame to the school. Be sure to mention Ralph Chandler when you order! Check our calendar for Spirit Night opportunities!
Student ID Policy: Parents, our Student ID policy is now in effect. Please see the letter HERE which explains the importance of the Student ID, and why it must be worn at all times.

Digital Citizenship:



Click for easy access to advice on parenting in the digital age...Common Sense is the nation's leading independent nonprofit organization dedicated to empowering kids to thrive in a world of media and technology. Families, educators, and policymakers turn to Common Sense for unbiased information and trusted advice to help them learn how to harness the positive power of media and technology for all kids.

Free Breakfast for Students - All students can receive a school breakfast for free regardless of their status.
Meal prices are as follows: Student Lunch Paid $2.40 - Reduced Lunch $.40

Library News:
Have you checked out the magazines in the Media Center? J-14, Boys' Life, Outdoor Life, Field and Stream, and Sesi are just a few of the titles we have available.
Read Aloud with Mrs. Walton Thursday mornings in the library.
CHECK YOUR EMAIL! Overdue notices are now sent electronically to your student email!
Ask us how you can download ebooks using OverDrive!
Spring Book Fair will begin on January 30th! Check back for updates!
Lunchtime Book Club begins February 1st. Sign up in the Media Center.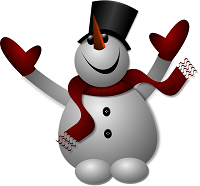 CLICK HERE FOR THE LATEST WINTER WEATHER UPDATE FROM THE DISTRICT
---
Volunteer Procedure

Greenville County Schools (GCS), in an effort to ensure the safety of all of our students, is implementing additional security checks for school volunteers. Effective immediately, all volunteers must submit an application to the school and receive clearance from the district before interacting with children in the school or chaperoning any school field trip. Ralph Chandler Middle School will begin implementing this process immediately. Our primary responsibility is to safeguard our children and ensure we are in compliance with the identified guidelines. Thank you for your cooperation as we work with our stakeholders to complete this process. All volunteers will be required to remain in the presence of a GCS employee at all times until applications for Level II are approved. Please feel free to contact a school administrator if you have any questions.
---
Accolades

| | | | |
| --- | --- | --- | --- |
| | | | |
| Palmetto Gold Award | Excellent Report Card | SC-AMLE | |
---