8th Grade Parents-
It's time to register for IGP meetings! Find details and schedule your meeting HERE!
---
Mobile Mammography
The Pearlie Harris Center for Breast Health Mobile Mammography bus will be here at RCMS on Thursday, March 23 doing baseline mammograms and annual screening mammograms. Call to schedule a time by phoning (864) 675-4101 option 1. Additional information can be found by clicking HERE.
Eligibility:

Females age 40 and older who are due for their annual screening mammogram
Females who are 35-40 needing a baseline mammogram
Able to walk up the coach stairs and stand unassisted
Please bring photo ID and insurance card to appointment.
---
Panther Talent Show!
You're so talented! Be a part of the Panther Talent Show! Applications are available in the front office and must be returned to the front office by February 24. Audition screenings will begin on March 1. Brush up on your skills and get ready for the talent show to be held here at school on March 28th at 6:00 p.m. See you there!
---
Congratulations! - Click below for article

---
Extended Day Program
Ralph Chandler Middle School will now offer an Extended Day Program beginning February 6, 2017. Find out more by clicking HERE.
---
Change in Assignment Choice Lottery Results
Lottery results can be found at the District site HERE.
---
4K-Pre-Registration for 2017-2018
At Risk 4 K Pre-Registration for 2017-2018 is January 25-March 10, 2017 - Parents may pre-register at any district elementary school or child development center. 4K pre-registration ends March 10, 2017; forms will not be accepted after this date.
---
RCMS Panther Sports News!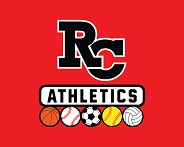 Weather Reminder
:
As we begin outside sports, please be reminded we are dealing with Winter Weather. Be prepared for dates to be cancelled due to rain, snow, ice or extreme cold. Also, please come to conditioning with appropriate dress for the cold weather. Any player who does not have appropriate clothing to deal with cold weather, will be sent home from conditioning and practice.
Congratulations!
On Saturday, January 14, Woodmont wrestlers Cooper Strange (8th grader at Ralph Chandler MS) and Miles Scott (8th grader at Woodmont MS) both finished in 1st place in their respective weight classes at the Hillcrest HS JV/MS State Qualifying Tournament. As a result, both will be competing at the 2017 South Carolina Middle School State Wrestling Tournament on January 21st at Lexington High School. We congratulate both young men on their success this season and on their upcoming state tournament!
Donate Your Sole Today!
Who:
Greenville County Schools is partnering with Innersole to collect new sneakers for children in need that live in South Carolina.
What:
Donate new sneakers any size for children of all ages.
When:
Donations will be collected January 30-February 22, 2017.
Where:
New sneaker donations will be accepted at any of the following locations: All schools--PE Department or Athletic Department; Greenville County Schools Central office; MT Anderson Support Center.
Why:
Innersole was co-founded by Dawn Staley, Women's Basketball Coach-University of South Carolina. Greenville is hosting the SEC Women's Basketball Tournament March 1-5, 2017.
---
RCMS Happenings....



Greenville Zoo visits RCMS: A big "thank you" goes out to the Greenville Zoo, for bringing hands-on learning right to RCMS! Click HERE for more pictures and the story!

Spirit Nights: Spirit Nights are fundraising nights when restaurants give a percentage of their sales during the time frame to the school. Be sure to mention Ralph Chandlerwhen you order! Check our calendar for Spirit Night opportunities!
Student ID Policy: Parents, our Student ID policy is now in effect. Please see the letter HERE which explains the importance of the Student ID, and why it must be worn at all times.

Digital Citizenship:



Click for easy access to advice on parenting in the digital age...Common Sense is the nation's leading independent nonprofit organization dedicated to empowering kids to thrive in a world of media and technology. Families, educators, and policymakers turn to Common Sense for unbiased information and trusted advice to help them learn how to harness the positive power of media and technology for all kids.

Free Breakfast for Students - All students can receive a school breakfast for free regardless of their status.
Meal prices are as follows: Student Lunch Paid $2.40 - Reduced Lunch $.40

Library News:
Have you checked out the magazines in the Media Center? J-14, Boys' Life, Outdoor Life, Field and Stream, and Sesi are just a few of the titles we have available.
Read Aloud with Mrs. Walton Thursday mornings in the library.
CHECK YOUR EMAIL! Overdue notices are now sent electronically to your student email!
Ask us how you can download ebooks using OverDrive!
Lunchtime Book Club has begun!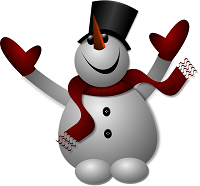 In case of inclement weather, you can find the latest update from the District HERE!
---
Volunteer Procedure

Greenville County Schools (GCS), in an effort to ensure the safety of all of our students, is implementing additional security checks for school volunteers. Effective immediately, all volunteers must submit an application to the school and receive clearance from the district before interacting with children in the school or chaperoning any school field trip. Ralph Chandler Middle School will begin implementing this process immediately. Our primary responsibility is to safeguard our children and ensure we are in compliance with the identified guidelines. Thank you for your cooperation as we work with our stakeholders to complete this process. All volunteers will be required to remain in the presence of a GCS employee at all times until applications for Level II are approved. Please feel free to contact a school administrator if you have any questions.
---
Accolades

| | | | |
| --- | --- | --- | --- |
| | | | |
| Palmetto Gold Award | Excellent Report Card | SC-AMLE | |
---