Important Links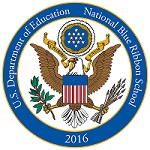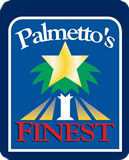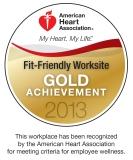 Announcements
Spirit Nights
We will have three spirit nights this month! The first spirit night is Tuesday, March 7th from 5:00- 8:00 p.m at Chick Fil A on Woodruff Rd. Bethel will receive 20% of the profits. Please remember to write the teacher's name on the back of the receipt and place it in the spirit night box! The second spirit night will be on Friday, March 10th from 2:30- 8:30 pm at Twisted Cup on Woodruff Road. Finally, our third spirit night event will take place Monday and Tuesday, March 13th and 14th at Papa John's for both delivery and pickup. What a super easy and convenient way to support Bethel!
Boosterthon
We are excited to have Boosterthon for a sixth year. Boosterthon is a different kind of fundraiser. While still raising money for our school, the Boosterthon team is in our school teaching our children about fitness, character and leadership. It's a WIN–WIN! It all kicks off with pep rallies on Wednesday, March 1st at 8:30 and 9:30 am. Please plan to join us for the Fun Runs on Friday, March 10th . The schedule is as follows: 8:30 (K5, 1st , & Irick), 9:35 (2 nd, 3rd, PMA, & Poole), and 10:50 (4 th, 5th , & IMA). We ask for your help in making this another successful year for our students with the Boosterthon Fun Run!
Fundraiser
Fifth grade Jr. Beta Club students are sponsoring a fundraiser for our local Muscular Dystrophy Association the week of March 6th -10th . They will be selling Shamrocks in the main hallway each morning from 7:30-7:55 for $1.00. The goal is to raise $1,600 to sponsor two children with MDA. Please consider supporting our Jr. Beta Club students.
Make-Up Days
Greenville County public school students will make up the two school days missed in January on Thursday, March 16 and Friday, March 17. If needed, the district has a third makeup day built into the calendar.
Computer Lab
Just a reminder to parents that we encourage students to bring in their own headphones or earbuds for use in the computer labs or classrooms. The school store is open Friday mornings and sells them for $2.00. Thanks!
Reading All-Stars!
The Greenville Drive Reading All-Stars Program is a reading incentive program aimed at promoting reading and academic success. Any 2nd -5 th grade student can participate by reading 5 books in 5 weeks. Complete the reading log sent home on February 10 and return to school by March 21st. You will receive a ticket to the Greenville Drive baseball game on April 24th. We hope everyone will participate!
Bethel Recycling
Bethel participates in a recycling program and welcomes donations of used toner and inkjet cartridges from the following manufacturers: Brother, Canon, HP, Hasler, Lexmark and Neo. Please send donations into the front office.
GCSD Visitor / Volunteer Guidelines
Please click HERE to review the guidelines for visitors and volunteers and to access the district GCS Volunteer Application.
Download our app!
Bethel is excited to have a new App for all to download for free so that you can stay up to date on all things happening at Bethel. You can have all school schedule and event information at your fingertips! Download it from the Apple Store or from Google Play.
iTunes
GooglePlay
---