Important Links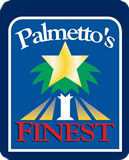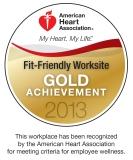 Announcements
National Blue Ribbon School
U.S. Secretary of Education John B. King Jr. announced Bethel Elementary among the 329 National Blue Ribbon Schools for 2016! The award is based on overall academic excellence or progress in closing achievement gaps among student subgroups. Click here for more information.
District Teacher of the Year!
We are so excited to share that Katie Saunders was named Greenville County Teacher of the Year for 2016-17! Congratulations Mrs. Saunders!
GCSD Visitor / Volunteer Guidelines
Please click HERE to review the guidelines for visitors and volunteers and to access the district GCS Volunteer Application.
Spirit Nights
Please join us at our Spirit Nights this month. We have 2 fun ones! Chick-fil-A on Woodruff Road on September 6th from 5:00 – 8:00 pm. You may dine in or drive through – just be sure to leave your teacher's name on the receipt. Azteca Mexican Restaurant in Mauldin is September 21st from 4:00- 8:00 pm. Hope to see you there!
Bethel Bash
Our Annual Bethel Bash is coming October 21st. There will be Games, Rides, Concessions, Photo Booth and this year a SILENT AUCTION! If you would like to donate an item to the Auction, or would like to help, please contact Angie Wilson at wilsonangie864@gmail.com or Lori Flaherty at loriyflaherty@gmail.com .
Download our app!
Bethel is excited to have a new App for all to download for free so that you can stay up to date on all things happening at Bethel. You can have all school schedule and event information at your fingertips! Download it from the Apple Store or from Google Play.
iTunes
GooglePlay
Boxtops
Box Tops are an easy way to earn money for our school. Last year we collected over $3,700.00!! That's over 37,000 Box Tops! All you have to do to help is clip your Box Tops at home, put them in an envelope or bag labeled with your child's name and teacher, and send them to school. Please be sure that the Box Tops aren't expired and are clipped on the lines. We will hold several contests throughout the year to see who can clip and turn in the most Box Tops. Our first deadline will be on Friday, September 30th.
---