Important Links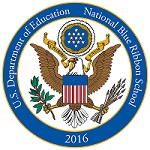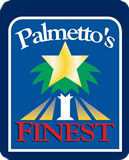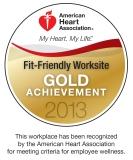 Announcements
Gingerbread Shop
The Gingerbread Shop will be open December 5th -9th. Your child's teacher will sign up for a time that his/her class will visit the shop, and the time will be communicated to you beforehand by your child's teacher. The shop gives the children a chance to purchase holiday gifts for their parents, grandparents, aunts, uncles, siblings and friends on their own. The gifts will be wrapped and sent home with your child. More information and money envelopes will be coming home on Friday, December 2 nd . We will also open the shop for a family night on Monday, December 5 th from 5:00- 7:00. You are welcome to come with your children and watch as they experience this great event!
Swamp Rabbit Scholars!
Bethel students are invited to participate in the Greenville Swamp Rabbit Scholars program from November 21st- December 9th. Students should receive a Swamp Rabbit bookmark. They need to read 3 books in 3 weeks, have a parent initial the bookmark and show it to their teacher to participate. Students who do this will receive 1 free ticket to the February 19th hockey game. Click here for more information!
Holiday Parties
Holiday Parties will be held on Friday, December 16th. We would like to continue offering a healthier balance of food at our class parties. Please contact the room mom for your child's class if you would like to assist with this. If you will be attending the party or if your child will have an early dismissal after the party is over, be prepared to show your photo ID.
10:30 K5, 1st, Irick
12:00 2nd, 3rd, PMA, Poole
1:00 4th, 5th, IMA.
Moonstruck Shopping
There will be a private holiday shopping night for Bethel families only at Moonstruck Specialty Store located at 301 N. Main Street, Mauldin. This special event will take place on Monday, December 12 from 5:30-7:30. Moonstruck will give 20% of the sales to Bethel! Come on out to Moonstruck and do some holiday shopping and support our school!
Bethel Recycling
Bethel participates in a recycling program and welcome donations of used toner and inkjet cartridges from the following maufacturers: Brother, Canon, HP, Hasler, Lexmark and Neo. Please send donations into the front office.
National Blue Ribbon School
U.S. Secretary of Education John B. King Jr. announced Bethel Elementary among the 329 National Blue Ribbon Schools for 2016! The award is based on overall academic excellence or progress in closing achievement gaps among student subgroups. Click here for more information.
GCSD Visitor / Volunteer Guidelines
Please click HERE to review the guidelines for visitors and volunteers and to access the district GCS Volunteer Application.
Download our app!
Bethel is excited to have a new App for all to download for free so that you can stay up to date on all things happening at Bethel. You can have all school schedule and event information at your fingertips! Download it from the Apple Store or from Google Play.
iTunes
GooglePlay
---