Announcements
Positively Proud to be DRUG FREE!
RED RIBBON WEEK Activities:
Monday - Spirit Day
Wear your favorite Skyland t-shirt and declare
you are too smart to start!
Tuesday - Western Day
Wear Western clothes to give drugs the boot!
Wednesday - Crazy Socks Day
Sock it to drugs by wearing your craziest socks!
Thursday - Pajama Day
Reach for the STARS, not for drugs!
Friday - Red Day
Wear red to show that drug free is the way to be!
Yearbooks - Order On-line
Order your Skyland Elementary Yearbook on-line. Just follow these steps:
Step 1: Visit www.memorybook.com/parentpay
Step 2: Enter your pay code 83047 and click next
Step 3: Buy a yearbook for $22.50 or a yearbook with personalization for $24.75
Order online through 10/31/2016. After this date, prices will be $25.00 without personalization. If you have any questions about ordering your yearbook, contact the yearbook advisor at 864-355-7216.
Annual Fall Festival

Mark your calendars now for PTA's most popular fundraiser of the year- the Annual Fall Festival & Silent Auction- to be held Saturday, Nov. 12 from 11:00 a.m. -4:00 p.m. This fun-filled event for families will feature balloon animals, bounce house, bungee run, obstacle corse, super slide, rock wall, mechanical swings, face painting, cake walk, hay rides, sand art, scooter race, basket raffle, vendor tables, and more games than ever before! Food & drinks such as hot dogs, chips, boiled peanuts, funnel cakes, fried oreos, cotton candy, popcorn, nachos and more will be available! As you can see, this will be fun for the WHOLE family and a great way to help raise money and support Skyland! We hope to see you here. Don't forget to send drinks, candy, and theme basket items to help support this event.
School Visitor and Volunteer Guidelines
Greenville County Schools, in an effort to ensure the safety of all of our students, is implementing additional security checks for school volunteers. Effective immediately, all volunteers must submit an application to the school and receive clearance from the district before interacting with children in the school or chaperoning any school field trip. Volunteers are now identified by two different categories: Level I or Level II. Please review the details at the link provided. School Visitors

Skyland is Awarded Gold!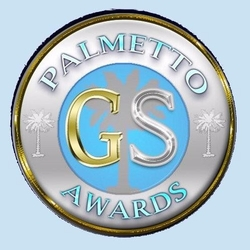 The Palmetto Gold and Silver Awards Program recognizes and rewards schools for attaining high levels of absolute performance, high rates of growth, and for making substantial progress in closing the achievement gap between groups of students. Skyland was recently awarded "Gold" for performance and "Gold" for closing the achievement gap. Skyland was one of only 2 elementary schools in the district to be award "Gold" in both categories. To see a list of awarded schools, click here.