Middle School Championships Set; Spring Playoffs Update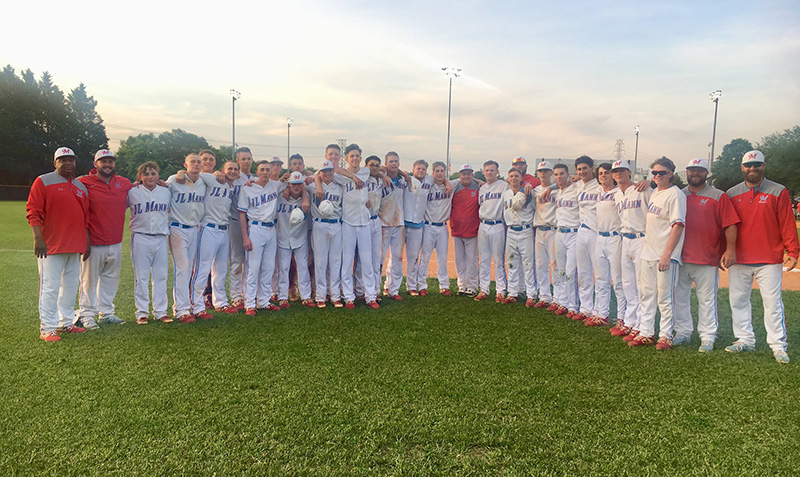 The 2019 GCS middle school spring sports championships are set. Title games will be held at the Wade Hampton High athletic complex this Saturday. Girls soccer will start at 10:00 am with Ralph Chandler Middle facing Riverside Middle. The boys soccer title match will follow at around 11:30 am with Beck Academy squaring off against Berea Middle. Baseball first pitch is slated for 10:30 am with Hughes Academy vs Riverside Middle. Softball has Blue Ridge Middle playing Ralph Chandler Middle at 11:00 am.
Varsity softball playoffs move to Upper State this weekend. In Class 4A, Travelers Rest will be on the road at Belton-Honea Path and Blue Ridge will travel to Palmetto, both games are scheduled for tonight at 6:00 pm. On Saturday, Hillcrest will travel to Fort Mill in Class 5A.
JL Mann escaped with a 6-5 win over Dorman in round one of Upper State. The Patriots will take the field Saturday at Blythewood in Class 5A. In Class 4A, three GCS teams from Region II remain alive, but Blue Ridge and Greenville will face each other in an elimination game on Saturday at Greenville. Eastside, who defeated Blue Ridge, will travel to BHP.
The 5A girls soccer playoffs roll into round three with JL Mann, Riverside and Mauldin still alive. The Mavericks will travel to Clover, while JL Mann will host Riverside on Friday night. Eastside advanced past York 2-0 and will travel to Daniel in Class 4A.
The Eastside boys will host Greenville in a rematch of last season Upper State final in Class 4A on Saturday. In 5A, JL Mann hosts Greenwood and Mauldin will travel to Clover.
Good luck to all this weekend!
Posted: 5/3/2019 | Author: Jeff Hoffman