Greer Advances to State Football Finals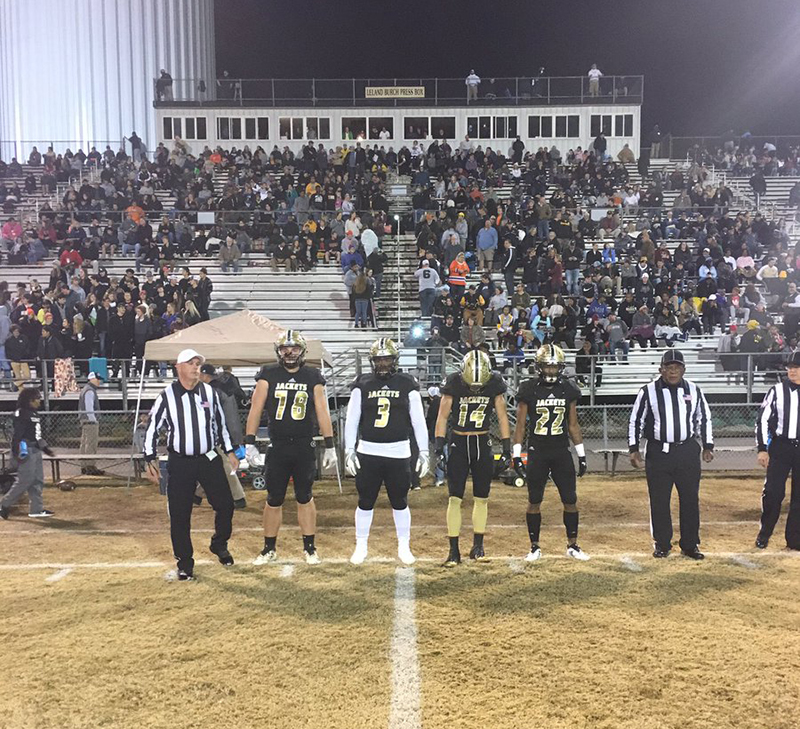 It has been 15 years in the making, but Greer High is back in COLA for the football state championship weekend. The Yellow Jackets defeated Daniel 35-23 to advance to the Class AAAA State Title game vs Myrtle Beach. Greer's last trip to Columbia ended with a AAA championship in 2003. There have been some unexpected early exits and many close calls over the years, but after falling in the Upper State last year the Jackets dedicated themselves to not coming up short. Lead by seniors Dre Williams, Quack Cohen, Matthew Huff and the rest of the Class of 2019, Greer steamrolled through the regular season. Their only loss was a Week 0 defeat to neighboring rival and 5A power Byrnes. The Jackets have rattled off 13 straight and they've done it in a variety of ways, including a 6-3 defensive game vs Ridge View in the 3rd round.
At Upper State, Greer hosted Daniel. The Jackets ended the Lions season in 2017 in the first round, but these Lions were much improved and entered the game 11-1. Daniel grabbed an early 7-0 lead off QB Tyler Venables 90yd TD toss to Hack Hamilton. Dre Williams tied the game late in the 1st with a 1-yard TD run following a fumble recovery by the Jackets defense. Daniel grabbed the lead back in the 2nd with a 30-yd FG, but Williams again answered with a one play, 65-yd TD run. Venables 2nd TD toss made it 16-14 Lions with under five minutes left in the half. Matthew Huff's 7-yd TD run gave the Jackets the lead and after another Greer recovered fumble, Williams scored from 11 yards out for a 29-16 halftime lead. Venables cut the lead to six with a short TD run, but Edwin Sales added a pair of second half field goals (28, 31) and Greer was able to control the clock and advance with the 35-23 victory.
Now the Jackets will be the home team at Williams-Brice Stadium as they face the Myrtle Beach Seahawks. Myrtle Beach enters at 11-1 and avenged their only loss of the season by defeating Hartsville 52-31 in the Lower State finals. Kickoff for the AAAA State Title game will be at 1:00 pm Friday, December 7th. Greer will be looking for their 5th state championship to add to the water tower. Myrtle Beach seeks their 8th, the last coming in 2013.
**Story updated to reflect change of date from Dec. 8 to Dec 7 at 1:00 pm**
Posted: 12/3/2018 | Author: Jeff Hoffman