Southside Make History; Greer Looks to Add to Their Legacy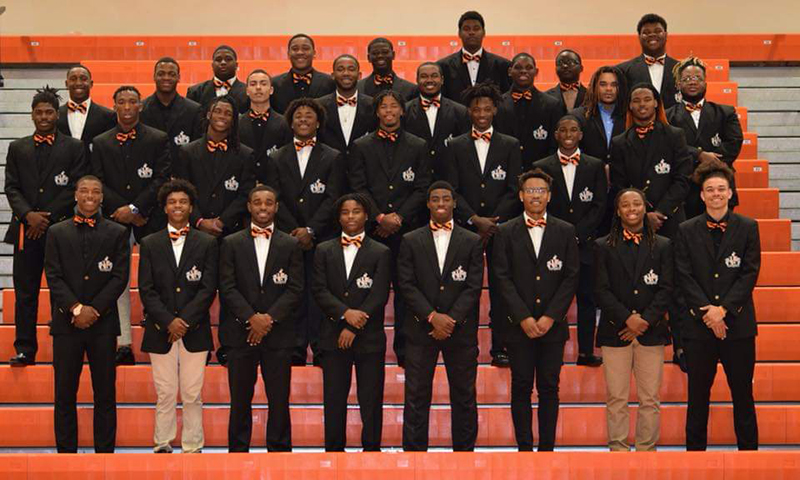 Entering the 2nd round of the 2018 SCHSL football playoffs, two GCS teams remained.  One was trying to add to their already storied history, while the other was trying to etch a new chapter in their record book.  
Southside entered the 2nd round, having never advanced to the third round of the high school playoffs.  And late in the 4th quarter it appeared as though the Tigers would come up just short again.  Trailing 14-8 with under a minute to play, Southside needed a miracle to pull off a road upset at Pendleton.  The Tiger defense held and forced a punt with only :08 seconds remaining.  Pendleton's punter attempted to run out the clock, but was tackled at the one yard line with one second remaining in the game.  Southside took advantage of the mistake and Brayden Bennett plowed into the endzone to tie the game at 14 as time expired.  The Tigers came up short on Jalon Calhoun's 2-pt attempt and the game went to overtime.  Three plays later QB Jamie Gamble's tipped pass found Bennett in the back of the endzone for the go-ahead score.  Bennett then added the 2-pt conversion.  The Bulldogs needed only one play to score in OT, but on the ensuing 2-pt try for the tie, Trayy Oglesby forced an errant throw preserving a 22-20 victory for the Tigers.  As head coach Jeremy West noted after the game, for the first time in school history "Southside is practicing football on Thanksgiving!"  Southside will travel to unbeaten Chester on Friday.
While Southside was making history, the Greer Yellow Jackets were busy adding to their programs storied history.  Dre Williams needed only one play to race 74-yds for the games opening touchdown to give Greer a 7-0 lead at Dooley Field vs York.  York answered to tie the game at 7 before Matthew Huff found the endzone on a 6-yd score to cap an eight play drive and the Jackets held a 14-7 lead after one.  York locked in early in the 2nd and grabbed a 21-14 lead after a long TD run by Skylen Oglesby.  With 3:50 left in the quarter, Greer got back on track as Huff connected with Williams out of the backfield for a 22-yd score.  Huff closed the half finding Miller Dearmond for a 28-21 halftime lead.  Greer pushed the lead to 14 after another Williams touchdown.  York cut it to 35-28, but Huff closed the quarter with a pair of touchdown runs (22 and 1-yd) and Greer pushed the lead to 49-28 heading to the 4th.  In the final frame, Dre Williams added his fourth and fifth scores of the night and Greer rolled to a 63-40 victory over York.  The Yellow Jackets will host Ridge View for a spot in the Upper State Finals.
Posted: 11/19/2018 | Author: Jeff Hoffman