Destination Return to School Parent Resource Page

Para traducir esta y otras páginas al español, haga clic en la pestaña Seleccionar idioma de Google en la parte inferior de la página.
The goal of the GCS administration is to return to in-person school five days a week, as soon as it is safe to do so.
Attendance Plan 2 in Effect
Based on continued improvement to the Greenville County Spread Data metrics as reported by DHEC, and absent a dramatic and negative swing in spread data over the next week, Greenville County Schools will move to Attendance Plan 2 the week of September 7. Under this plan, students attend in-person school two days a week and are on eLearning the other three. Approximately 50% of students are in the building each day.
Under Attendance Plan 2, the Blue and Green students attend in-person school on Monday and Wednesday, while Red and Purple students attend in-person on Tuesday and Thursday. All students are on eLearning on Friday.
GCS does not announce the Attendance Plan weekly. We only make announcements about the Attendance Plan when it changes. As a result, starting September 7, Attendance Plan 2 will be in effect until further notice. The goal of GCS remains a return to full-time, five-day-a-week attendance as soon as it is safe to do so.
---
Under guidelines produced by the AccelerateED task force, schools should correlate attendance plans to Community Spread levels. In general, as community spread increases, the number of students present in school each day should decrease, down to and including zero. DHEC issues a new community spread rating each Monday. Our Attendance Plan Roadmap provides four possible attendance scenarios for students: 0 days of in-person attendance (also known as eLearning), 1 day of in-person attendance (1/4 of students attend each day, Mon-Thurs), 2 days of in-person attendance (1/2 of students attend each day, Mon-Thurs), and our regular five-day schedule. We are only able to maintain social distance in schools under Attendance Plans 1 and 2.
Parents who need to change their child's color group due to childcare issues or transportation should complete the form below. Revising student groups is a very complex process, so please use this option only if necessary. Changes are based on space availability on buses and classroom capacity in the school, taking social distancing into consideration. Please allow a few days for changes to be processed.
Request for Student Change in Group (Color) Assignment
Cambio de estudiante en la asignación de grupo (color)
For Answers to Your Questions
Email | infoline@greenville.k12.sc.us or Call | 864-355-3100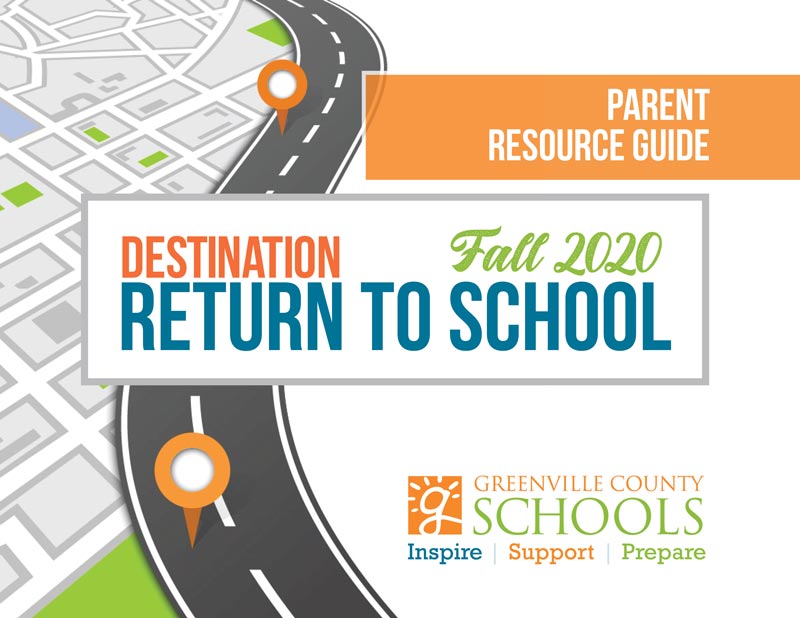 Return to School Parent Resource Guide
Return to School Resources
Los subtítulos en español se proporcionan haciendo clic en el botón CC en la parte inferior del video.