W. Burke Royster, Ph.D., Superintendent - Greenville County Schools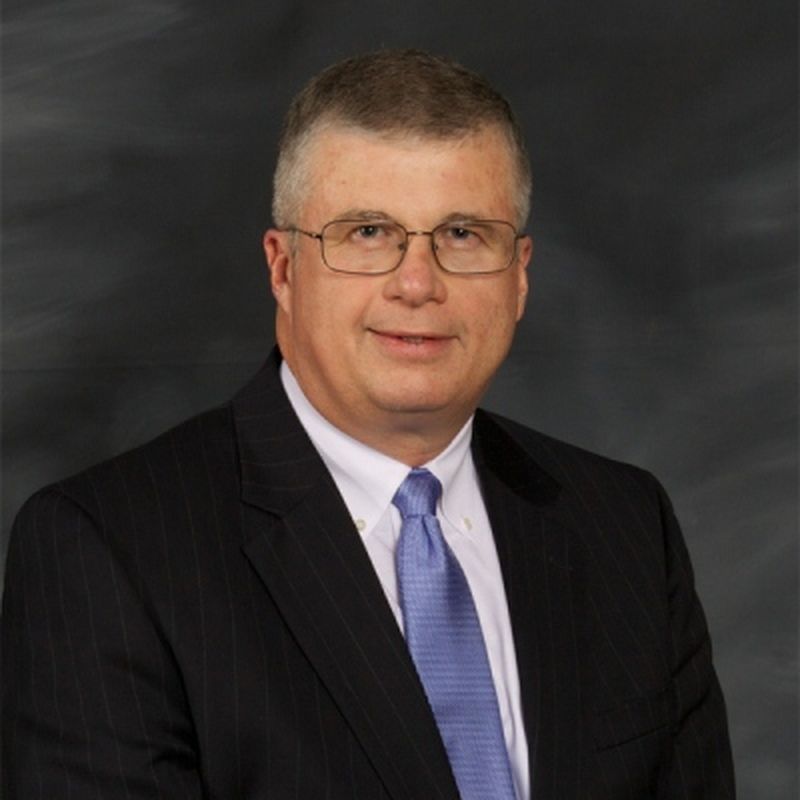 864-355-8860
wroyster@greenville.k12.sc.us
Dr. W. Burke Royster began his duties as the tenth CEO of Greenville County Schools in April, 2012, after previously serving as the district's deputy superintendent. He provides leadership for the state's largest and nation's 44th largest school district, which serves more than 76,000 students and employs 9,600 teachers, principals and other personnel.
Dr. Royster has served 35 years in public education as a teacher, coach, school administrator, and district leader. He began his career in 1980 as a teacher and coach at Starr-Iva Middle School in Anderson School District Three and joined Greenville County Schools for the first time in 1983 as assistant principal of Monaview Middle School. He then served as an assistant principal at Northwestern High School in Rock Hill School District Three and assumed his first principalship in 1990 as the initial leader of Waccamaw High School in the Georgetown County School District.
He returned to Upstate South Carolina in 1994 to serve as principal of Seneca High School in Oconee County Schools and assumed his first district-level position in 1999 as an assistant superintendent in that school district. He rejoined Greenville County Schools in 2005 as deputy superintendent for operations and became the district's sole deputy when he assumed additional leadership responsibilities for the instructional division in 2011.
During his tenure as superintendent, the school system received, in 2014, its first Excellent absolute rating on the State Report Card and 97.7 percent of schools earned an absolute rating of Excellent, Good or Average. When the ratings were announced, Dr. Royster noted, "The improvement in our report rating mirrors enhancements across the district in instructional delivery, student engagement, and rigor. It also reflects the extremely supportive and visionary leadership of our Board of Trustees and the commitment and dedication of our principals, teachers, administrators, and staff. Equally important, this Excellent Rating reinforces our belief that Greenville County Schools is a national leader in innovation, collaboration, and career and college readiness."
Other indicators of success include improvement of the graduation rate, which increased 12.8 percent (9.3 percentage points) over two years to 81.7 percent in 2014, and the $118.5 million in college scholarship offers received by the Class of 2015. Over the past three years, GCS seniors have received $338.5 million in scholarship offers.
Additionally, GCS students continue to outperform the state and nation on the ACT and SAT college entrance tests. The percentage of students scoring Exemplary on the State PASS test continues to increase and GCS students outperform the state in all subjects and at all grade levels.
Planning to meet current and future needs is a hallmark of Dr. Royster's administration. The Graduation Plus initiative provides students with multiple opportunities to graduate with a high school diploma plus credits toward a college degree and/or a technical certificate for a higher-paying job directly out of high school.
Academic offerings across the school system continue to expand, including Science, Technology, Engineering, Arts, and Mathematics (STEAM) initiatives, ACCELERATE engineering, New Tech, the Art of Architecture at the Fine Arts Center, expansion of project-based learning courses, dual credit courses, on-line courses, high school courses at middle schools, and restructuring of career technology offerings to provide courses at high schools that do not require a specialized space.
On the operational side, the Long Range Facilities Plan and Capital Improvement Program, which is updated annually, provides for construction and renovation of schools to meet the district's growing student population, modifications to schools to accommodate academic innovations and to enhance safety, and maintenance of buildings and major equipment to prolong their use.
During his six years as deputy superintendent, Dr. Royster focused on improving the district's effectiveness and efficiency. He was instrumental in leading the district through more than $52.5 million in General Fund Budget cuts without furloughs or drastic reductions to the teacher workforce. He also initiated cost-saving initiatives, including energy savings of more than $4 million – the equivalent of 80 teaching positions. Those cost-cutting efforts to maximize funding for instruction and instructional support have continued, as evidenced by the school system's low administrative cost of 1.35 cents per dollar.
Dr. Royster serves on various community boards including The Greenville Chamber of Commerce, The United Way, Greenville Technical College Area Commission, and Public Education Partners, and is a graduate of Leadership Greenville. He is also actively involved with Ten at the Top, an organization that promotes partnerships and cooperation to improve the Upstate's economic vitality and quality of life.
He is a member of the American and South Carolina Associations of School Administrators, Executive Committee of the Superintendents' Division of the South Carolina School Administrators Association, Phi Delta Kappa, Horace Mann League, Association for Learning Environments (formerly Council of Educational Facilities Planners), the National Association of School Business Officials, and the South Carolina Athletic Administrators Association.
Dr. Royster received his Ph.D. in Educational Leadership and Policies from the University of South Carolina and his bachelor's and master's degrees from Clemson University.