2023-24 Profile*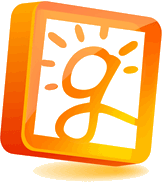 Washington Center
2 Betty Spencer Drive
Greenville , SC 29607
Telephone: (864) 355-0250
Fax: (864) 355-0249
www.greenville.k12.sc.us/washctr/
Grades: Washington Center - Self-Contained Special Education Ages 3-21
Enrollment: 118
School Location: Washington Center - Highway 291 near Cleveland Street intersection
Principal: Sheila Gentry
Email: skgentry@greenville.k12.sc.us
Awards and Honors
Based on team recommendations, students with severe intellectual disabilities, often accompanied by medical, sensory and motor challenges, are served at Washington Center. The school's focus is to develop functional academic, self-help and leisure competencies needed for participation in family and community activities.
Daily academic instruction with the Unique Learning System and Attainment Curriculum is aligned with SC standards, and students in designated grades take the state's alternate assessments. Programs such as: M.O.V.E (Mobility Opportunities via Education), adaptive environmental science, daily living, Virtual Learning and community based instruction (CBI) support the curriculum. Augmentative communication and assistive technology are integrated daily into the school program. Classrooms are equipped with touch screen computers, iPads, Chromebooks and interactive white boards. The web-based OnCourse System is used for lesson planning.
Students participate in both on and off campus events, such as Special Olympics, Boo in the School, Valentine Pageant and presentations by drama and music groups. Additionally, classes raise money for charities, visit local nursing homes, and prepare and sell meals to staff on a bi-monthly basis. Students who are 13 and older participate in Community Based Instruction. Volunteers provide book buddies, dance partners and support for PTA activities such as Parent Night and the annual Run, Walk and Roll fundraiser, while partnerships with local schools allow students to interact with nondisabled peers and to take off campus trips. PTA and SIC assist by fundraising, volunteering and advising; and, Washington Center is a training facility for college and university students preparing for careers in education and health.
Accredited by AdvancEd
Local and State Knights of Columbus Council Grants
WYFF Golden Apple Awards Winners

For a closer look...
For more in-depth information on this school including programs, course offerings, extracurricular activities, and more - visit www.greenville.k12.sc.us/washctr/
If you would like information about the School Report Card rating, visit the State Department of Education Website, screportcards.com.
For more information, call INFOLine at 864-355-3100, visit our website at www.greenville.k12.sc.us.
*Note: School Information is Revised Annually by October 15.
Facilities
24 Specialty classrooms, Media Center, Adapted Classroom Computers, Art/ Music Classrooms, Multipurpose Gymnasium with Stage, Cafeteria, Conference Rooms, Speech Therapy Suite, OT-PT Therapy Rooms, Specialized Health Clinics, Daily Living and Adapted Environmental Science Classrooms, Greenhouse, Instructional Kitchens, Multi-Sensory Environments, Handicapped Accessible Campus, Playgrounds and Nature Trail.
Faculty Profile
Administrators: 2
Teachers/Professional Staff: 28
Support Staff: 56
Outstanding Features/Programs
ADA Compliant Nature Trail
Adapted Environmental Science/ Greenhouse
Adapted Physical Education
Adaptive Transportation
Alternate Assessments
Augmentative Communication
Awards Recognition
Boo in the School
Computer Assisted Learning
CPI/Core Team Trained Staff
CPR Medical Team and Certified Staff Training
Craft Day Festival
Daily Living Skills Instruction
Graduation Ceremony
Individualized Education Programs
Instructional Curriculums: Attainment and Unique Learning System
Instructional Kitchen
Interactive Technology- Promethean Boards/iPads/Touch Screens
Medical Homebound/ Homebased Services
Mobility Opportunities Via Education (M.O.V.E.)
Monthly Classroom Newsletters
Nursing Staff
OnCourse Lesson Planner
Peer Volunteer Activities
School Messenger: Mass Telephone Communication
Seagull Express: Monthly School Newsletter
Seagull Grill: Student Participation in Meal Sales
Specialized Meals
Therapies: Occupational, Physical, Speech (Itinerant: Hearing, Vision, O&M)
Valentine Dance
The mission of Washington Center is to address students' individual needs through appropriately adapted learning experiences. Standards-based instruction is provided daily; and, through home, school, and community collaboration, an educational environment has been created that conveys respect and recognition of each student's potential for success. Rather than focusing on student limitations, staff members strive to provide levels of support required for optimal student growth.