2018-19 Profile*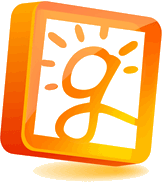 League Academy of Communication Arts
125 Twin Lake Dr.
Greenville , SC 29609
Telephone: (864) 355-8100
Fax: (864) 355-8160
www.greenville.k12.sc.us/league/
Grades: 6th - 8th Grades
Enrollment: 822
School Location: Right outside of Downtown Greenville
Principal: Mary Leslie Anderson
Email: makander@greenville.k12.sc.us
Awards and Honors
Redesignated "National School To Watch" 2016
Excellent Report Card Ratings over several years
Second Runner Up Greenville County Teacher of the Year
A top performing middle school in the District and State
Palmetto Gold and Silver Award for Student Achievement and Closing the Achievement Gap
SC Duke TIP Scholars/SC Junior Scholars
Capturing Kids' Hearts School
All State and All Region Orchestra Winners
Superior Scores at Orchestra Festivals and Competitions
First place and Best Overall Awards at Choral Festivals and Competitions
SC Theatre and Speech Association State Awards
National, State and District Visual Arts Award Winners
National, State and District PTA Reflections Contest Winners
Warehouse Theatre Grants
American Chemical Society Science Grant
LiveWell Greenville Grant
American Heart Association Recognition for Starting Dodge Ball for Heart Disease Program.

For a closer look...
For more in-depth information on this school including programs, course offerings, extracurricular activities, and more - visit www.greenville.k12.sc.us/league/
If you would like information about the School Report Card rating, visit the State Department of Education Website, screportcards.com.
For more information, call INFOLine at 864-355-3100, visit our website at www.greenville.k12.sc.us, or watch The Schools Channel (Charter Cable Channels 14 and 99).
*Note: School Information is Revised Annually by October 15.
Facilities
Neighborhood Setting Close to Downtown • 39 Academic Classrooms including 6 Science Labs • Auditorium with full Stage and State-of-the-Art Control Room • Dance and Drama Studios • 3 Computer Labs • Video Production Studio • Band, Strings, and Choral Rooms with practice studios • Art studio with Kiln Room and Outdoor Patio • Full Gym with Exercise Room and Athletic Fields • Media Center with over 19,000 Books for check-out • Cafeteria with outdoor dining • Tree Garden
Faculty Profile
Administrators: 3
Teachers/Professional Staff: 56
Support Staff: 35
Outstanding Features/Programs
First Lego/Robotics
Magnet Program with Communication Arts Focus
High School Credit (Carnegie Units) for Honors Algebra I, Honors Geometry, Honors English I, Spanish I, Art I, Keyboarding, Theatre I, Digital Media Arts I, Financial Literacy, and Google Basics
Gifted and Talented Language Arts Program
Advanced Studies in Dance, Drama, Music, and the Visual Arts
National Junior Beta Club
Student Government Association
League Ambassadors
Peace Center Partnership for Staff Development
Gifted and Talented Arts Program and ELA Program
Peace Voices Program' Hearts
Capturing Kids
SmartArts "Artist in Residence" Program
Courses in Communications such as News Programming, Media Arts, Newspaper, and Creative Writing
Teen Leadership Program and Course
STEAM Trained Teachers
Awards Days/Student Recognition Programs
Cultural and Educational Field Trips
Boys and Girls Athletic Teams for All Middle School Sports
Girls on the Run Running Club
Intramural Sports Program
Parent Teacher Association (PTA)
School Improvement Council (SIC)
Mentor Upstate Participants
Literacy Focus Team
Communications Course for all Students highlighting The Profile of the SC Graduate
National Top Ten School for Energy Conservation
13 Chromebook Carts
IPads for Students