2018-19 Profile*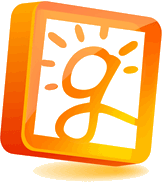 A.J. Whittenberg School of Engineering
420 Westfield Street
Greenville, SC 29601
Telephone: (864) 452-0500
Fax: (864) 452-0515
www.greenville.k12.sc.us/ajw/
Grades: 4K - 5th grade
Enrollment: 565
School Location:
Principal: Dr. Susan Stevens
Email: slsteven@greenville.k12.sc.us
Awards and Honors
2017 Dick and Tunky Riley What Works SC Award of Excellence Finalist for the Innovate Program
2017 NASA-Certified Eclipse Viewing Location
Accredited by Southern Association of Colleges and Schools
2014 Featured in the "Signs of Competitiveness in the Americas" report by the
Inter-American Competitiveness Network led by the U.S. Dept. of Commerce as a contribution to innovation
2014 Green School Award from the South Carolina Chapter of the U.S. Green Building Council
2014 Silver LEED certified facility – the first school in the Upstate to receive this honor
2014 Live Well Greenville Healthy School
2014 Healthy Lunchtime Challenge Recipient visits the White House
2014 Ranked #1 in the state by Artsonia, school's online art gallery and #17 in the Nation
2012-2014 Recipient of the Palmetto Gold Recognition of Student Achievement
2013 Champion's of the Environment Grant
2012-2014 Excellent Report Card Rating
2012-2014 ESEA Wavier Rated "A" rating (99.7)
2012-2014 United Way Campaign of Excellence
2012 Featured in CityStory Greenville Book
2011 Fit's School Challenge Reedy River Run Winner
2010 Greater Greenville Association of Realtors Revitalization Award
EPA Recycling Grant Recipient
CATCH (Coordinated Approach to Childhood Health) school
First school to implement the scratch-made menu and health program
PTA Reflections State Winners
Green Step School
Safe Kids School
7 National Board Certified Teachers
A. J. Whittenberg, Civil Rights Pioneer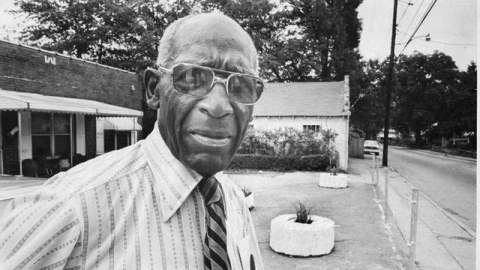 For a closer look...
For more in-depth information on this school including programs, course offerings, extracurricular activities, and more - visit www.greenville.k12.sc.us/ajw/
If you would like information about the School Report Card rating, visit the State Department of Education Website, screportcards.com.
For more information, call INFOLine at 864-355-3100, visit our website at www.greenville.k12.sc.us, or watch The Schools Channel (Charter Cable Channels 14 and 99).
*Note: School Information is Revised Annually by October 15.
Facilities
88,232 square foot, three-story facility opened in 2010 • Designed to facilitate collaborative learning and the engineering curriculum • 2 STEM Labs visible from both the interior and exterior of the building due to glass walls • Leadership in Energy and Environmental Design (LEED) Silver certification • Downtown Greenville location • Adjacent to the Swamp Rabbit Trail and Reedy River• Neighbor to the Salvation Army Ray & Joan Kroc Corps Community Center (shared facility space) • Wi-Fi throughout the school • SMART Table Lab • Electric Keyboarding Lab • Green Roof • Solar Panels • Student-designed playground • Outdoor classroom and extensive organic vegetable garden • Desktop computer Lab
Faculty Profile
Administrators: 3
Teachers/Professional Staff: 33
Support Staff: 22
Outstanding Features/Programs
One to One Technology Program for 2nd through 5th grade
Most technologically advanced elementary school in Greenville County
Beginning in 2nd grade, all students are issued a tablet, to be used in school and taken home
All teachers issued an iPad as an instructional resource
First public elementary school in South Carolina with a school-wide engineering curriculum
Engineer Partner Program with such local organizations as Michelin, Fluor, GE Energy, Jacob's Engineering, CU-ICAR, Hartness, International and Hubbell Lighting to bring engineering to life for students
Strong financial support for programming through grants and corporate sponsorships
Partnership with the Kroc Center resulting in shared facility space (tennis, swimming, soccer, and golf programs offered for AJW students at the Kroc Center; adult learning programs offered by the Kroc Center at the AJW Media Center)
LEED Silver facility features make the building a learning tool
CATCH healthy living program (healthy menus, active lifestyle programs, health education)
Junior FIRST LEGO League Program
FLL LEGO Robotics
Urban Naturalist
Organic vegetable garden
Butterfly garden
SMART Tables in every pre-kindergarten, kindergarten and first grade class
Electronic Keyboarding Lab
Active PTA and volunteer involvement
Art
PE
Music
Chorus
Green Team (Recycling, Composting, Energy-saving, Water quality)
Breathe Better Air Program
Live Morning News Program ("Eye on Engineering")
Challenge program for Gifted and Talented students
Extended Day Program and Enrichment Activities
Parenting Workshops
Awards Programs
Safety Patrol
Watch D.O.G.S (Dad of Great Students)
Terrific Kids Program sponsored by the Kiwanis Club
Innovate! Afterschool Program
Mentoring Program
Upstate Therapy Dogs Reading Program
Clubs - Coder Club, Running Club,