Upcoming Events
---
---
Spotlight on Riverside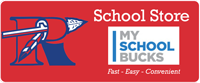 ---
Documents and Forms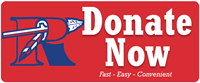 ---
Friends of Riverside
---
RHS PTSA E-Blast
News & Notes
Graduation Photos

We are pleased to announce that IMAGES will be on hand at Graduation to take pictures of our graduates as they walk across the stage. Please visit their website (www.IMAGES-SC.com) 3 days after our graduation to view and order portraits. Once on the IMAGES website, go to Gallery, View Ceremony Photos, Graduation 2019, choose Riverside High School.
---
Girls Lacrosse Summer Practice

Open to any 7-12 grade girls zoned for Riverside High School. Practice will be held Tuedays & Thursdays June 4-July 18, 5:30 PM until 7:30 PM at the RHS practice field. Sticks & Goggles will be provided. Must bring mouthpiece and water. For any questions and a full practice schedule contact riversidewarriorslacrosse@gmail.com
---
Graduation & Clear Bag Policy

As graduation day draws closer, attendees are reminded that they must follow the clear bag policy of the Bon Secours Wellness Arena.
---
Summer Enrollment of New Students coming to RHS for 2019-20

The RHS School Counseling Department will be holding Summer Registration on the following dates to enroll NEW students coming to RHS for the 2019-2020 school year.
June 25 & June 26
July 15 & July 16
July 29 & July 30
August 5
Parents are asked to stop by the RHS Main Office to pick up an enrollment packet along with an appointment card for their enrollment. ALL SUMMER ENROLLMENTS ARE BY APPOINTMENT ONLY! We ask that you complete the enrollment packet in its entirety and bring the following documents with you --
State or Country Photo ID
2 current "proofs of residency" as explained within the enrollment packet
Birth certificate
Certificate of Immunization
Withdrawal or Transfer Form from previous school along with final report card or unofficial transcript
If applicable - a copy of an IEP or 504 Plan for the student or court ordered guardianship documents
New students will be given an English placement test during their appointment time. Total appointment time may be up to two to two and an half hours.
---
Jiaying Tong Named 2019 U.S. Presidential Scholar

Riverside High School senior Jiaying Tong has been named a 2019 U.S. Presidential Scholar. Jiaying Tong is the daughter of Kebo Tong and Qi Zhu.
The announcement was made today by U.S. Secretary of Education Betsy DeVos, who recognized 161 high school seniors for their accomplishments in academics, the arts and career and technical education fields.
The White House Commission on Presidential Scholars selects scholars annually based on their academic success, artistic and technical excellence, essays, school evaluations and transcripts, as well as evidence of community service, leadership and demonstrated commitment to high ideals.
Of the 3.6 million students expected to graduate from high school this year, more than 5,200 candidates qualified for the 2019 awards determined by outstanding performance on the College Board SAT and ACT exams or through nominations made by Chief State School Officers, other partner recognition organizations and the National YoungArts Foundation's nationwide YoungArts™ competition.
As directed by Presidential Executive Order, the 2019 U.S. Presidential Scholars are comprised of one young man and one young woman from each state, the District of Columbia and Puerto Rico, and U.S. families living abroad, as well as 15 chosen at-large, 20 Scholars in the Arts and 20 Scholars in Career and Technical Education.
The 2019 ceremony will be held June 23, when each honoree will receive a Presidential Scholar Medallion.
---
Riverside High School Warriors Basketball Kids Camp

When: June 10 -13
Time: 9:00 AM - Noon
Where: Riverside High School Gymnasium
Ages: K - 7th Grade (Boys and Girls)
$50.00 per Camper (Shirts and snacks included)
Register for Youth Basketball Camp
---
End-of-Course Examination Program (EOCEP) - Spring 2019

The South Carolina Board of Education requires participation in the End-of-Course Examination Program (EOCEP) for students enrolled in gateway courses which are awarded credit in English 1, Algebra 1/Intermediate Algebra, Biology 1, and the United States History and the Constitution. The EOCEP examination scores count 20 percent in the calculation of the student's final grade. Additionally, students enrolled in an English 2 course will be administered a field test which consists of a writing and a reading section. Scores will not be reported for the English 2 field test.
The EOCEP tests are untimed; however, 2-3 hours is the estimated test administration time for most students to complete the test. Students are expected to complete the test during a single day unless the student has an IEP or 504 Accommodation Plan specifying administration of a single test over multiple days.
EOC Dates at Riverside:
May 15 - English 1 Writing
May 16 - English 2 Writing
May 20 - Biology
May 21 - US History
May 22 - English 1 Reading
May 23 - English 2 Reading
May 24 - Algebra 1 / Intermediate Algebra
To prepare students for online testing, a public version of the Online Tools Training (OTT) is available for students to interact with the testing software and tools before the "real" administration of the assessment. While the OTT simulates the test experience, correct answers and scores are not provided. A public version of the OTT is available at the SC Online Assessment website (Use Google Chrome to access this site.) This public version does not include audio for oral administration or video for sign language.
Students should:
Rest on the nights before these tests.
Eat a nourishing breakfast on the morning of each test.
Be in school and on time, except in cases of illness.
Listen attentively to the teacher's directions so he/she will know exactly what to do.
Read each test question and each response carefully before selecting an answer choice.
Stay calm, if there are questions that seem difficult.
Mark his/her best answer.
Refrain from bringing any electronic device that can be used for communicating, timing, or imaging into the testing location.
---
Summer Kiddie Camp 2019

June 24-27, 2019
9:00 a.m. - Noon
Riverside High School Gym
Showcase on June 27 at 11:30 a.m. / Ages 4 -12
Cost: $50 per child (Drinks and snacks daily; plus a t-shirt for all participants)
Registration Form Online
Payment Link: Youth Cheer Camp
Questions: carmstro@greenville.k12.sc.us

---