Upcoming Events
---
---
Spotlight on Riverside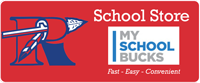 ---
Documents and Forms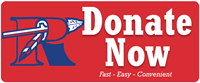 ---
Friends of Riverside
---
RHS PTSA E-Blast
News & Notes
Career and Technology Education

The Career and Technology Education (CATE) department at Riverside offers many courses that would be beneficial to you. Here's a list of the courses that will be offered in the 2019-2020 school year. These courses are designed to help you further explore the career of your choice. Please come see us on the H-Hall with any questions. We look forwarding to seeing you in the fall.
---
Job Fair

Greenville County Schools will host a Job Fair on Tuesday, January 29 from 5:00 - 7:00 pm at Lifelong Learning, 206 Wilkins Street, Greenville. Anyone wishing to apply for bus driver, bus aide, custodial, or food service positions is welcome to attend.
Bus Driver $14.62-$18.32
Bus Aide $10.43-$15.90
Custodian $11.25-13.18
Food Services $10.77-$13.18
GREAT BENEFITS, including health and dental, retirement, sick leave, and free life insurance, are available for employees who work 30 or more hours per week. Training is provided.
If you are interested in working at a job where you can make a difference in the quality of our community and receive great benefits, you are encouraged to attend this event.
For more information contact INFOLine at 355-3100 or visit the Employment section of the GCS website.
---
Louie Golden Night

Friday January 25th we are having "Louie Golden Night" at the home basketball game versus Byrnes. At halftime of the boy's game we will honor Riverside's first basketball coach along with many of his former players and coaches.
---
Rising 10th - 12th Grade Parent Meetings

The RHS School Counseling Department will be hosting their Annual Rising 10th - 12th grade parent meetings on Sunday, January 27, 2019 at 1:30 PM and on Monday, January 28, 2019 at 6:30 PM in the RHS auditorium. Parents are encouraged to attend one of these meetings as the counselors will be discussing SC diploma requirements, college planning, scholarships, virtual school and much more. A copy of the presentation will be available after the meeting on the Counseling On-Demand web site.
---
Bonds Career Center to Open 2019-20 Application

J. Harley Bonds Career Center will open their 2019-20 application on January 7, 2019. Students interested in applying for one of the many programs that are available at Bonds should follow the BACKPACK Application Steps to apply.
---
2019 Spirit Week Charity Application

Is your organization interested in applying to be the 2019 Spirit Week charity recipient? Please complete and submit the 2019 application. Submission deadline is March 15, 2019.
---
Riverside Athletic Hall of Fame Nominations

Riverside Athletic Hall of Fame nominations will be accepted until January 31, 2019. If you know of a former athlete that you feel should be considered for the hall of fame please fill out the nomination form and return it to Coach Oates at Riverside.
---
Student Handbook

Multiple updates have been made to the Riverside High School Student Handbook. Please take time to review the handbook for updates.
---