Spring Playoffs Open for Softball and Tennis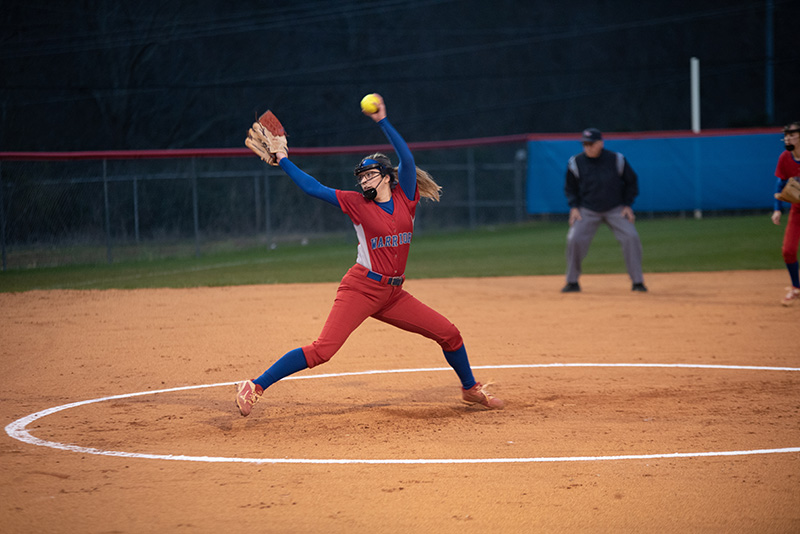 The 2019 SCHSL softball and boys tennis playoffs open tonight. In Class 5A softball, 1-seed in District 1 Woodmont hosts 5th seeded Mauldin. In District IV, 3-seed JL Mann will travel to 2-seed Hillcrest. Blue Ridge is the 1-seed in Class 4A District II. The Tigers will open at home vs Pickens. Travelers Rest is the 2-seed in District IV and will host Daniel. Berea (3-seed) will travel to BHP to face the Bears. Greer will be on the road as well, traveling to South Pointe. Carolina is the 3-seed in Class 3A District IV. The Trojans will travel to Woodruff. Second round and elimination games will be held on Saturday.
In boys tennis, Eastside (2-seed) will host BHP, 3rd seeded Blue Ridge will travel to Wren and at-large Greenville will be on the road at Westwood to open the 4A playoffs tonight. Travelers Rest as a 1-seed out of Region II will get a bye and face Lancaster on April 30th. In Class 5A, 1-seed Mauldin hosts neighbor JL Mann and 2-seed Wade Hampton will face Riverside. Southside will travel to Mid-Carolina in Class 3A.
The baseball playoffs head to round 2, with several GCS teams facing elimination games. Mauldin dropped their opened 5-4 in 10 innings at TL Hanna on Tuesday. The Mavericks will try and stay alive as they host Laurens. Riverside was upset in their playoff opener against Greenwood. The Warriors will look to survive and advance against region rival Byrnes. Hillcrest opened with a road loss at Nation Ford. The Rams will host Boiling Springs in their elimination game. JL Mann advanced to round 2 with a convincing 15-5 win over Boiling Springs. The top seed in District I Patriots will host Nation Ford.
In Class 4A, Greer, Greenville, Blue Ridge and Eastside all won their first round openers. 1-seed Greenville cruised past Palmetto 9-5 in District II. The Red Raiders will host York in round two. 4-seed Greer pulled the upset, defeating District I top seed BHP 4-3. The Jackets will travel to South Pointe. Eastside also pulled out the one run victory, defeating Wren 4-3. The Eagles will travel to AC Flora. 3-seed Blue Ridge edged 2-seed Walhalla in District III. The Tigers will be on the road at Richland Northeast tonight.
In Class 3A, Carolina fell to top seeded Emerald. The Trojans will try and keep their season alive on the road at Camden tonight.
Boys and girls soccer will open their 2019 playoffs next week.
Posted: 4/25/2019 | Author: Jeff Hoffman