2019 Spring Playoffs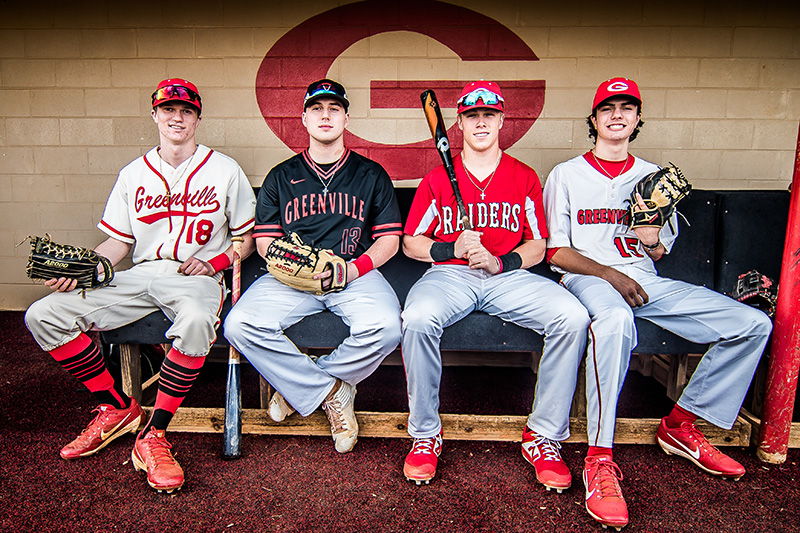 Coming off spring break and spring sports are ready for the 2019 playoffs. Baseball starts on Tuesday, April 23. Greenville High grabbed the top seed out of Region II-4A and will host Palmetto. Eastside (2-seed) will host Wren. Blue Ridge (3-seed) will travel to Walhalla and Travelers Rest (4-seed) will be at South Point. Greer also made the tournament as an At-Large and the Jackets will travel to 1-seed BHP. The second round of the playoffs will be held on Thursday. District title games will be held on April 29. State is scheduled to start its best of three series on Saturday, May 11.
In Class 5A, JL Mann earned the top seed in Region I and will host Boiling Springs on Tuesday. Riverside was the 2-seed out of Region II and will host Greenwood. Mauldin (3-seed) and Hillcrest (4-seed) also earned spots out of Region II. The Mavericks will travel to TL Hanna and the Rams will be on the road at Nation Ford to open the playoffs.
Carolina earned the 4-seed in Region II-3A and will travel to Emerald.
The softball playoffs begin on Thursday, April 25. Not all the pairings are set, but Blue Ridge won the top seed from Region II-4A and will host Pickens. Travelers Rest was the 2-seed and will host Daniel. Berea (3-seed) will be on the road at BHP and Greer (4-seed) will travel to South Pointe. The 3A and 5A playoff brackets are not yet finalized.
In lacrosse, the playoffs kicked off last week during spring break. The JL Mann girls are looking for a return trip to the state finals as they travel to Fort Mill on Tuesday for a spot in the 5A title game on Saturday the 17th. The Greenville boys will be looking for a spot in the 4A title game as they travel to 3-seed Oceanside Collegiate on Tuesday. The lacrosse state title games will be held at Irmo High on April 27th.
Boys tennis and girls and boys soccer brackets are not set and those playoffs are slated to begin on the 29th and 30th for soccer and 25th for tennis.
Good luck to all GCS teams chasing a state title!
Posted: 4/22/2019 | Author: Jeff Hoffman