GCS Middle School Basketball Title Matchups Set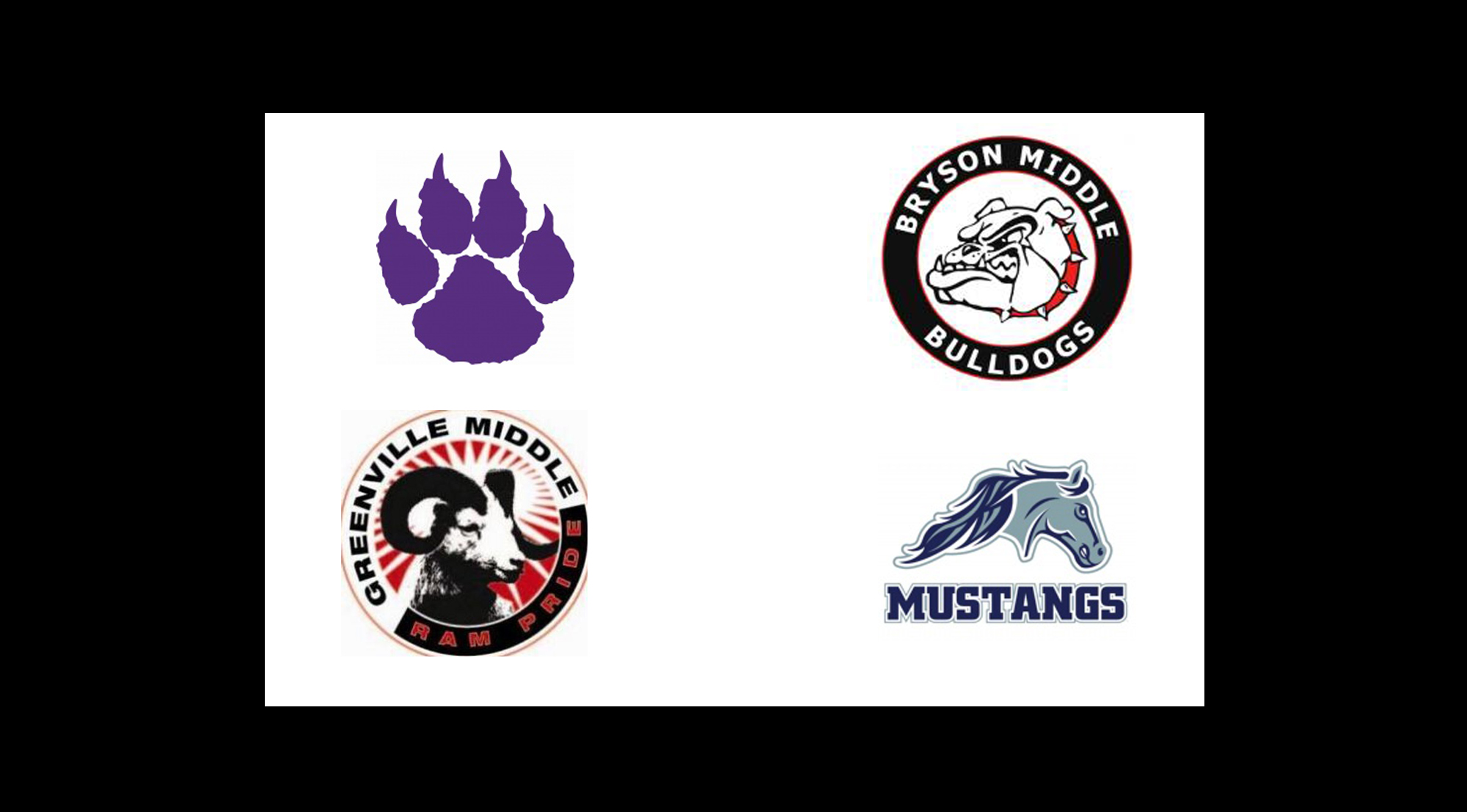 The matchups are set for the 2018-19 GCS Middle School Basketball Championships.  The boys game will feature a rematch from last seasons title game as the  Mauldin Middle Mustangs square off with Greenville Middle Academy Rams.   The Mustangs are defending champions and cruised to a 45-30 victory in the semi-finals over Fisher Middle.  Mauldin enters as South Division champs with an 11-1 record.  That one loss came in game two of the season, a 68-64 overtime loss to Greenville Middle.  The Rams are 12-1 and the North Division champions.  They avenged their only loss of the season in the semi-finals as they defeated Berea Middle 53-51.  Berea had won the season opener over Greenville 64-53.  Early foul trouble looked to be an issue in the rematch, but Greenville kept the game close at half and got a big third quarter to build a ten point lead.  Berea battled back to tie it, but late in the game Greenville knocked down clutch free throws to take a 53-51 lead.  The Bulldogs raced the ball up the court and appeared to have a wide open layup for the tie, but the pass was mishandled and the ball tickled out of bounds with only a second remaining and the Rams held on to advance.  Both teams enter the title game looking to avenge a loss against the other.
In the girls bracket, Hillcrest Middle returns to the title game where they fell just short to Blue Ridge Middle a year ago.  The Lady Wildcats have made it a mission to leave no doubt and not fall short again in 2019.  Entering the playoffs unbeaten, Hillcrest cruised to a 56-28 win in the opening round and then left no doubt as they defeated Sevier 66-8 in the semi-finals.  The Wildcats will face a familiar foe in the championship as they play South Division rival Bryson Middle.  The Bulldogs have won back to back road games in the playoffs to get another shot at Hillcrest Middle.  They defeated Northwest Middle 43-32 in the semis to advance.  Hillcrest and Bryson met twice in two weeks to open the season with Hillcrest winning both games (41-34 and 49-32).  The Bulldogs are hoping the third time's the charm to take down the Wildcats, while Hillcrest is looking to finish the mission they started after falling just short last season.
Tip for the girls championship will be at 11:00 am at Riverside High.  The boys game will follow at approximately 1:00 pm.
Posted: 1/31/2019 | Author: Jeff Hoffman