Profile: Grace Johnson, Southside Tigers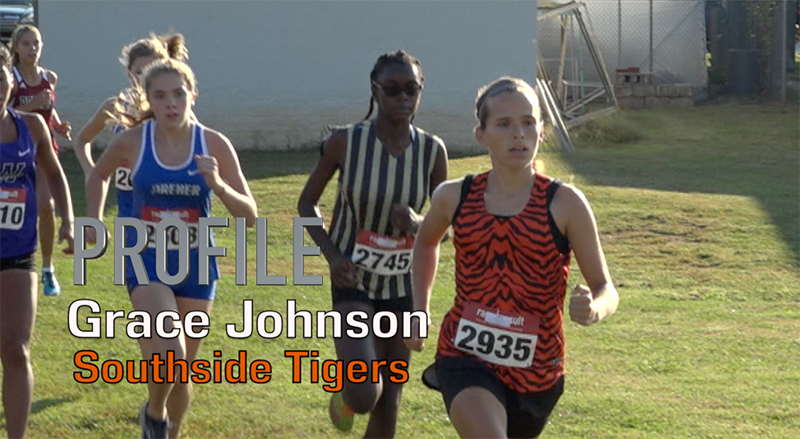 Three year captain on the Tigers Cross Country Team.
PTSA Student Liaison.
Valedictorian Southside High Class of 2019!
Grace Johnson is a well rounded student-athlete. Freshman year Grace started running cross country to help get in shape for basketball. She fell in love with the physical and mental challenge of the sport and became a 3-time captain for the Tigers. Along the way she ws named All-Region and won the Coaches Award. In addition to running, Grace was a one year member of the Southside girls basketball team and is a four year member of the girls soccer team, where she was named Freshman of the Year in 2016 and Defender of the Year in 2017.
Outside of athletics, Grace serves as a student mentor at Thomas E. Kerns Elementary, volunteers for the Greenville Track Club and has been a therapy dog handler since 2014. As an IB student at Southside, Grace has achieved a 5.038 GPA, earning her Class of 2019 Valedictorian honors.
Grace Johnson earned the Marcus Lattimore Leadership Student Athlete Award in 2016 and the Tiger Scholar Award. Of her many accomplishments, one legacy she would like to leave at Southside High before she graduates is a new school record in cross country, a goal she strives for in every race she runs. Meet Southside High's Grace Johnson in this installment of "Profile":
Posted: 10/18/2018 | Author: Jeff Hoffman