Week 4 Preview - GCS High School Football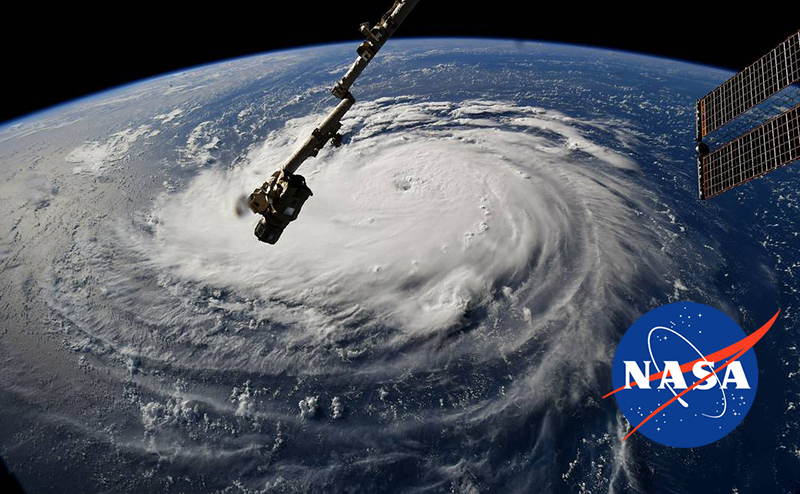 The impending landfall of Hurricane Florence has pushed Week 4 of the high school football season up. Teams are making preparations to play Varsity football on Thursday and Greenville's trip to defending state champions South Pointe was moved to Wednesday night. The Raiders are 3-1 and coming off a huge rivalry week win over JL Mann. With a short week to prepare, the Red Raiders must now travel to Rock Hill and face the 2-1 Stallions. After winning their fourth straight Class AAAA title last December, South Pointe opened the season with an impressive 49-14 win over 5A Northwestern. But in Week 1, the Stallions faltered on the road at 5A Rock Hill. South Point rebounded last week with a 60-14 stampede of Nation Ford. In a potential playoff preview, Greenville hopes for a strong showing from senior QB Davis Beville. The Red Raiders cruised to easy wins over 5A foes Woodmont and Wade Hampton, before falling in the closing minute on the road at another 4A power BHP. Greenville responded nicely last week with a big win at JL Mann. Beville has lead a balanced offensive attack that gains valuable experience each week. Aziz Huff and Caleb Krall have emerged as playmakers on the perimeter and Colin Wakefiled has taken on a bulk of the running duties. Kickoff will be at 6:30 pm on Wednesday.
While the storm has moved the game in Rock Hill to Wednesday, most of the county will wait until Thursday, per a district decision, to host their Varsity contests. The counties biggest surprise team of 2018 returns home at 4-0, which is more wins than the last two years combined. Travelers Rest is off to its best start since 1967 and the Devildogs look to improve to 5-0 at home as they face longtime foe Blue Ridge (0-3) in a non-region matchup (the two teams will meet in region play on 10/19 at Blue Ridge). TR has outscored their opponents 167-33 and the defense has pitched two shutouts. The Devildogs got their first scare of the season last week at Pickens, but Deonte Byrd's late TD run sealed the deal. Blue Ridge is still looking for their first win of 2018. A young Tigers team faced AAA power Chapman last week and Blue Ridge hopes the early season learning experience pays off come region play. The two teams will play at Travelers Rest on Thursday night at 6:30 pm.
Coming off a bye week, Eastside (3-0) will look to stay unbeaten as they host Broome (2-2) on Thursday at 6:30. The Eagles have shuffled QBs early this season between Dawson Conrad and Marshall Skoloff. While both QBs may still play, Skoloff has lead the Eagles to two 4th quarter comebacks and has really established himself. No matter who is taking the snaps, Eastside has weapons all over the field, including receivers Payton Mangrum and Armani Elmore and backs Reggie Rogers and Max Louris.
Greer (3-1) opened its season vs four straight 5A opponents. After dropping their opener at Byrnes, the Jackets have rolled through Spartanburg, Westside and Mauldin in consecutive weeks. Greer's swarming defense has been dominant since week 0 and RB Dre Williams is among the best in the state. The Yellow Jackets start 4A competition this week as they will host the annual Jacket Bowl against Union County. Greer won big last season and will look to head to their bye week with another big non-region W. The Jacket Bowl will be Thursday at 6:30 pm at Dooley Field.
Mauldin (1-2) heads into region play on a down note after a 40-3 loss to Greer. Things do not get easier for the Mavericks playing in the highly competitive Region II-AAAAA. Up first for Mauldin, 3-0 Gaffney, who is surrendering only 7 points a game on defense this season. The Mavs will rely on their senior laden offensive line to help them run the ball and control the clock against the Indians. Mauldin's defense has been very good for most of the season, but surrendering big plays has been an issue thus far. Gaffney is a quick strike, big play offense and the Mavs know they need prevent those quick strikes. Mauldin will travel to Gaffney Thursday night at 7:00 pm.
A huge matchup in Region II-AAAAA features 3-0 Hillcrest vs 3-0 Dorman. The Cavaliers are favored by many to win the region and again compete for a 5A state title. Last week Hillcrest found themselves being outplayed through three quarters at Laurens. In the 4th, the Rams came to life and outscored the Raiders 22-0 for the 42-24 comeback victory. Hillcrest can not afford to start slow vs the Cavaliers. Hillcrest will travel to Dorman Thursday at 7:30 pm.
Wrapping up Region II-AAAAA play, Riverside (0-3) will host Boiling Springs (1-2). The Warriors are young and small in numbers as they try and grow in a very difficult region. Riverside will need to control the clock and not give up big plays if they hope to upset a Boiling Springs team coming off back to back losses. Kickoff is 6:30 on Thursday.
What a week for homecoming! Southside (2-2) returns home after a trip to Georgia where they lost 31-7 at Jefferson. The Tigers are home against Christ Church (2-2) and it's homecoming week. Southside has relied on big plays from QB Jalon Calhoun and a strong run attack paced by Brayden Bennett this season. If the weather gets nasty, the Tigers can rely on that ground game to try and outlast the Cavaliers. Kickoff will be at 6:30 pm on Thursday.
In Region 1-AAAAA, Woodmont (0-3) is coming off of a bye week. The Wildcats feature a strong running attack from 20 to 20, but have had issues punching the ball into the endzone. Woodmont will host traditional region power Greenwood (2-1) on Thursday at 6:30 pm. The Wildcats have to find a way to create points if they hope to start region play off with a victory.
Wade Hampton (0-3) is also coming off a bye as they head into region play. The Generals are young and inexperienced, but coming off their best game of the season. Wade Hampton took undefeated rival Eastside to the final minutes and came up just short as the Generals finally got their offense clicking. Rested and ready off the bye, Wade Hampton hopes to make an early statement that the youth is maturing as they travel to Laurens (1-2) Thursday at 7:00 pm.
JL Mann has opened the season 0-3 and things don't get any easier this week as the Patriots travel to Region I-AAAAA favorite TL Hanna. The Yellow Jackets are 3-0 and are beating opponents on average 44-7. Mann must find a way to run the ball and stop the dangerous Hanna rushing attack. Kickoff will be 7:00 pm on Thursday at TL Hanna.
Berea (1-2) is coming off a tough week as they fell at Pendleton 50-0. The Bulldogs offense has struggled early this season. In comes Pickens (1-2) and their ball control offense, which limited TR's touches in a narrow 20-19 loss last week. Berea will need to make some plays on offense and rely on their defense to stop the run to grab victory this week. Kickoff is 7:00 pm at Pickens on Thursday.
Carolina (0-4) is looking to break through and end its long losing streak. The Trojans were close in Week 3, a one point loss to Berea. They've played tough, but mistakes have been costly for the young Trojans. Carolina will host Liberty (2-2) on Thursday at 6:30 pm.
While the potential weather has made some changes to the schedule, it looks like a great week of high school football. Below is the statement from GCS regarding the changes and the districts plan to continue to monitor the storm and see if additional changes may be necessary:
"Based on the latest forecasts by the NWS and National Hurricane Center and in an abundance of caution, Greenville County Schools is making the following adjustments to athletic schedules and other school events:
Thursday - No athletic contests will be played this Friday night. Schools have the opportunity to play these events on Thursday. Start time for these events should be 6:30 p.m. We will consider requests to start as late as 7 p.m. if referees are not available by 6:30. No contests will be allowed to start after 7 p.m. These guidelines will also apply to out-of-district contests.
Friday – We are closely monitoring the changing forecast, but as of right now we WILL HAVE SCHOOL on Friday and after-school programs will continue to operate. Weather permitting, and based on the current forecast, all scheduled school events must conclude by 7:00 p.m. This time was chosen because it provides a one-hour buffer before the earliest predicted arrival of tropical-force winds. We will be monitoring wind speed and could make adjustments to this schedule based on changes to the forecast or direct observations by our personnel.
Saturday and Sunday – All GCS events are canceled, including the District-wide Marching Band Exhibition, the Southside High Cross Country Invitational, and the swim meet at Westside Aquatic Center. This is not an all-inclusive list. All other GCS events, practices, etc., are canceled.
The ICE team and GCS administration will continue to monitor this weather system throughout the weekend and be in contact with local emergency response teams and emergency management officials. The forecast is continuing to change!"
Posted: 9/12/2018 | Author: Jeff Hoffman