Profile: Eli Smith, Berea Bulldogs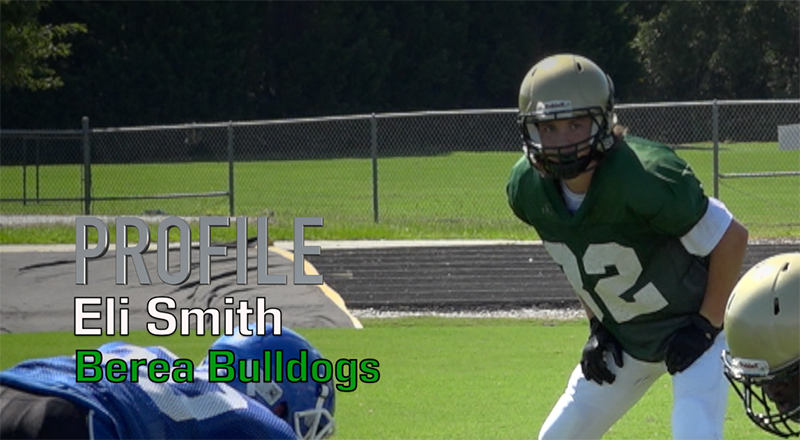 Eli Smith plays football, baseball, takes part in yearbook and serves as Senior Class Vice President at Berea High. Eli's reason for being so active at Berea, "I want to make a difference...I want everybody to feel like they're welcomed at our school."
Follow Berea High athletics at the Bulldogs Athletic website.  Meet Eli Smith, an ambassador for Berea High School, in this installment of "Profile".
Posted: 8/23/2018 | Author: Jeff Hoffman