Profile: Anna Havens Rice, Greenville Red Raiders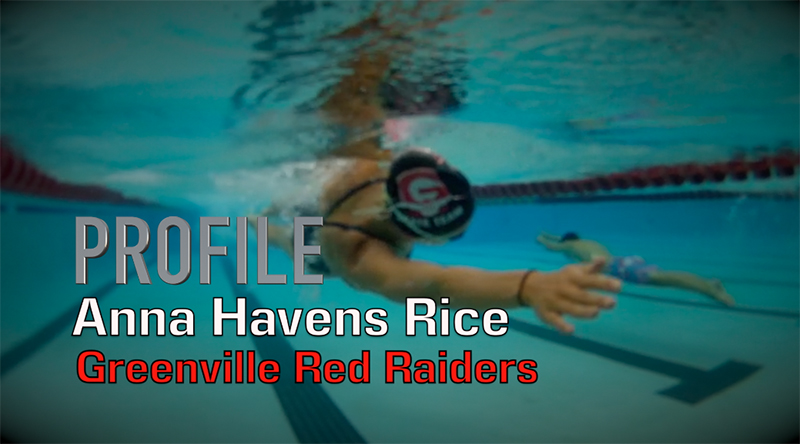 In her freshman year, Anna Havens Rice established herself as one of the top swimmers in the state winning AAAA championships in the 200 IM and 100 Breaststroke.  She repeated in these events as a sophomore and added a relay title to her resume in, what she called "...one of the funnest races I've ever swam" as she helped a pair of senior teammates grab a championship in their final swim.  Anna Havens is a five time state champion who travels the country competing and is looking to add more medals as she enters her junior season.  Anna Havens and the Greenville High swim team opened their season at the Splashdown Invitational this morning.  Follow all Red Raiders sports at the Greenville Athletics website.
Meet Anna Havens Rice in this installment of "Profile:"
Posted: 8/18/2018 | Author: Jeff Hoffman