2022-23 Profile*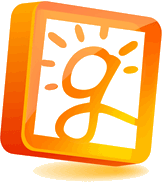 Wade Hampton High
100 Pine Knoll Dr.
Greenville , SC 29609
Telephone: (864) 355-0100
Fax: (864) 355-0194
www.greenville.k12.sc.us/whhs/
Grades: 9th - 12th Grade
Enrollment: 1838
School Location: One block off the intersection of Wade Hampton Blvd. and Pleasantburg Drive
Principal: Dr. Carlos Grant
Email: ccgrant@greenville.k12.sc.us
Awards and Honors
2020 U.S. News and World Reports "Best High School" ranked #1 in Greenville
2020 American Institute of Aeronautics and Astronautics Educator Achievement Award
National Blue Ribbon of Excellence High School 2016
Highest Graduation Rate in GCS 2017, 2015, 2014, 2012, 2010
Newsweek's Best High Schools (2005-2017)
Washington Post "America's Most Challenging High Schools"
MetLife/NASSP Breakthrough Schools Winner 2012, 2017
Panasonic National School Change Award Winner 2011
Carolina First Palmetto's Finest Winner 2010
RAMP Designated School Counseling Program
Palmetto Gold and Silver Award (2009-2017)
Gold Honor Student Council
SC Outstanding Student Council of the Year
21 National Merit Finalists (2007-2017)
SC State board of Education PTSA Gold Volunteer Award
SC Association of Athletic Administrators Principal of the Year
13 National Board Certified faculty members
GCS Assistant Principal of The Year 2016
SC Association of Student Councils Administrator of the Year 2016
GCS Teacher of The Year 1st Runner Up 2017, 2016
National Space Educator of The Year 2017
SC Air Force Association Aerospace Educator of The Year 2017
Presidential Award Science Teaching Finalist, South Carolina 2013
2017 National Beta School of Merit
SC Representative to the HOSA International Conference
Youth in Government Outstanding Delegate 2017
Youth in Government Premier Delegation Best Bill 2017
Academic Team NAQT HSNCT National Qualifier 2017 and State Runner Up 2016
2017 Silver Leadership School Award (Jefferson Awards Foundation): Students in Action
Silver Banner Award Level: FBLA
Girls' Basketball 2016 State Championship Runner Up
National Gold Student Council of Excellence
Student Council State President 2011-12, 2019-20
Southern Association of Student Council President 2013

For a closer look...
For more in-depth information on this school including programs, course offerings, extracurricular activities, and more - visit www.greenville.k12.sc.us/whhs/
If you would like information about the School Report Card rating, visit the State Department of Education Website, screportcards.com.
For more information, call INFOLine at 864-355-3100, visit our website at www.greenville.k12.sc.us.
*Note: School Information is Revised Annually by October 15.
Facilities
The 250,000 square foot facility opened in January 2006. The GCS Fine Arts Center is located on the WHHS campus. The athletic complex includes lighted tennis courts, track and field area, and baseball and softball fields. Promethean Boards in all classrooms, wireless network throughout the building, Graphic Arts & CAD Computer Labs, Media Production Lab, general use labs, Chromebooks, iPads, and more. Please call to schedule a tour!
Faculty Profile
Administrators: 5
Teachers/Professional Staff: 107
Support Staff: 46
Outstanding Features/Programs
Small Learning Community Freshman Academy (Est. 2003)
High Schools That Work
Learning Focused Schools
Highest average GPA for student athletes in GCS
2016 ACT composite above district, state and national averages
2016 SAT composite above district, state and national averages
Full time In-House Tutor
After school tutoring (with free, in-zone transportation home)
19 AP Courses (grades 9 – 12)
Multiple Dual Credit Courses including Teacher Cadet, English 101 & 102, Marketing, Management, Functional Accounting 1 & 2, and Health Sciences
Level 4 or higher in 3 Foreign Languages (German, French, Spanish)
Project Lead The Way Engineering (Comprehensive program includes all 5 levels)
Award Winning Fine Arts Department (Drama, Chorus, Orchestra, Band)
Award Winning AFJROTC
Student Council Charity Fundraising Week ($363,000 raised in 2019 for the Meyer Center)
Collaborative partner with the Fine Arts Center
90% of graduates continue to 4-year or 2-year programs
22 Varsity & 16 JV teams in 16 different sports
Drama Outreach Program (27 year tradition)
National Junior Honor Society, National Art Honor Society
Legion of Honor: Distinguished Alumni Program
French Exchange Program
German Exchange Program
Generals Graphics Business
Award Winning F.I.R.S.T Robotics Team 283
FBLA—Largest Local Chapter Membership AAAAA School
Read 180