2022-23 Profile*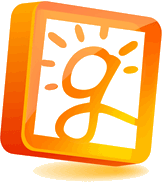 Sara Collins Elementary IB World School
1200 Parkins Mill Road
Greenville, SC 29607
Telephone: (864) 355-3200
Fax: (864) 355-3290
www.greenville.k12.sc.us/scollins/
Grades: K (5 Year Olds) - 5th Grade
Enrollment: 867
School Location: Off Pleasantburg Drive, near Greenville Technical College
Principal: Dr. Melissa Burns
Email: mbburns@greenville.k12.sc.us
Awards and Honors
International Baccalaureate Authorization II -2004, 2007, 2012, 2018
Accreditation by AdvancED - 2018-2023
Palmetto's Finest Award Winner in 1978, 1st of 3 schools in SC
Palmetto Gold Award 2012-13, 2013-14, 2015-16, 2017-18, 2018-19
Palmetto Silver Award – 2010-11, 2011-12, 2015-16
State Department Red Carpet Award since 2009
Greenville County Emerging Teacher of the Year – 2010
Seven National Board Certified Teachers
Home to two Milken Family Foundation National Educators
NPTA Parent Involvement School of Excellence
SCPTA Communication Award-2008 - 2019
SCPTA Oak Leaf Exceeding the Standards Award – Excellent Level 2016-17
SCPTA Outstanding PTA Program-2007-2016
SCPTA Platinum Palmetto Award 2017-18
SCPTA 100% Membership Award since 1976
SCPTA Enrichment Program Award 2009-2019
SCPTA Family and Community Involvement Award 2018-2019, 2009
Safe Kids School since 2009
Battle of the Books, 1st place, 2011, 2012
Lego Robotics Team
Donors Choose Grants Recipients
IEA Grant Recipients
"Eat Right, Move More" Grant Recipient
LiveWell Greenville Grant Recipient 2013, 2014
LiveWell "Wellies" Award Recipient, 2019
SEL Innovation Award 2018 from Education First and the NoVo Foundation

For a closer look...
For more in-depth information on this school including programs, course offerings, extracurricular activities, and more - visit www.greenville.k12.sc.us/scollins/
If you would like information about the School Report Card rating, visit the State Department of Education Website, screportcards.com.
For more information, call INFOLine at 864-355-3100, visit our website at www.greenville.k12.sc.us.
*Note: School Information is Revised Annually by October 15.
Facilities
New Building occupied in August, 2004 • Interactive Promethean Boards in every classroom • Outdoor walking track and multiple playground sites • Adapted Playground • 1:1 Chromebooks for all K5 – 5th grade students • Computer Labs (2 mobile laptop carts) • iPad Cart • Art, music, Spanish classrooms• Gymnasium for Physical Education classes • Outdoor classroom • Student maintained gardens In-ground landscape slide on playground • ADA Compliant Nature Trail
Faculty Profile
Administrators: 3
Teachers/Professional Staff: 67
Support Staff: 37
Outstanding Features/Programs
Amazing Shake Competition
International Baccalaureate World School – Primary Years Program (PYP)
PYP Student Exhibition (Grade 5)
Spanish Program (Grades 1-5)
CATCH (Coordinated Approach to Child Health) School
Culinary Creations School
Active PTA and Volunteer Programs
Extended Day Program
Battle of the Books
Reflex Math
LEGO Robotics Team (Grades 4-5)
Member of Alliance for a Healthier Generation Healthy Schools Program
School Chorus (Grade 4-5)
Safety Patrol and Student Helper Program
Sizzling Saturdays (Parent/Child Learning)
Student Council (Grades 3-5)
Tuesday Tutoring
Breakfast Buddies
Response to Intervention (RtI) (Grades Kindergarten – 5)
Students Recognition of IB Attitudes and Student Profiles
Author Visits
Recycling Program
Family Arts and Curriculum Nights
Gifted Education Program
Veteran's Day Luncheons
IB World News Morning Show
Virtual and Off-Site Field Trips
Community Tutors
Freaky Friday Fund-raiser since 1964
PTA Student led Newsletter
Student-Led Conferences
Mentor Greenville
Computer Labs
Grades 3-5 1:1 Chromebooks
Faculty

About one-third of the staff has over 20 years of teaching experience.
72% hold advanced degrees.
1 holds a Doctorate degree.
> 96% attendance rate

Support Staff- 4 are certified teachers.