2022-23 Profile*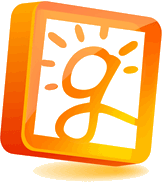 Mitchell Road Elementary
4124 E. North St. Ext.
Greenville , SC 29615
Telephone: (864) 355-6700
Fax: (864) 355-6719
www.greenville.k12.sc.us/mitchell/
Grades: K (4 Year Olds) - 5th Grade
Enrollment: 580
School Location: Corner of Mitchell Road and East North Street Extension, approximately one mile north of Haywood Road
Principal: Jennifer Holman
Email: jholman@greenville.k12.sc.us
Awards and Honors
National Blue Ribbon School of Excellence
Palmetto's Finest Award Winner
Red Carpet Award Winner
State Department of Education Palmetto Gold Award
State Department of Education Palmetto Silver Award
ESEA Letter Grade: "A"
12 National Board Certified Teachers
2 National Board Certification Assessors
GCSD Top 10 Teacher Finalist: Angie Cooley (Music)
Curriculum writers for school district
Presenters at national and district conferences: P.E., Art, Music, Literacy, Technology
Live Well Greenville "Healthy School"
Safe Kids School
American Heart Association Gold-Fit Friendly School
Fit's Cool School Challenge Recipient
Donors Choose Grant Recipient
Reflections Program State Winners
Accredited by AdvancedED

For a closer look...
For more in-depth information on this school including programs, course offerings, extracurricular activities, and more - visit www.greenville.k12.sc.us/mitchell/
If you would like information about the School Report Card rating, visit the State Department of Education Website, screportcards.com.
For more information, call INFOLine at 864-355-3100, visit our website at www.greenville.k12.sc.us.
*Note: School Information is Revised Annually by October 15.
Facilities
For 50 years, Mitchell Road Elementary School has been a fixture for academic excellence in the Eastside communities of Greenville County. After a complete renovation in 2001, we have 39 classrooms, a large media center, music room, Leveled Literacy Resource Library, Gym, Art room with a kiln, Computer Lab, STEM Lab with telecommunications capability, physical and occupational therapy room, three playgrounds included one adaptive playground, outdoor courtyard, and beautiful murals and award-winning student artwork that fill the school walls —all of which contribute to and support the academic, creative and collaborative environment for which Mitchell Road is known.
Faculty Profile
Administrators: 1
Teachers/Professional Staff: 46
Support Staff: 30
Outstanding Features/Programs
Capturing Kids Hearts School
Discovery Education Digital Leader Corps School
Mentor Greenville Participant 2014-2016
Eastside Kiwanis Terrific Kids Program
Balanced Literacy School
PowerUp! Tutoring Program
Response to Intervention (RTI)
Character Education Program
Gifted Education Program
STEM Lab – Grades K-5
Promethean Boards- all classrooms
Google Chromebooks - Grades 2-5
IPads - Grade K5 & 1st
Active PTA program
Partnership with High School Service Learning Students
Extended Day Program
CATCH School (Coordinated Approach to Child Health)
Culinary Creations Healthy Menu
Backpack Buddies Program
National Junior Beta Club
Student Council
Auditioned 4th & 5th grade Chorus
MRES News Show with Student Anchors
Run Hard program
Battle of the Books Club
Be A Fan Club
Student Honor Roll
Health Fair with 20+ community vendors
Family Read Night
National Walk to School participant
Homerun for Healthy Kids participant
Development of a Sustainable Garden