2023-24 Profile*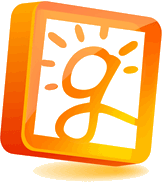 Fountain Inn Elementary
608 Fairview St.
Fountain Inn, SC 29644
Telephone: (864) 355-5100
Fax: (864) 355-5164
www.greenville.k12.sc.us/ftinn/
Grades: K (3 Year Olds) - 5th Grade
Enrollment: 929
School Location: One block north of downtown Fountain Inn Between Main Street and I-385 on Fairview Street
Principal: Jessica Preisig
Email: jpreisig@greenville.k12.sc.us
Awards and Honors
Trees of Greenville Recipient
SC Honors Choir participants
Palmetto Silver Award Recipient 2009-2010, 2010-2011, 2011-12, 2012-13, 2013-14, 2018-19
Beta Club Conference Award Winners
Beta Club SC President of Student Body
Donors Choose Recipients
3M Grant Recipients

For a closer look...
For more in-depth information on this school including programs, course offerings, extracurricular activities, and more - visit www.greenville.k12.sc.us/ftinn/
If you would like information about the School Report Card rating, visit the State Department of Education Website, screportcards.com.
For more information, call INFOLine at 864-355-3100, visit our website at www.greenville.k12.sc.us.
*Note: School Information is Revised Annually by October 15.
Facilities
Our school theme: Let Your Light Shine • Mascot - Firefly • distinction of being the only school in city proper • Intentionally inclusive approach; therefore, available, accessible, and positive • Clean, safe, inviting and enriching atmosphere • Welcoming murals adorn the walls in the halls, media center with life-like characters, and the cafeteria with familiar local places • Student work is seen displayed throughout the building.
Faculty Profile
Administrators: 3
Teachers/Professional Staff: 51
Support Staff: 36
Outstanding Features/Programs
Sponsors Pumpkin Patch at the local Aunt Het Festival
Good News Club
Terrific Kids
Honor local veterans for Veterans' Day
Trick or Treat with local merchants, hide Easter Eggs
Grandparents, Moms, and Dads for Breakfast
Spring Kindergarten Orientation
Meet The Teacher Event
After School Care
Fifth Grade Junior Beta Club
Professional Learning Community Model with teachers focused on success
Save One Student – Student Mentor Program
STEAM Lab
WIN – What I need intervention and enrichment program for ALL students
Run Hard
FIKE (Fountain Inn Kids Enrichment)
Piedmont Mental Health
Safety Patrol
Chorus
Robotics Club
S.H.I.N.E Show respect. Hold yourself accountable. Inspire others. Never give up. Every day, make good choices.