Posted: Wednesday, July 1, 2020
New Transportation Form for 2020-21 (due July 15)
Greenville County Schools is asking ALL families who will have a student or students enrolled for the 2020-21 school year to complete a new Transportation Request Form. The form should be completed for EVERY student, including bus riders, car riders, walkers, bicyclists, and daycare bus riders.
It is very important to complete the form so GCS can efficiently plan for how students will arrive and depart campuses daily. It is particularly important for students who have moved or changed schools.
In order to ensure school bus transportation on the first day of school, forms are due by Wednesday, July 15. School bus requests submitted after July 15 will not be routed until after Labor Day.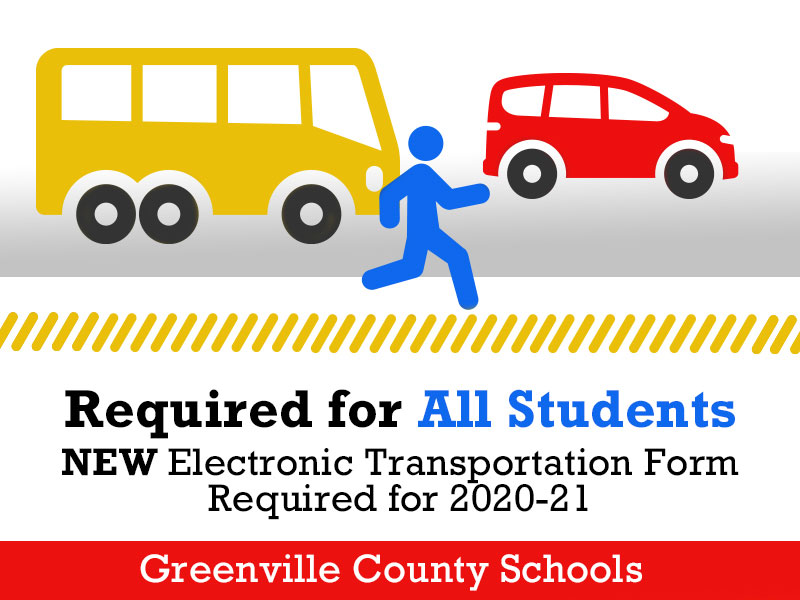 ---